Here's what's piquing my interest as we head into what is likely going to be one of the slowest-moving periods of the year.
Socially Awkward
Depending on who you ask and who you follow, Twitter is either an amazing resource to find real-time ideas and collaboration among some of the smartest people in the world, or it's a cesspool catering to the worst human instincts. Mostly it's a mix of both.
Whatever its ultimate value, users in finance do tend to skew a bit pessimistic. And right now, they're more negative than usual on the most popular ETF in the world. More than 30% of Twitter messages about SPY had a pessimistic tone yesterday. Over the past 5 years, that kind of social sentiment has led to above-average returns.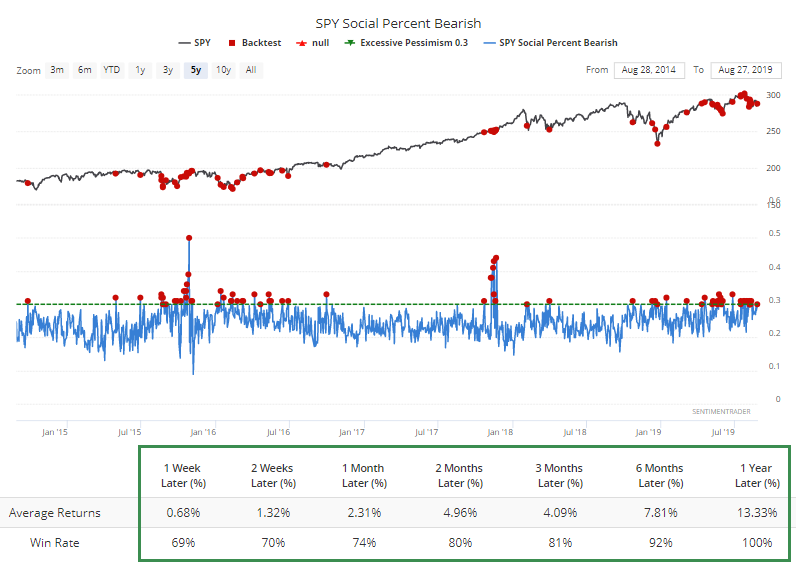 Contrast that to times when fewer than 20% of tweets about SPY were negative.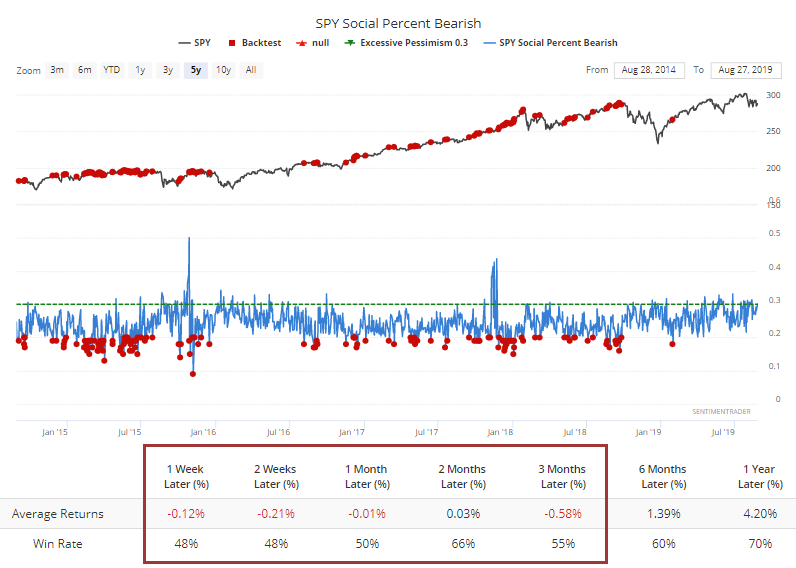 Maybe they didn't like yesterday's plunge in volume on a big up day (even though it is the last week in August, traditionally one of the lowest-volume of the entire year).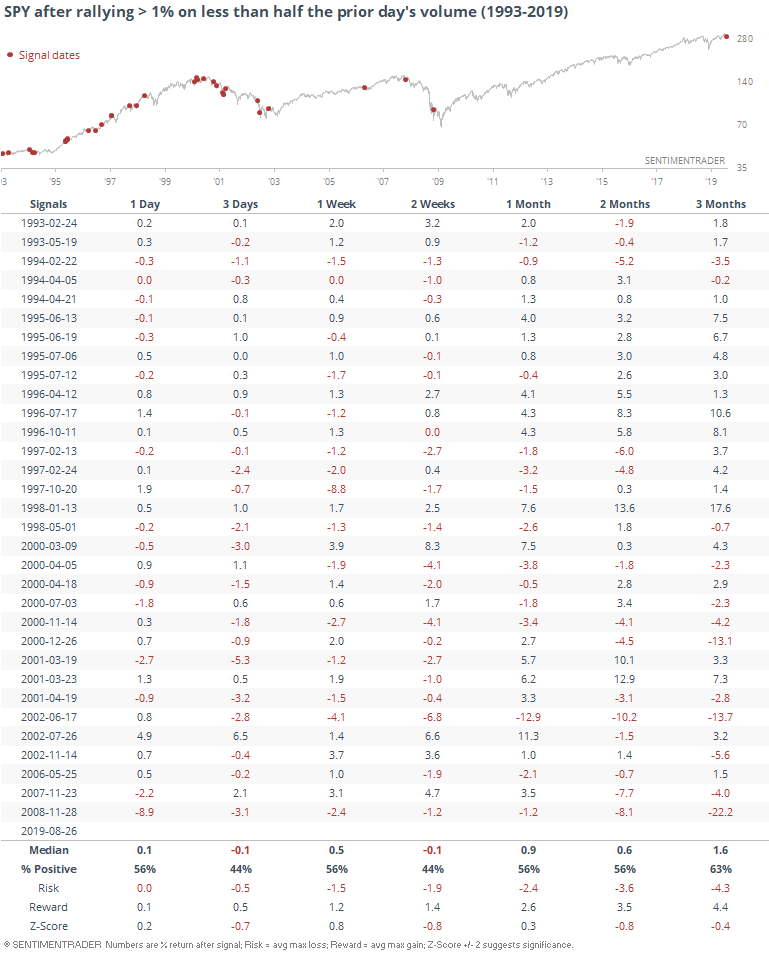 They must be getting worried about the multitude of large losses. On Friday, the S&P suffered its third loss of 2.5% or more in only three weeks. But despite that, its total loss was less than -3%. That hasn't happened since the 1930s. If we look for times when it had this many big down days in such a short period of time but suffered a total loss of less than -5%, then we get some recent occurrences. FWIW.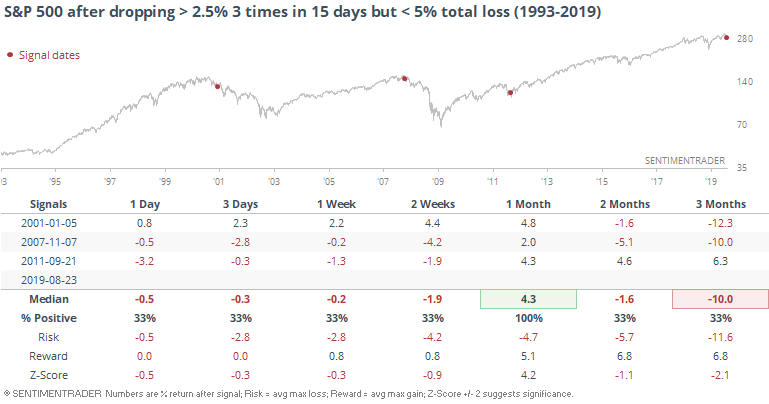 As Troy pointed out, stocks have been swinging wildly while stuck in a range, and that typically resolves higher.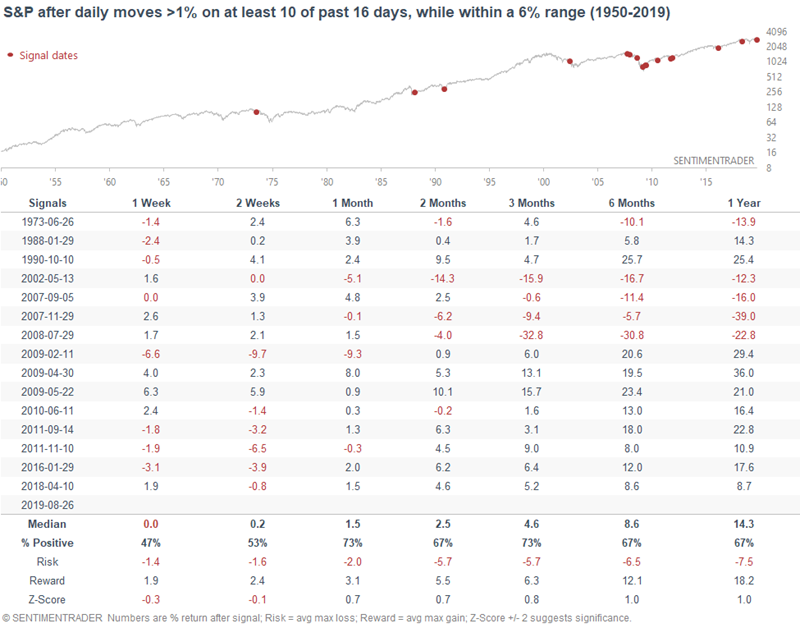 Sectors And Indexes
Markets were fairly quiet on Monday, so there weren't any compelling new extremes among sectors or indexes. About the only things that registered were another drop in the percentage of stocks on Brazil's Ibovespa that were able to hold above their short-term moving averages. While this was sustained at a low level during the financial crisis, other times mostly indicated a positive medium-term risk/reward.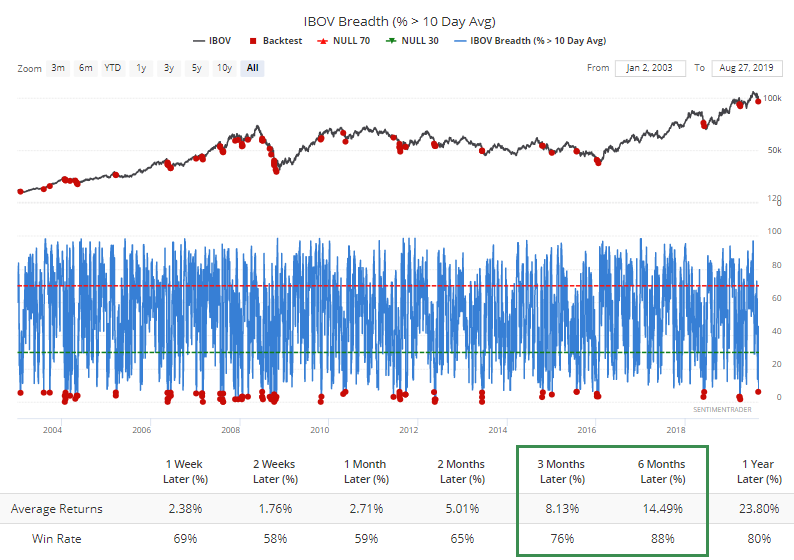 Even more notable, the McClellan Oscillator for that index has dropped to a near-record low. Other times it fell below -115, the Ibovepsa rallied from two months and beyond.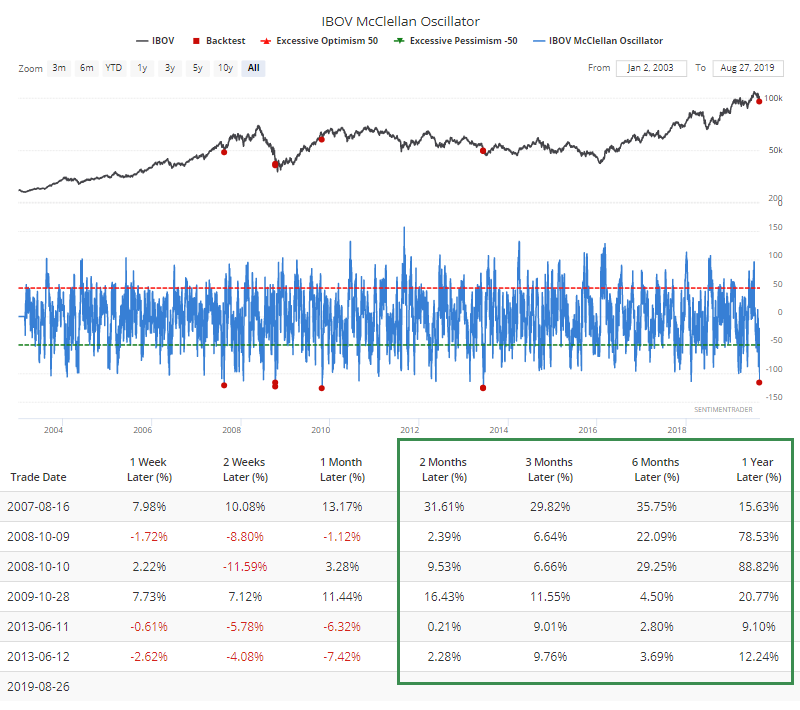 From the Geo-Map, it's clear where investors are most concerned right now, and that's South America.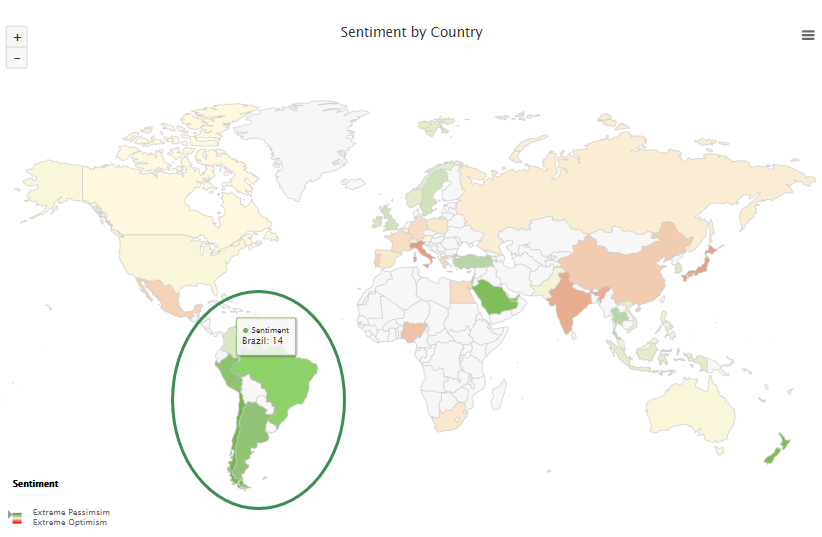 Among the countries, pessimism is highest in Brazil and Chile. The Optimism Index for EWZ has been low for a month, and the 20-day average just dropped to barely 30. Over the past decade, that has led to good longer-term returns.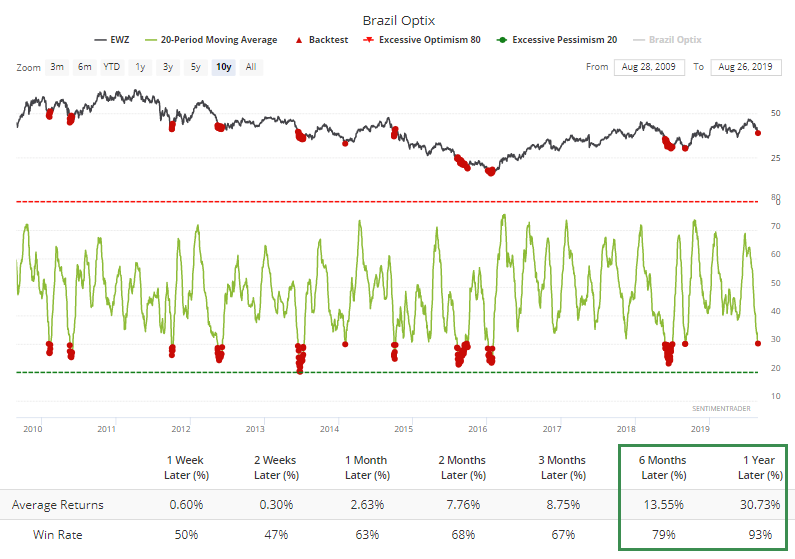 To run this test, just click this link, then click the Run Backtest button and once that runs, click the Multi-Timeframe Results tab.
Ag Relief Ahead?
The Risk Level for ag contracts has been mired around 2 for two weeks now. Despite being one of the worst-performing contracts available, the DBA fund has rallied after 34 of the 35 days it has been this low for this long over the past five years. And that loss was only -0.16%.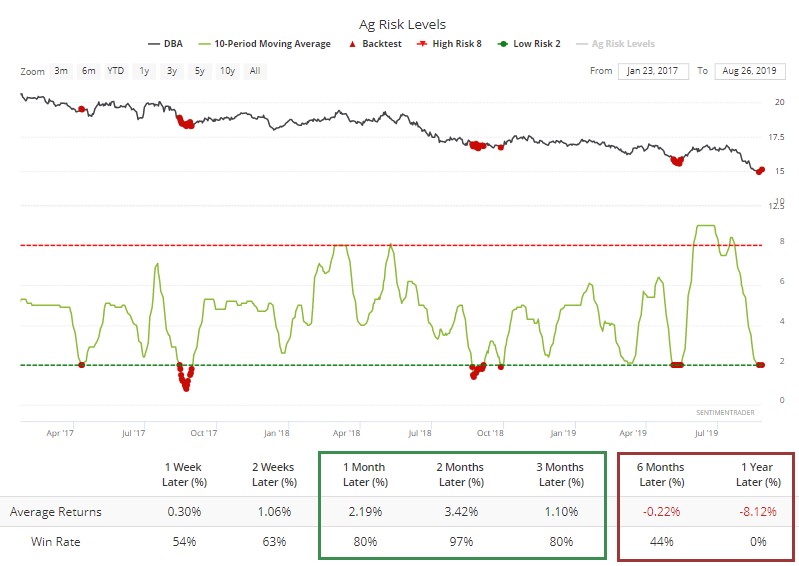 Its longer-term returns were, of course, still wretched.
---