This calendar quirk hasn't lost in 80 years
---
---
Jay has taken a deep dive into quirks with the calendar, with the primary goal simply to help investors find an edge in the markets by highlighting information that hides in plain sight.
One of those is the last 4 trading days of a calendar month in the S&P 500.
Interestingly - and as you can see in the chart below - the two losing 10-year rolling periods for the "last 4 days" strategy were the first two measured. Since then, the last 79 consecutive 10-year periods have witnessed an overall gain for the S&P 500 Index during the last 4 days.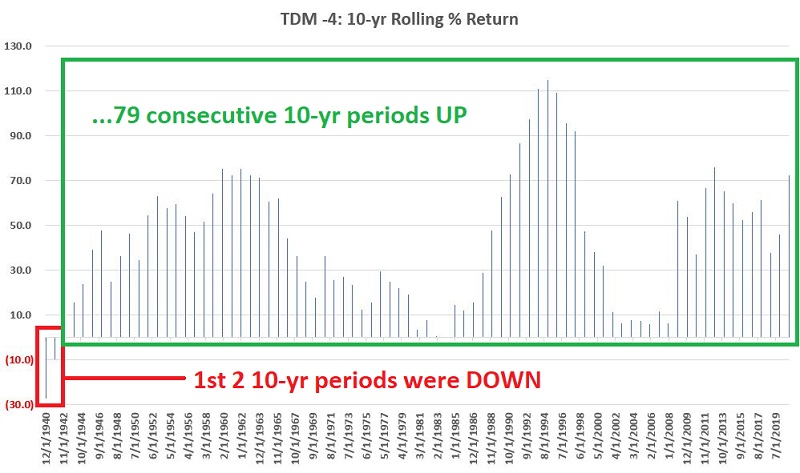 The key thing to note is that buying and holding only during the last 4 days of a month registered a 10-year rolling gain 98% of the time.
What else we're looking at
Full details of the "last 4 days" strategy
Trends in gold miners have plunged lately...but it's following a big rally
What happens when fewer than 65% of gold mining stocks have a rising 200-day moving average
Fewer than 10% of miner are above their 50-day averages
ETF traders are fleeing gold-related funds
Social Sentiment shows that Twitter users are negative on junior gold miners
Our Optimism Index on gold is nearing the baseline for bull markets
What happens when "smart money" hedgers are heavily net short gold
A miss of > 50k on the Nonfarm Payroll report has some interesting tendencies across sectors and markets
What happens after a gap up following a big rally

Stat Box



For the 6th time in its history, the Nasdaq 100 has

doubled

from a 1-year low. After touching its nadir in March 2020, the index has traded at a price more than twice as great as its low price back then.
Sentiment from other perspectives
Investors are confident. Exposure to equity markets increased for the second month in a row. During the January period, the IMX increased 10.4%, or 0.65, to 6.91. Source: TD Ameritrade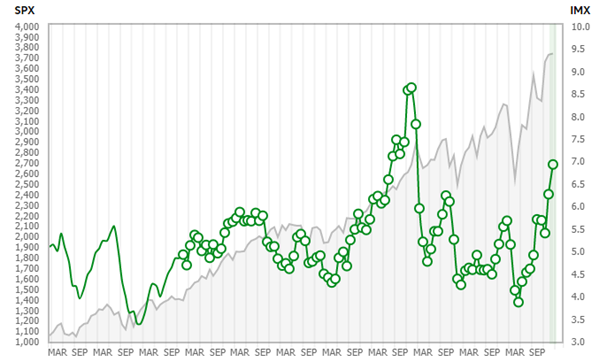 Some futures traders aren't buying in. Clients at one brokerage are the least net long stocks in the S&P 500 in months. This has been more of a smart money type of gauge, with low net long positions mostly preceding future weakness in stocks. Source: DailyFX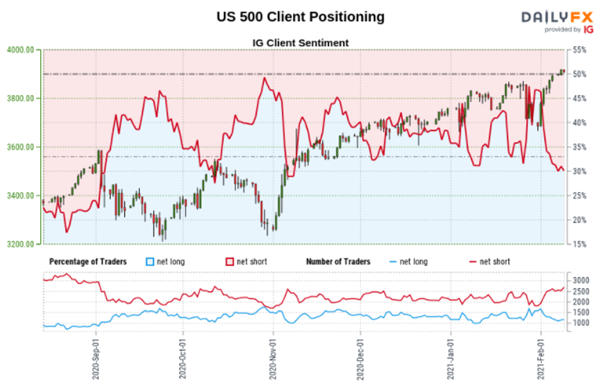 What are investors NOT buying? Bonds! The widely traded TLT fund suffered its worst one-day outflow in almost a year as traders bailed on medium-term Treasuries. Source: Lisa Abramowicz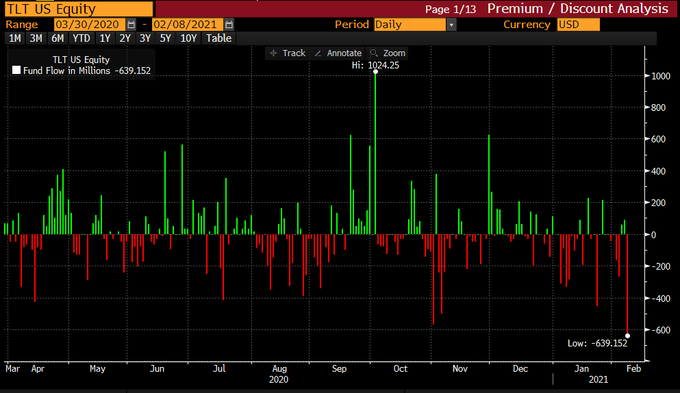 The post titled This calendar quirk hasn't lost in 80 years was originally published as on SentimenTrader.com on 2021-02-09.
At SentimenTrader.com, our service is not focused on market timing per se, but rather risk management. That may be a distinction without a difference, but it's how we approach the markets. We study signs that suggest it is time to raise or lower market exposure as a function of risk relative to probable reward. It is all about risk-adjusted expectations given existing evidence. Learn more about our service , research, models and indicators.
Follow us on Twitter for up to the minute analysis of market action.
Follow @sentimentrader