The last 2 times there was impeachment talk, this happened
---
---
This is an abridged version of our recent reports and notes. For immediate access with no obligation, sign up for a 30-day free trial now.
Impeach this
Political will seems to be growing to open an official impeachment inquiry against President Trump. That would mark the 3rd episode in the history of modern markets. The other two saw wildly different outcomes for stocks, and most other assets for that matter. Value stocks held up well, as did communications companies.

Volatility cycle
In August, the S&P 500 underwent a historic level of volatility, suffering large swings on an almost daily basis. During healthy markets, that tends to be a good sign of extreme uncertainty and so far that has followed through. Now we're seeing the opposite, with a long stretch with almost no movement at all.

For the most part, similar cycles led to positive but not especially notable returns. The sole outlier was a year later, with only 2 losses out of 18 signals, and only one of those losses was more than 1%. it's a bit of a negative that the streak ended with selling pressure.
Less split
One of the few negatives over the past month or so was the "split" in the market with a lot of stocks at either 52-week highs or lows. That has eased lately as many fewer securities are falling to a 52-week low.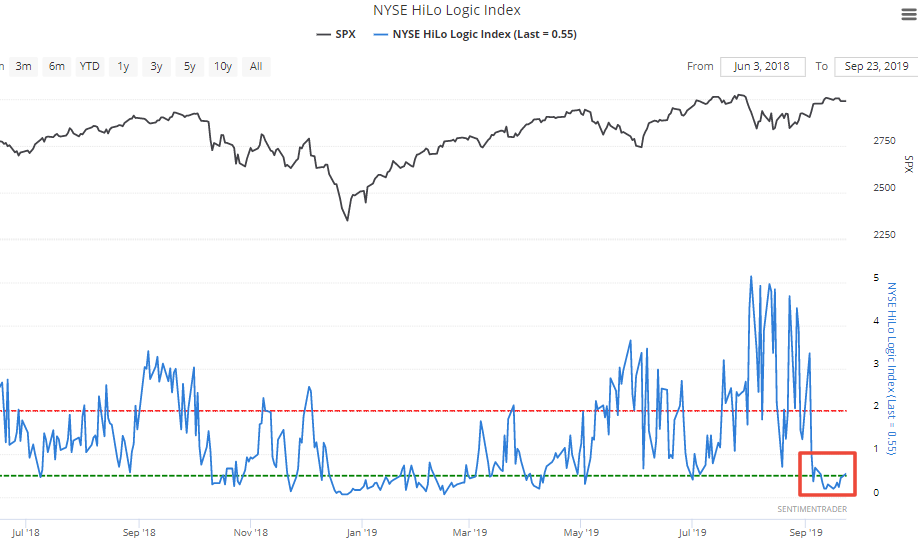 As Troy notes, when the HiLo Index has been very low then starts to rise, stocks typically did well, giving less credence to that negative from over a month ago.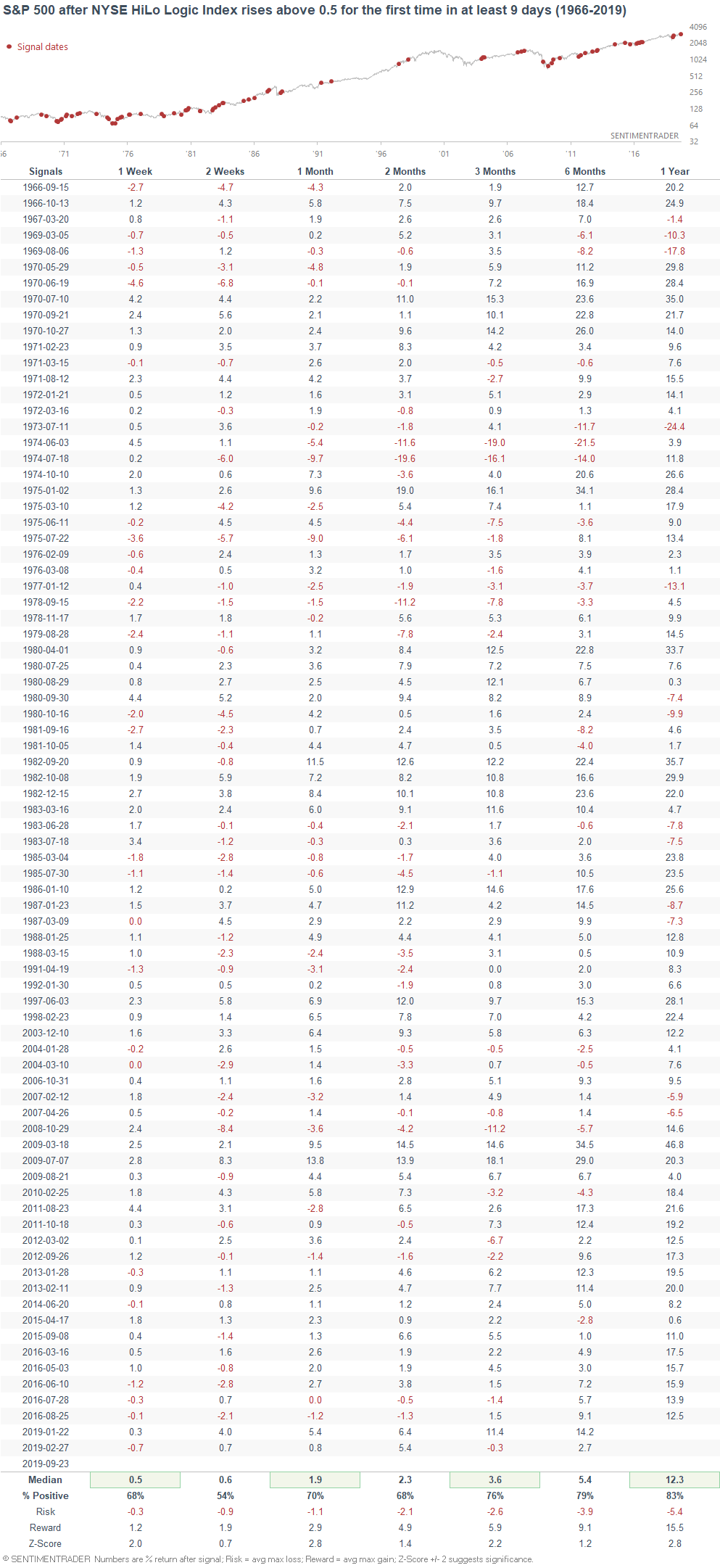 Related Posts:
---
Tagged As:
The post titled The last 2 times there was impeachment talk, this happened was originally published as on SentimenTrader.com on 2019-09-25.
At SentimenTrader.com, our service is not focused on market timing per se, but rather risk management. That may be a distinction without a difference, but it's how we approach the markets. We study signs that suggest it is time to raise or lower market exposure as a function of risk relative to probable reward. It is all about risk-adjusted expectations given existing evidence. Learn more about our service , research, models and indicators.
Follow us on Twitter for up to the minute analysis of market action.
Follow @sentimentrader