The 'big four' have stormed back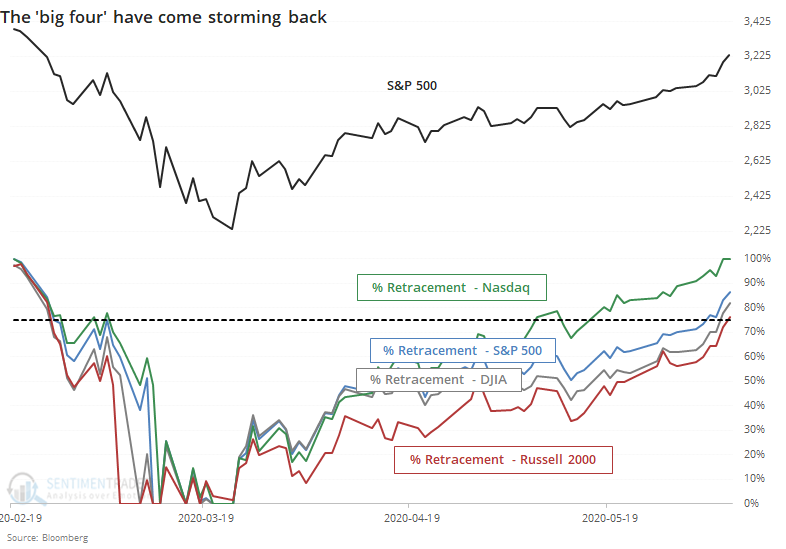 With the latest surge in small-cap stocks, all of the 'big four' equity indexes have made back at least 75% of their declines. The Russell 2000 was the last holdout, being led by the Nasdaq Composite, S&P 500, and Dow Industrials.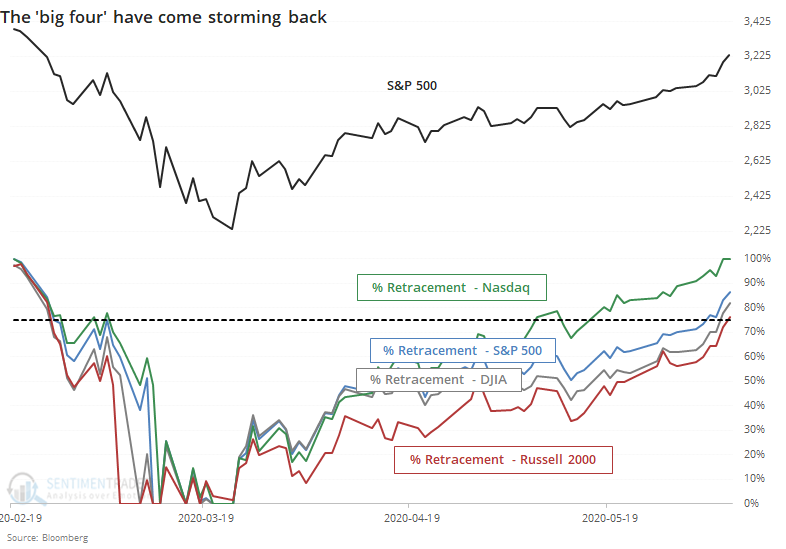 By the time all four indexes had recovered at least 75% of their declines from a 52-week high to a 52-week low, it indicated strong, broad-based recoveries. This also meant that stocks had traveled far, and usually fast, so short-term returns were below average. But by the time it entered a medium- to long-term time frame, returns were good.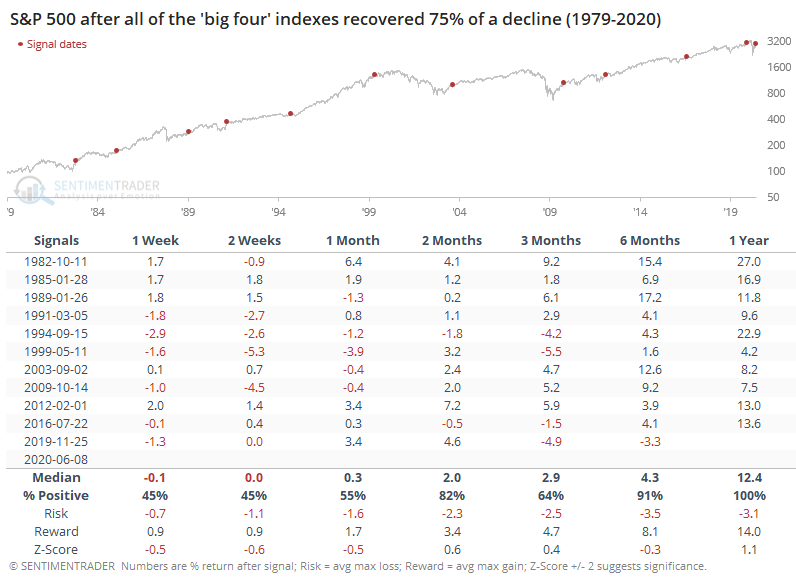 The risk/reward in the S&P 500 was mediocre over the next month, then turned significantly more positive. Six months later there was a single loss (from last November) but one-year returns were positive each time.
Among other indexes, the Dow struggled the most in the short-term and its overall returns across time frames were about in line with random. Out of all the indexes, the Nasdaq tended to do the best.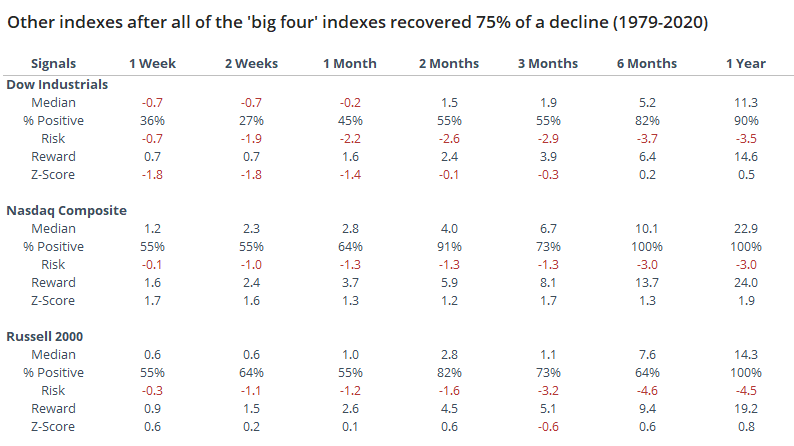 The other signs of thrusts and recoveries we've been harping about have had the same general conclusion - perhaps short- to medium-term digestion of recent gains, but on longer time frames, almost universally positive.