The average Biotech stock just lost more than 60% of its value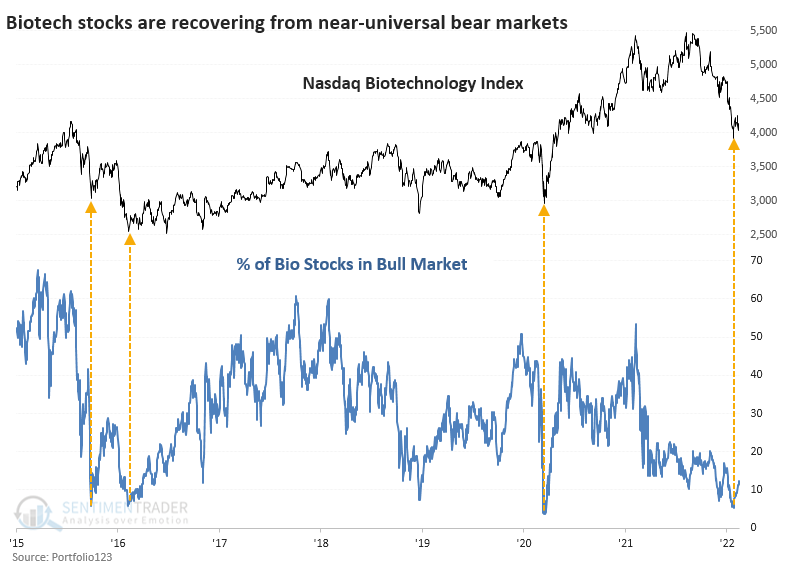 Biotech is massively washed out

In December, we looked at the near-washout in Biotechnology stocks. As we saw with the high level of stocks in the Nasdaq cut in half, many of those were in Health Care, specifically Biotechnology.
It turns out it wasn't a total washout. Sellers returned in force and pushed the stocks to lower lows. That false bottom in December triggered several new extremes now attempting a reversal.
That selling pressure pushed more than 95% of the stocks into bear markets, more than 20% off their peaks. That level of wholesale and heavy pressure has been matched only a few times in recent years.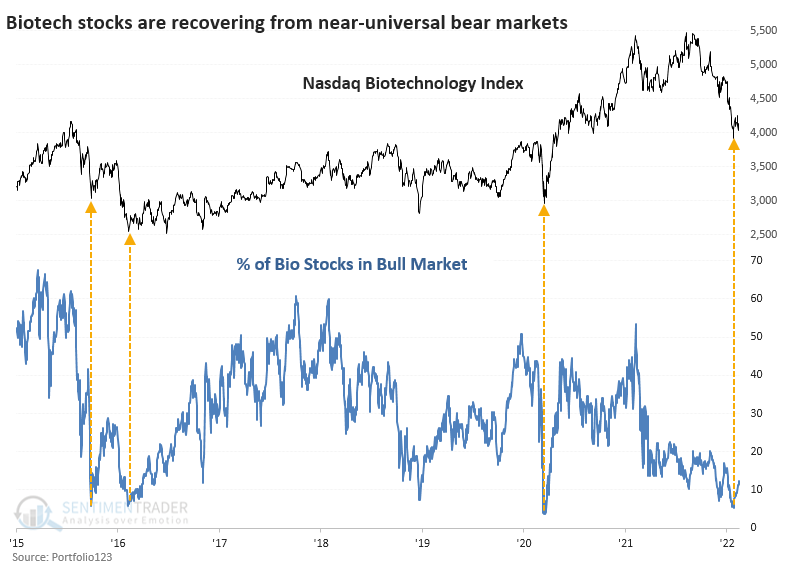 Even more notably, the median decline these stocks suffered was so massive that we need to go back to at least 1999 to see similar behavior. Near the end of January, the average Biotech stock had lost more than 60% of its value from its 52-week high. The only dates that exceeded this were a couple from over two decades ago. 

Stat box



According to Lipper, investors have pulled a total of more than $13 billion from bond funds over the past 4 weeks. Over the past 20 years, this ranks in the bottom 3% of all readings.
Gold has an unproven uptrend
If we put a subjective technical analysis hat on, the chart of gold looks constructive. The gold bugs describe the current chart setup as a bullish cup and handle pattern. 
Dean pointed out that a composite trend model for gold recently increased to 8 out of 10 components with a positive trend. The shift comes after 10 out 10 members showed a negative direction.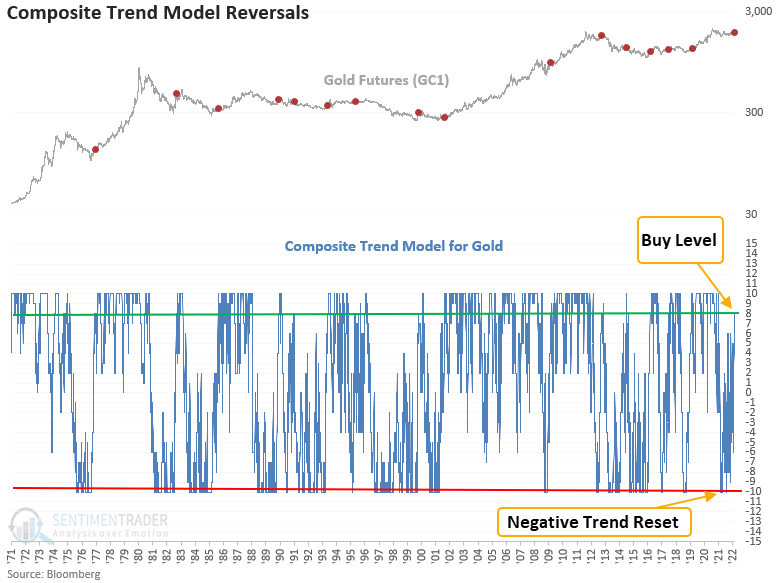 This signal triggered 16 other times over the past 52 years. After the others, Gold future returns, win rates, and risk/reward profiles were underwhelming across all medium-term time frames, especially the 1-month window.