Speculators End Near-Record String of Bets Against the Buck
---
---
The U.S. is the place to be. Investors have been betting on domestic stocks and bonds to continue soaring. Might as well bet on the dollar, too.
Bloomberg notes that speculators in the dollar versus its major peers have flipped to a net long position for the first time in months, meaning they're shorting other currencies against the buck. This just ended the 3rd-longest streak of shorting the dollar in 30 years.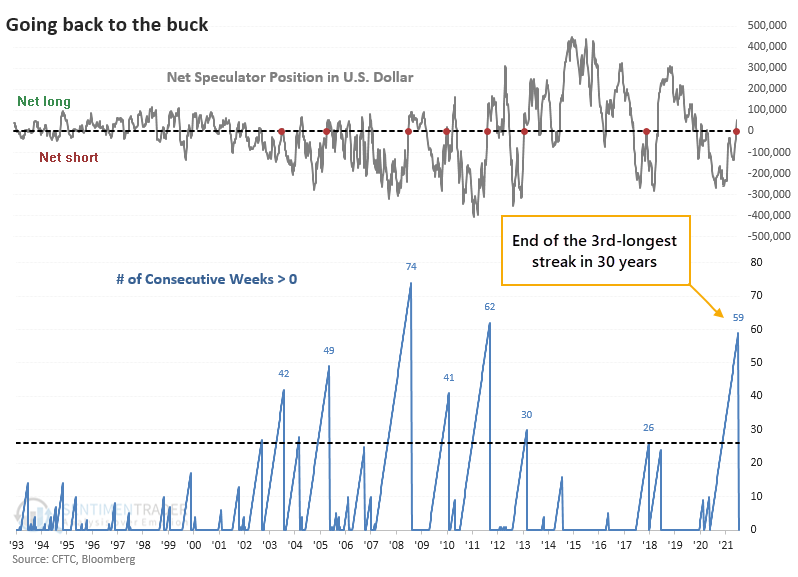 For 59 consecutive weeks, well over a year, speculators had been short the dollar. That's just below the streak of 62 weeks that ended in September 2011, which happened to mark the end of a long period of a declining dollar.
For the dollar, it was a good sign when speculators decided to start betting on the currency again after a long period of shorting it. Over all time frames up to six months later, the dollar performed well on average. There were a few losing periods, including the most recent one. But generally, the return of these trend-following traders tended to keep pushing the buck higher in the months ahead.

---
What else we're looking at
Full returns in the dollar, gold, stocks, and bonds after speculators turned positive on the dollar
A looking at summer-fall seasonality in stocks during post-election years
---
Stat box



Traders poured nearly $1 billion into the IWM small-cap ETF on Thursday, the 10th time in the past year that the fund enjoyed such a large inflow. Our Backtest Engine shows that IWM actually performed slightly better than random after other large inflows.
---
Etcetera
No more worries? The shortest recession in U.S. history has ended. Once the NBER declares a recession to be over, that should be good for growth stocks, right? Right? In this video, we take a look, and you might be surprised.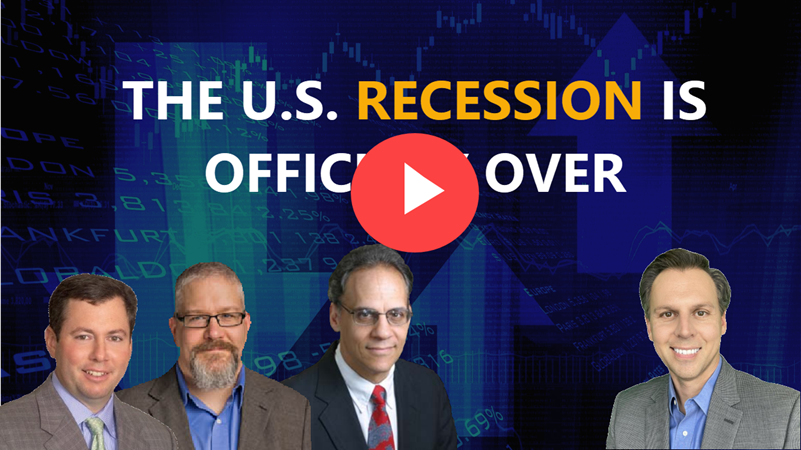 Burning rally. Natural gas has been on fire this year. Looking at its average seasonality, the contract usually sees a soft spot around this time of year, though it has bucked the pattern in recent months.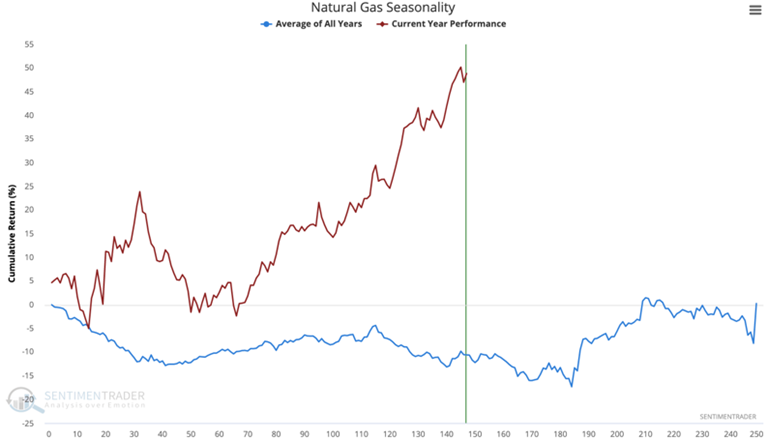 Resurgence. The FXI China Fund got its largest inflow since June of 2015 as traders bet that the recent plunge was overdone.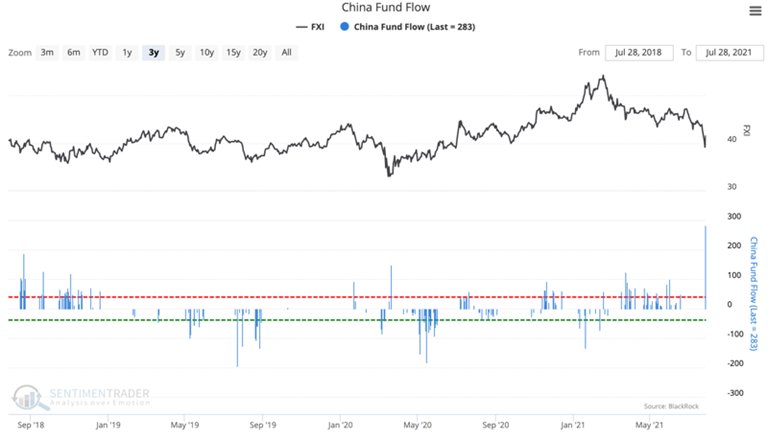 The post titled Speculators End Near-Record String of Bets Against the Buck was originally published as on SentimenTrader.com on 2021-07-30.
At SentimenTrader.com, our service is not focused on market timing per se, but rather risk management. That may be a distinction without a difference, but it's how we approach the markets. We study signs that suggest it is time to raise or lower market exposure as a function of risk relative to probable reward. It is all about risk-adjusted expectations given existing evidence. Learn more about our service , research, models and indicators.
Follow us on Twitter for up to the minute analysis of market action.
Follow @sentimentrader