Speculators are betting on a VIX-smash
---
---
Whatever the outcome of Tuesday's presidential and Congressional elections, one worry is that speculators seem to be betting heavily that volatility will decline in the coming weeks. When speculators are betting heavily on something, it usually doesn't happen, which means that volatility should increase even though the VIX is already high.
The trouble with this worry is that speculators' positions in the VIX and other volatility contracts don't behave like they do in other markets. To a large degree, volatility speculators are the "smart money."
Because commercial hedgers take the opposite sides of the trades of large and small speculators, a heavy short position by speculators means that hedgers are heavily long the VIX.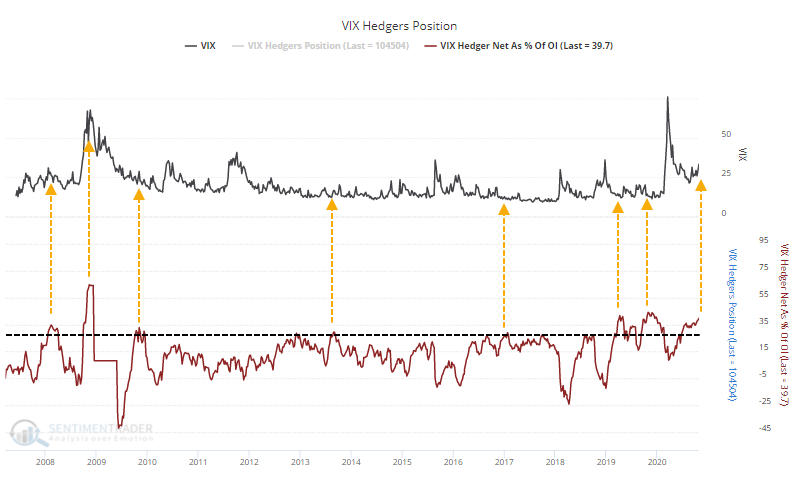 In most contracts, a large net long position by hedgers would be a bullish event, but that hasn't been the case in the VIX. It's a rare case of the "smart money" not being very smart when holding an extreme position in a market.
As of last Tuesday, hedgers were net long nearly 40% of the open interest in VIX contracts. That's almost a record high dating back to 2006.
When we zoom in on all the dates when hedgers were net long more than 25% of the open interest in these contracts, we can see a consistent tendency, and it isn't what knee-jerk contrarians would expect.
---
What else is happening
These are topics we explored in our most recent research. For immediate access with no obligation, sign up for a 30-day free trial now.
More detailed charts of when hedgers were heavily long VIX futures
Crude oil enjoyed a historic intraday reversal on Monday - what that's meant for the price of oil and energy companies
The 100-day average Optimism Index for the U.S. dollar is the lowest since 2008
Optimism on soybeans (and stocks) is still extreme over a longer-term time frame
---
Stat Box

On Tuesday in the lead-up to the election, traders focused overwhelmingly on rising securities. The percentage of volume flowing into advancing securities accounted for more than 70% of total volume, and was the 2nd-highest of any election day since 1962. Such confidence typically didn't pan out - over the next 2 weeks, the S&P 500 continued to rise 2 times, while declining 4 times.
---
Sentiment from other perspectives
We don't necessarily agree with everything posted here - some of our work might directly contradict it - but it's often worth knowing what others are watching.
1. Are tech stocks in a bubble? Yeah, kind of - Financial Crisis Observatory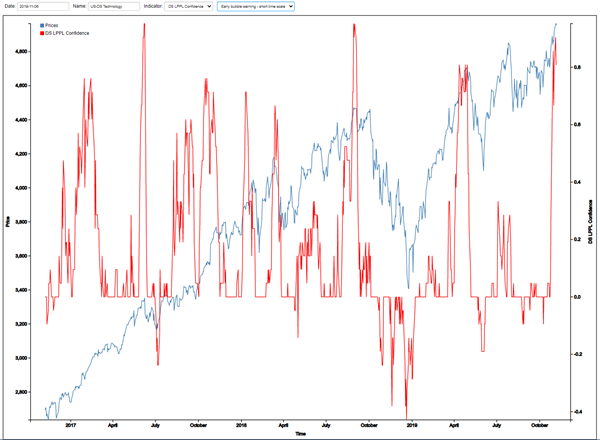 2. Most sentiment indicators are still pretty relaxed - Goldman Sachs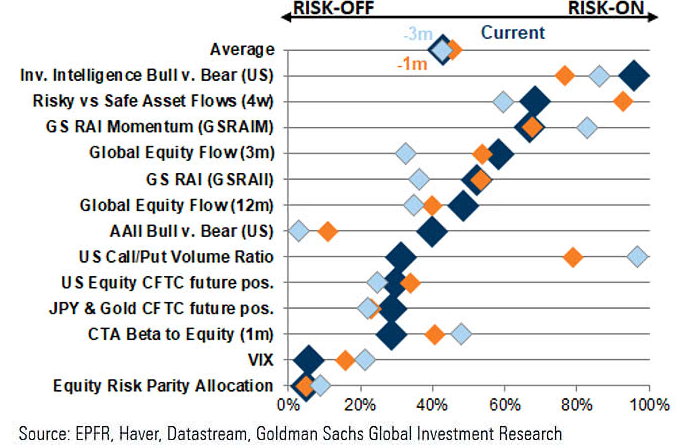 3. Retail traders are really, really net long bitcoin - DailyFX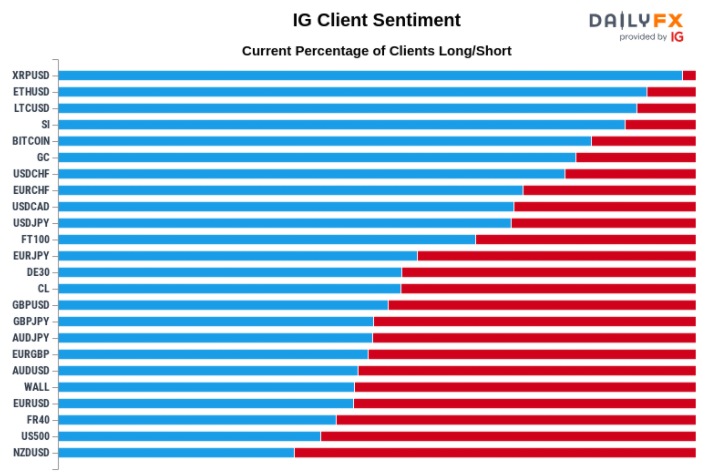 Related Posts:
---
Tagged As:
The post titled Speculators are betting on a VIX-smash was originally published as on SentimenTrader.com on 2020-11-04.
At SentimenTrader.com, our service is not focused on market timing per se, but rather risk management. That may be a distinction without a difference, but it's how we approach the markets. We study signs that suggest it is time to raise or lower market exposure as a function of risk relative to probable reward. It is all about risk-adjusted expectations given existing evidence. Learn more about our service , research, models and indicators.
Follow us on Twitter for up to the minute analysis of market action.
Follow @sentimentrader