September Is the Least Likely Month To Do This
---
---
This year will go down in the history books as one of the best for investors. It already has in many respects, as we outlined two months ago. And it just keeps going.
September and October are well-known as being the most challenging for traders, as stocks have tended to see their worst returns and highest volatility. In a premium post yesterday, Jay showed that over the past 120 years, if an investor held the Dow Industrials only during September and October, their return would have been -74% (though it hasn't been nearly as bad since 2008).
It's relatively unusual for the S&P 500 to close at a record high in August. It would be even more unusual if it did it in September.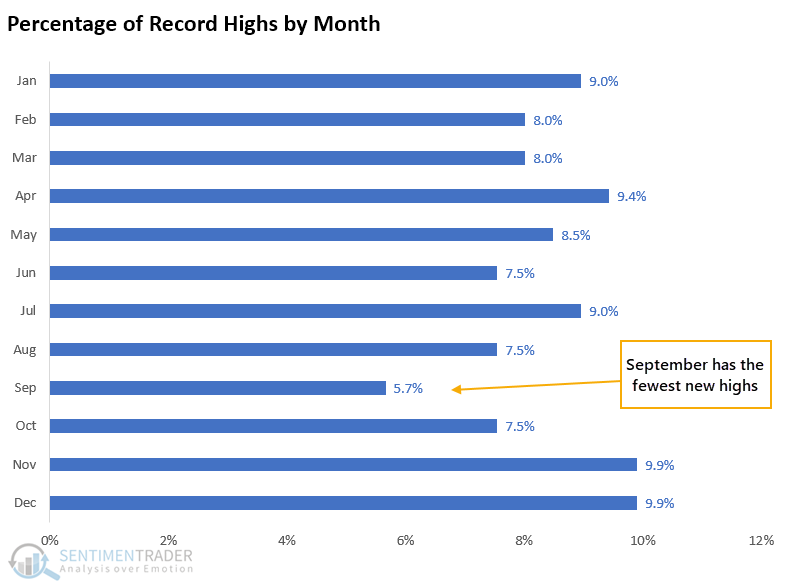 Stocks have rolled right over every possible negative in 2021, and seasonality is a tertiary factor anyway. That said, the S&P 500's returns after it closes the month of August at an all-time high was a sea of red, with positive returns over the next month only 20% of the time.

---
What else we're looking at
Full details on S&P 500, Dow Industrial, and Nasdaq Composite performance after new highs in August
How these signals compared to the opposite condition, and how sectors and factors performed
An update on the Composite Trend Model
What corn's recent move suggests about the coming months
It's getting late for real estate
---
Stat box



Since 1928, there have been 1,124 months, of which 212 closed at a record high. Out of those, only 12 occurred in September.

---
Etcetera
September seasonality. Our calculation of seasonal biases for some of the most popular ETFs shows quite a few that average a return of less than -0.5% during the month of September.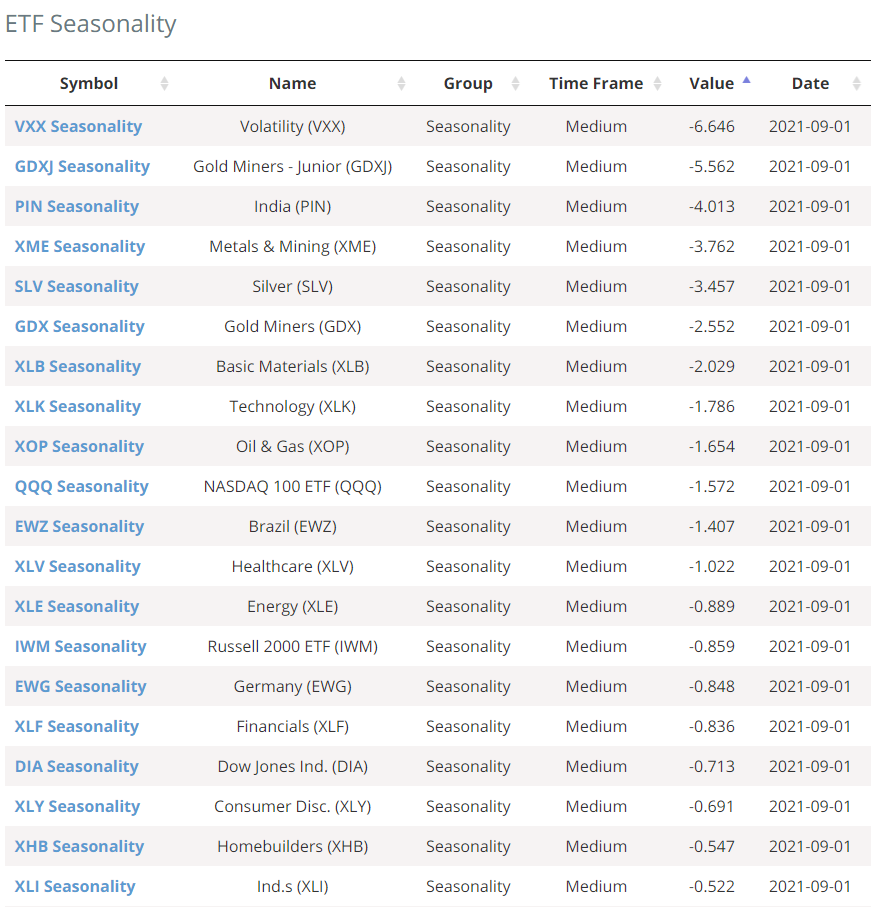 Fall housing. The IYR real estate ETF shows modestly negative seasonality in September, then terribly negative average returns in October.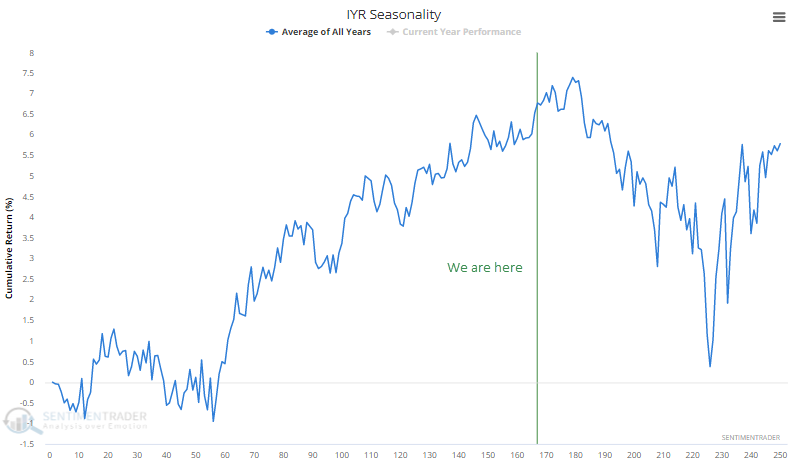 Piling in anyway. Traders don't seem to mind that seasonal effect, as the IYR fund took in more than $500 million on Wednesday, among its largest single-day inflows since inception.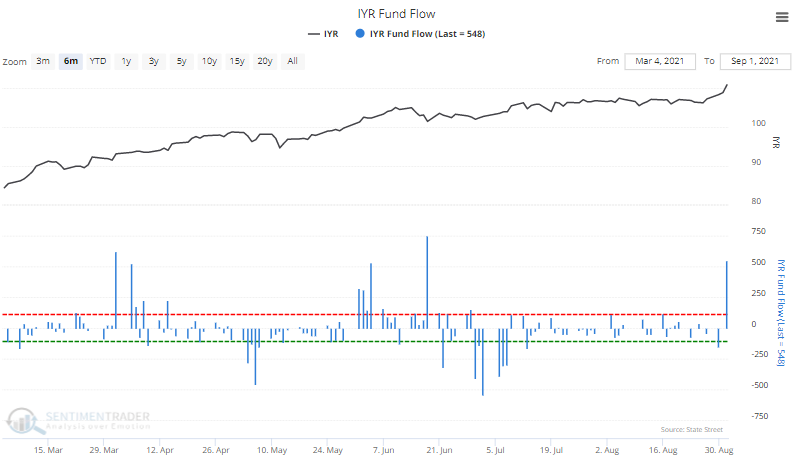 Related Posts:
---
Tagged As:
The post titled September Is the Least Likely Month To Do This was originally published as on SentimenTrader.com on 2021-09-02.
At SentimenTrader.com, our service is not focused on market timing per se, but rather risk management. That may be a distinction without a difference, but it's how we approach the markets. We study signs that suggest it is time to raise or lower market exposure as a function of risk relative to probable reward. It is all about risk-adjusted expectations given existing evidence. Learn more about our service , research, models and indicators.
Follow us on Twitter for up to the minute analysis of market action.
Follow @sentimentrader