Not a single source of pessimism
---
---
Options speculation is spiking yet again, volume in the most leveraged parts of the market has never been greater, and signs of euphoria are everywhere.
With so many indicators showing optimism, there are usually a couple of odd exceptions that suggest pessimism. It's rare for everything to agree at the same time. This is one of those rare times, though, with more than 50% of our core indicators showing an optimistic extreme and exactly 0% showing a pessimistic one.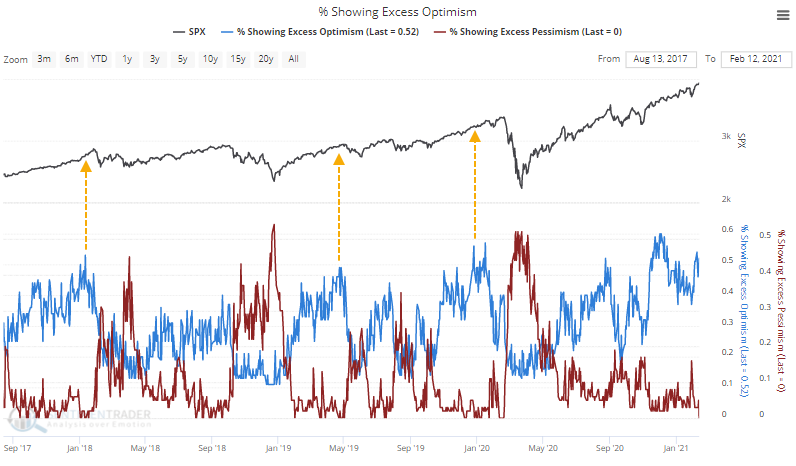 This kind of lopsided skew among indicators has preceded some tough markets.
The Risk/Reward Table, which shows the biggest losses and largest gains at any point across the various time frames, shows limited upside relative to the downside, with 2017 really being the lone exception.
What else we're looking at
An objective look at net speculation relative to overall volume among options traders
What the put/call ratio looked like in the 1990s
The Panic / Euphoria Model has never shown more "euphoria"
Full returns following an extreme of extremes
What happens when Dumb Money Confidence has been right for so long
An in-depth update to the Tactical Composite Trend Model and what it's telling us now
A primer on what you're getting into with options trading
What happens to gold and miners after a long streak with the 50-day average above the 200-day
Forward returns after a plunge like TLT has just suffered

Stat Box



For the first time in

544

days, the 50-day moving average on gold fell below the 200-day average, ending a Golden Cross and moving into a Death Cross. That ends the 5th-longest streak since 1975.
Sentiment from other perspectives
Keep pumpin' those pink sheets. This shouldn't be a surprise to anyone here, but trading activity in the most speculative parts of the market continues to skyrocket, with penny stock volume now on track for 2 trillion shares. Source: Bloomberg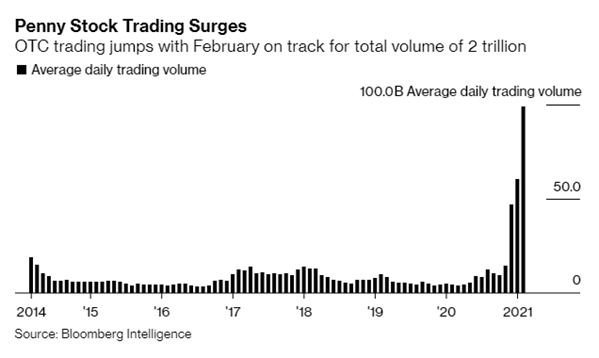 Everyone in. Some of the biggest fund managers in the world are nearing all-in on equities. They are more than 60% overweight global stocks for only the 2nd time in over 20 years. Source: BofA via Bloomberg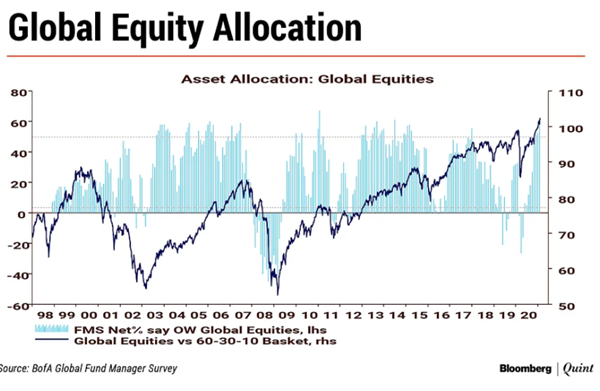 No comment needed. This says everything about where we are in the cycle. Source: Crystal Tse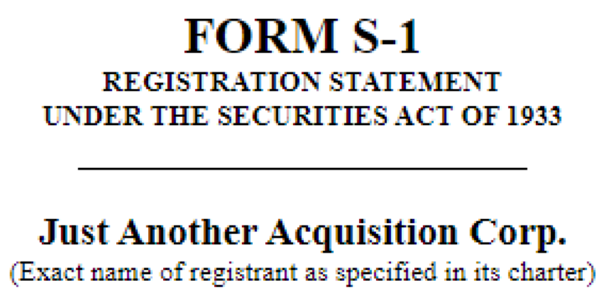 Related Posts:
---
Tagged As:
The post titled Not a single source of pessimism was originally published as on SentimenTrader.com on 2021-02-17.
At SentimenTrader.com, our service is not focused on market timing per se, but rather risk management. That may be a distinction without a difference, but it's how we approach the markets. We study signs that suggest it is time to raise or lower market exposure as a function of risk relative to probable reward. It is all about risk-adjusted expectations given existing evidence. Learn more about our service , research, models and indicators.
Follow us on Twitter for up to the minute analysis of market action.
Follow @sentimentrader