We've just added a new 'multi-timeframe' feature to our backtesting engine (see more info about the engine here). This new feature provides a look at various timeframes from 1-Week to 1-Year across the selected lookback period for the backtest.
When you run a backtest now, you will see the backtest results in a tab called Backtest Statistics which contains specifics statistics for the parameters that you chose for the backtest. Another tab, called Multi-Timeframe Results,  provides a look at the backtest across multiple timeframes from 1-Week to 1-Year. Note: the multi-timeframe summary will always include overlapping results regardless of whether you select to exclude them on your backtest.
A few screenshots showing the new backtest results page are below.
[caption id="attachment_1327" align="aligncenter" width="650"]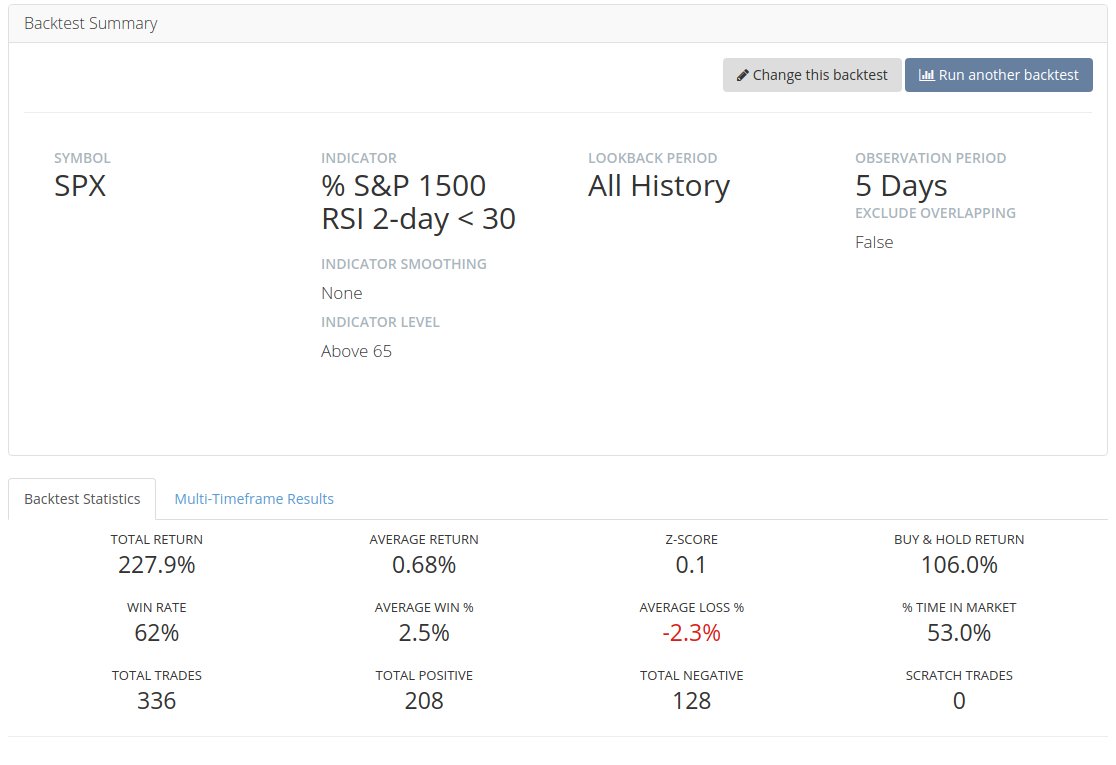 Backtest Statistics
[/caption]

[caption id="attachment_1329" align="aligncenter" width="650"]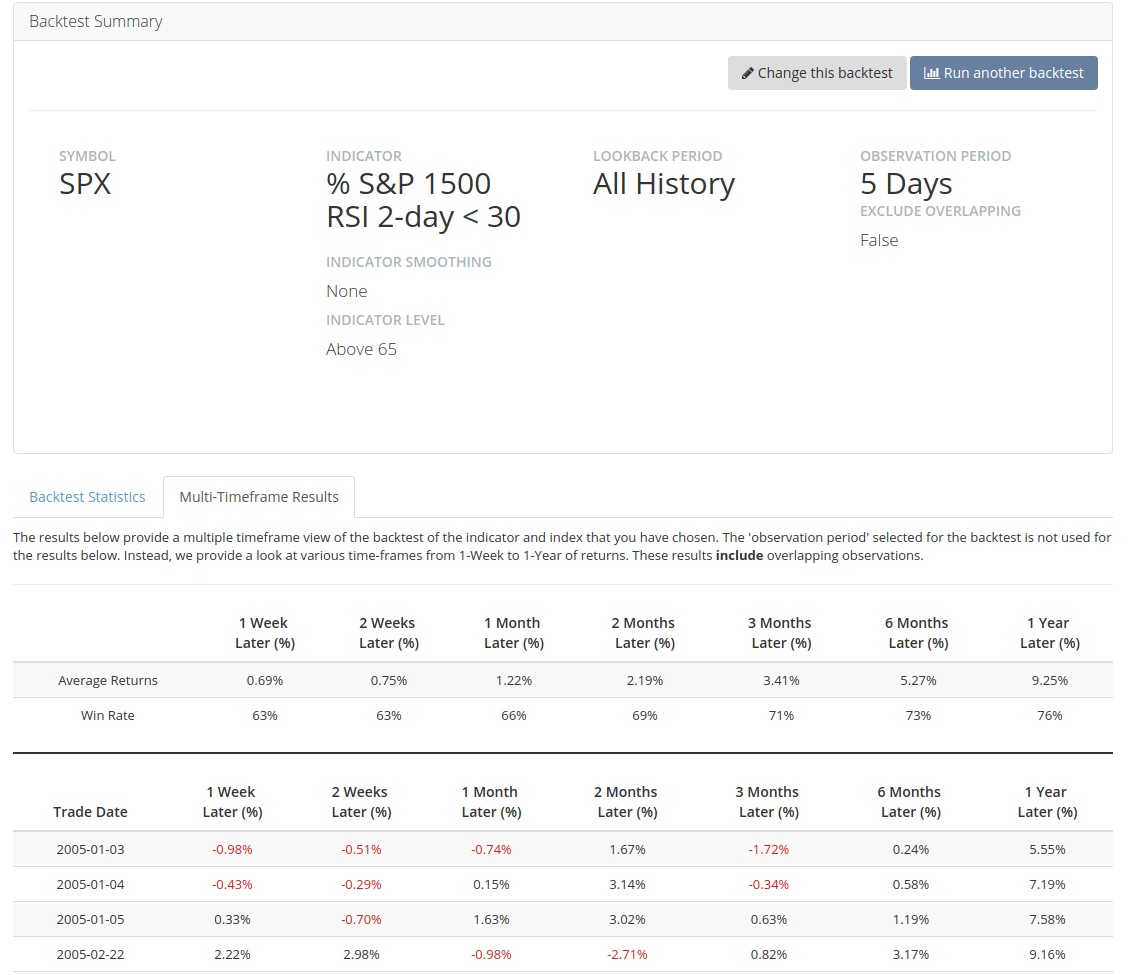 Multi-Timeframe Results[/caption]
---