Model Updates
---
---
We've had some requests to post updates on a few popular models from the site, so below are current snapshots of the spread between our Smart Money and Dumb Money Confidence, the Medium-Term Optimism Index, and a proxy of the CNN Fear & Greed model.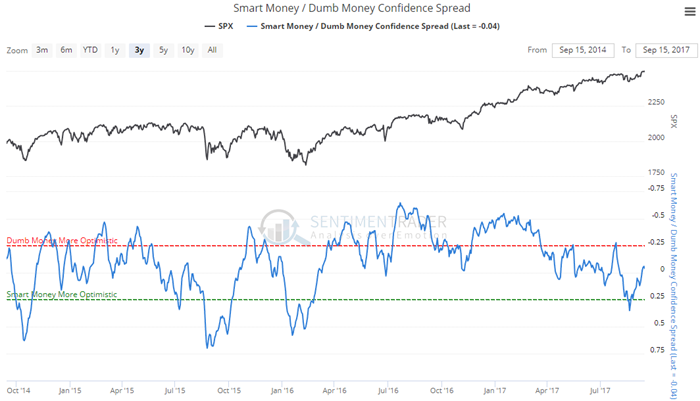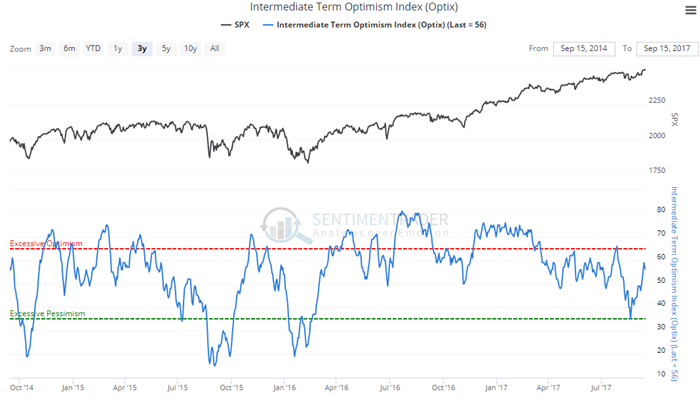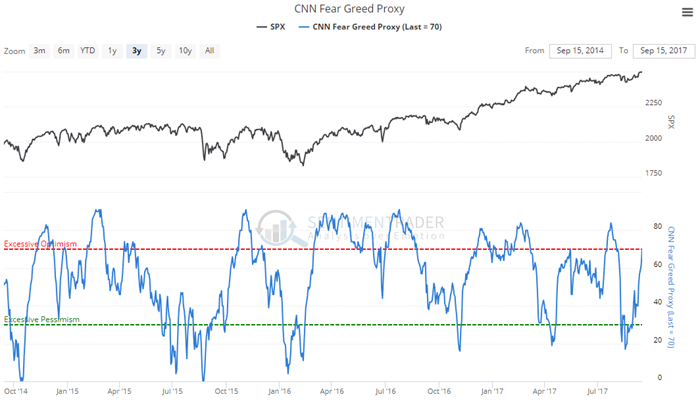 All three reached modest levels of pessimism in mid-to-late August for the first time in a year. That proved to be enough for the dip-buyers as we've quickly rebounding right back to new highs. Because of the speed of the move, the models are showing that sentiment hasn't had time to catch up to the price move, except for the CNN model which is just now entering "excess optimism" territory.
From our Backtest Engine, we can see that over the past few years, when the CNN model was in "excess optimism" territory, the S&P 500 averaged a return of 0.23% over the next month, below average for that time span. And it's well below the 0.95% average return when the model was not in extreme territory (below 70).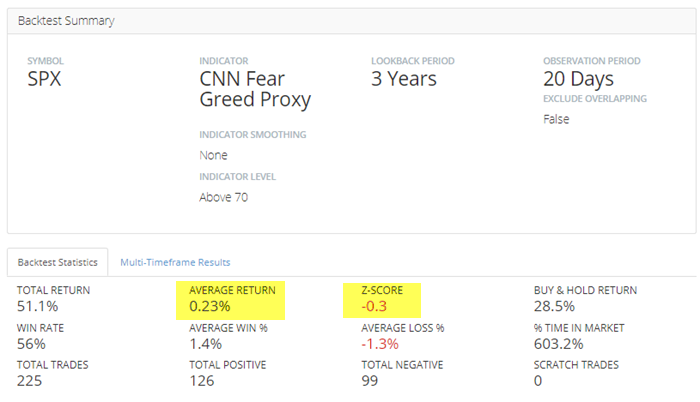 Related Posts:
---
Tagged As:
The post titled Model Updates was originally published as on SentimenTrader.com on 2017-09-16.
At SentimenTrader.com, our service is not focused on market timing per se, but rather risk management. That may be a distinction without a difference, but it's how we approach the markets. We study signs that suggest it is time to raise or lower market exposure as a function of risk relative to probable reward. It is all about risk-adjusted expectations given existing evidence. Learn more about our service , research, models and indicators.
Follow us on Twitter for up to the minute analysis of market action.
Follow @sentimentrader