As bad as U.S. markets have been, traders could be excused for thinking, "At least we're not in Italy."
The latest breadth figures are out, and it's about as ugly as it gets in Italian stocks. Across all major U.S. sectors and broad foreign markets, nothing is as beaten down as Italian shares.
Among stocks in the FTSE MIB index, none are trading above their 50-day average, only 8% are above their 200-day average, a whopping 85% of them are trading at 3-month lows and 66% are trading at one-year lows.
That last figure is among the worst since 2003.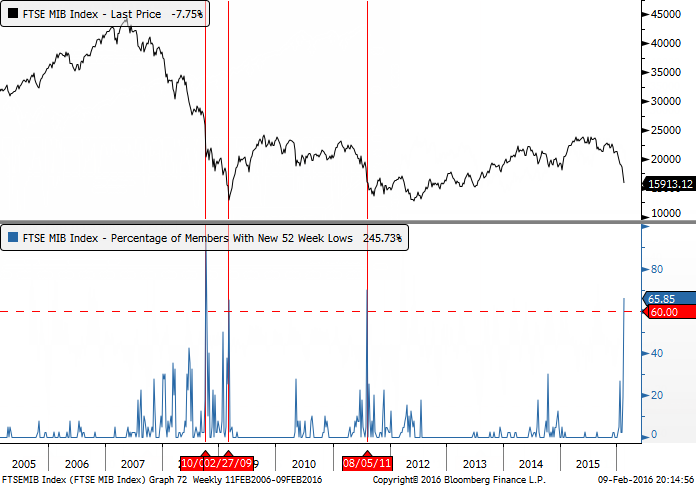 The damage has primarily been done in the past two months. The 10-week rate-of-change is nearly -30%, one of the absolute worst sell-offs over that time span in 20 years.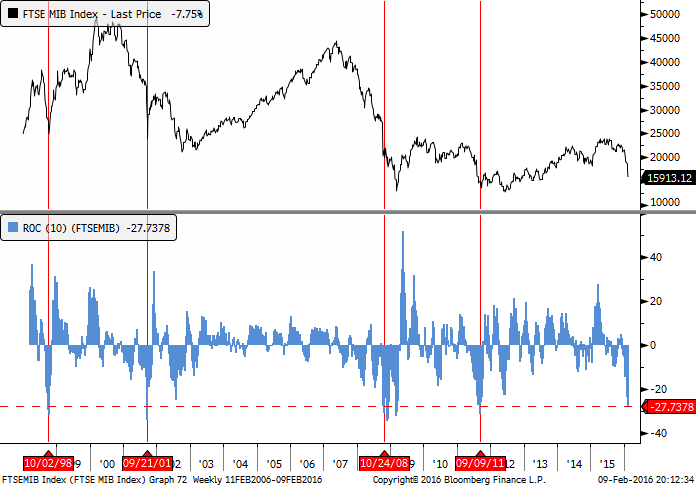 Other than during the peak of the financial crisis in 2008, such heavy selling over a relatively compressed time frame marked approximately lows in the index, or at least the final stages of the selling pressure. It tended to rebound strongly over the next six months, at least based on the small sample size available.
Investors have been yanking money out of the EWI exchange-traded fund as a result. It has lost an average of $5 million per day for the past 50 days.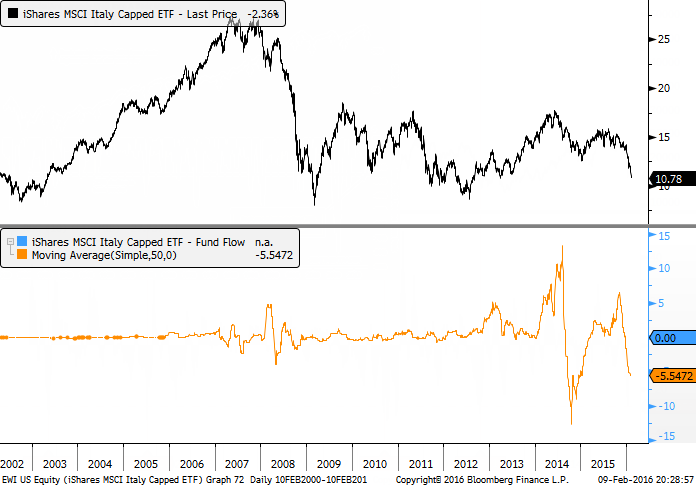 Pressing short bets here looks more and more like tempting the mean-reversion gods.
---