Investors push leverage to record highs
---
---
At various points over the past several years, the topic of margin debt has come up as a sign of investor excess. Every time we've looked at it, though, it hasn't suggested a reason for concern.
Bears will likely start to grumble about this once again because debt jumped again in November to a record high. Investors have over $722 billion in loans borrowed against the value of their stock holdings.
Like it has been in recent years, though, debt is still very low relative to the value of the overall stock market. When we've looked at it this way in the past, it hasn't been an effective measure, especially at peaks and it has become even less useful over the past 15 years or so.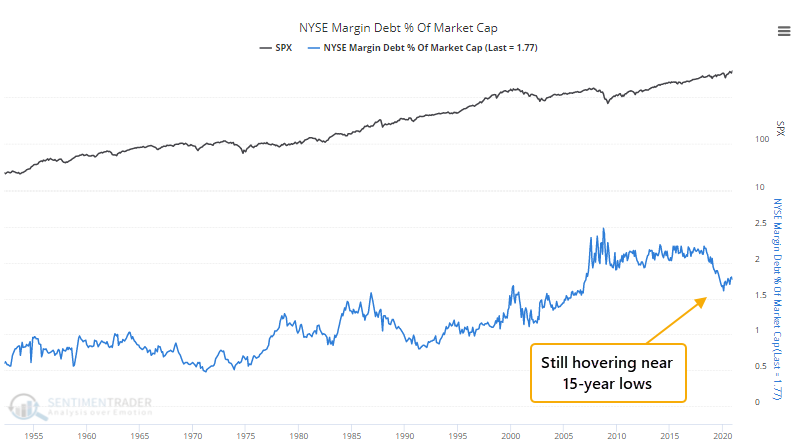 Even though margin debt is relatively low as a percentage of market capitalization, its growth has been picking up and is outpacing the growth in stocks. We've looked at this many times in the past, and seen that a high growth rate in debt relative to the growth in stocks was an ominous signal in 2000 and 2007, but it has been tame since then.
Now, it's starting to percolate. Over the past year, margin debt has grown nearly 13% faster than has the S&P 500, the widest spread in 7 years.
---
What else is happening
These are topics we explored in our most recent research. For immediate access with no obligation, sign up for a 30-day free trial now.
A look at the growth in debt vs the S&P going back to the 1930s
What happens when margin debt spikes from its lowest level in the past year
Debt is nearing a record high compared to the ability to service it
Other displays of leverage are hitting record highs
Looking at the probabilities that Monday could be a "breakaway gap"
Small-cap stocks suffered yet another intraday reversal
---
Stat Box

Monday marked only the 5th time since 1962 when the S&P 500 jumped more than 0.5% to a 52-week high, and yet there was more volume flowing into declining securities than advancing ones on the NYSE.
---
Sentiment from other perspectives
We don't necessarily agree with everything posted here - some of our work might directly contradict it - but it's often worth knowing what others are watching.
1. Investors have become very comfortable trading leveraged ETFs, thanks to a largely one-sided market over the past 6 months. [Wall Street Journal]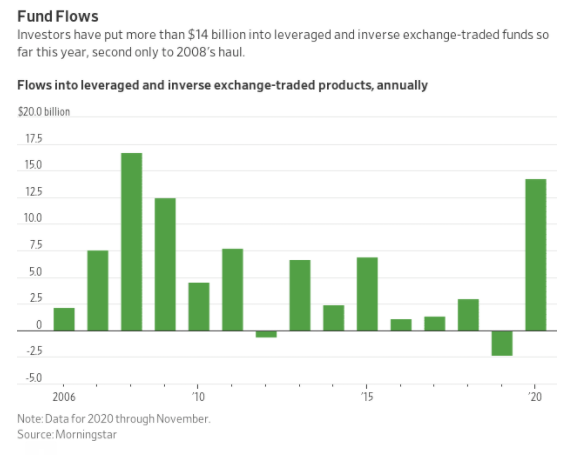 2. In a one-way market, most things go that way. It's more common to see during downtrends when investors panic. But sometimes - like now - correlations within and among assets is extremely high. [Capital Spectator]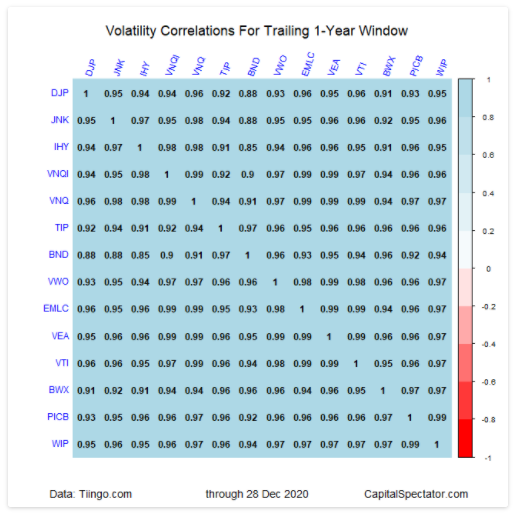 3. Investors seem to finally be warming up to small value stocks versus their large growth cousins...just like when the last true stock market bubble was peaking. [Marketwatch]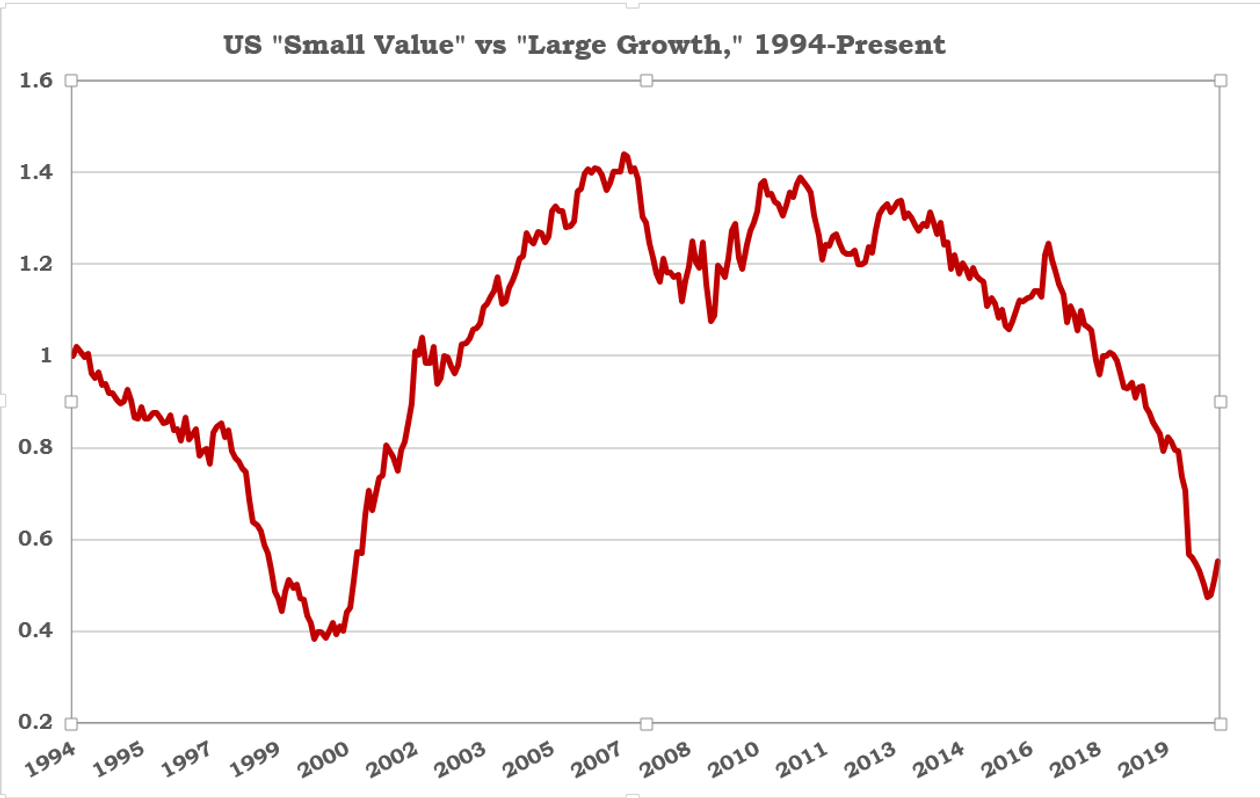 Related Posts:
---
Tagged As:
The post titled Investors push leverage to record highs was originally published as on SentimenTrader.com on 2020-12-29.
At SentimenTrader.com, our service is not focused on market timing per se, but rather risk management. That may be a distinction without a difference, but it's how we approach the markets. We study signs that suggest it is time to raise or lower market exposure as a function of risk relative to probable reward. It is all about risk-adjusted expectations given existing evidence. Learn more about our service , research, models and indicators.
Follow us on Twitter for up to the minute analysis of market action.
Follow @sentimentrader