Investors Ease In As FedEx Crashes
---
---
This is an abridged version of our recent reports and notes. For immediate access with no obligation, sign up for a 30-day free trial now.
Easing back in
Individual investors are easing back into stocks. The latest AAII survey shows that the Bull Ratio has cycled from extreme pessimism to modest optimism.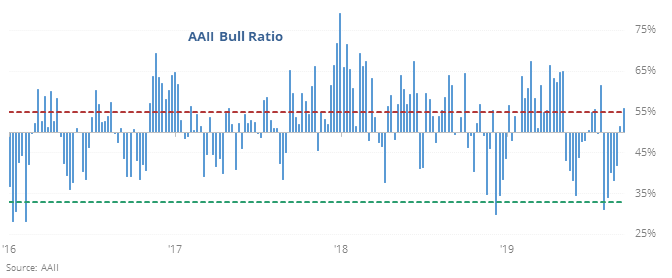 A raging buy signal it was not, but the S&P 500's returns going forward were above random on all time frames, and well above over the medium-term. The only true failures were during the financial crisis when it looked like stocks were bottoming and investors moved in, then that bottom fell out.
Volatility differences
Options traders are pricing in significantly higher volatility for the small-cap Russell 2000 than the large-cap S&P 500 over the next 30 days. The difference between them is now the highest in over a year.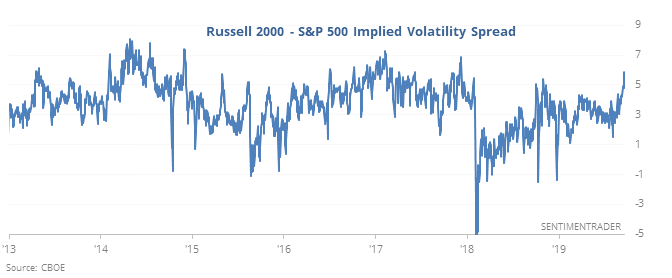 For the ratio between the two indexes, it was a mixed sign. The Russell under-performed the S&P over the next 2-3 months, but out-performed from 6-12 months later. Both the Russell and S&P tended to rise over most time frames.
Fed up
The drop in FedEx on Wednesday scared folks into believing it could be an early sign of a shipping slowdown, perhaps a sign of slipping economic conditions. It's hard to read all of that into a single day's price action of a single stock, though. As Troy notes, FedEx has dropped 10% in a single session 11 times in the past 40 years, and 10 of them led to higher returns in the S&P 500 6-12 months later.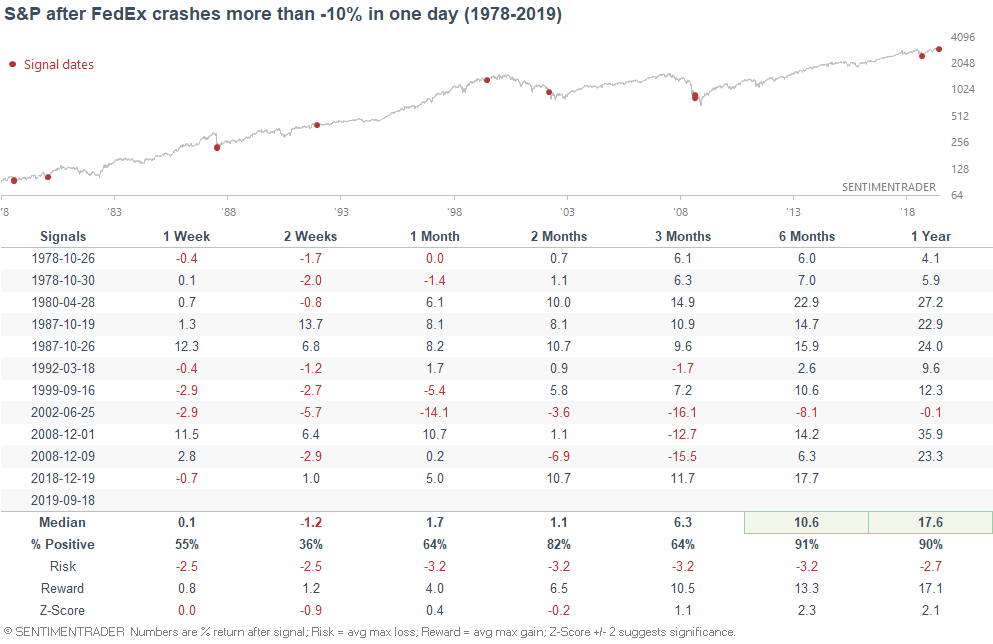 CFO's pessimism
As CNBC noted, "a survey of 225 chief financial officers by Duke University shows pessimism on the U.S. economy has been growing steadily this year ". This is due to a global slowdown in growth (particularly outside the U.S.), combined with Trump's ongoing trade war.
The following chart illustrates what % of CFO's are more pessimistic about the U.S. economy.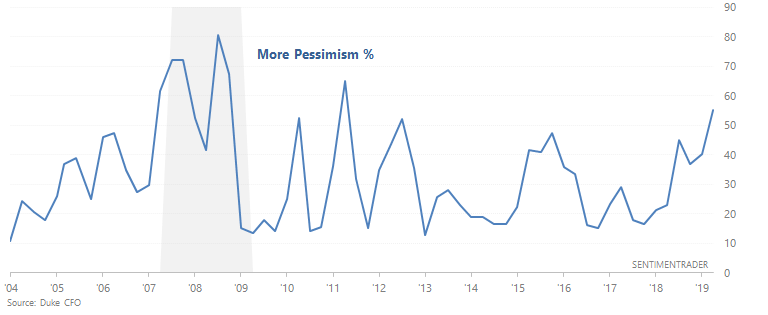 Overall, CFO's tend to become more pessimistic whenever global growth slows down (e.g. 2007-2008, 2010, 2011, 2012, 2015, now). However, their concerns aren't always accurate because many "growth slowdowns" don't turn into full-blown recessions and bear markets.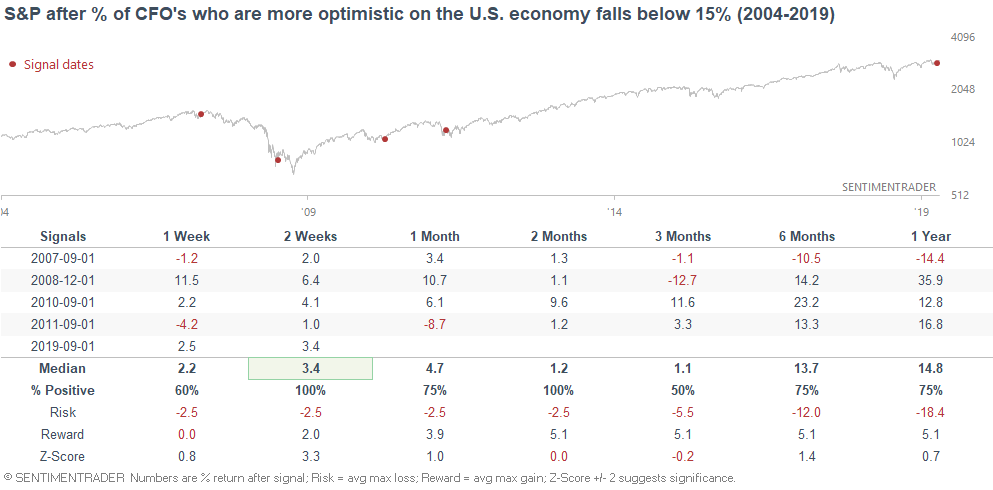 Related Posts:
---
Tagged As:
The post titled Investors Ease In As FedEx Crashes was originally published as on SentimenTrader.com on 2019-09-20.
At SentimenTrader.com, our service is not focused on market timing per se, but rather risk management. That may be a distinction without a difference, but it's how we approach the markets. We study signs that suggest it is time to raise or lower market exposure as a function of risk relative to probable reward. It is all about risk-adjusted expectations given existing evidence. Learn more about our service , research, models and indicators.
Follow us on Twitter for up to the minute analysis of market action.
Follow @sentimentrader