Internal momentum shifts for the 1st time in 4 months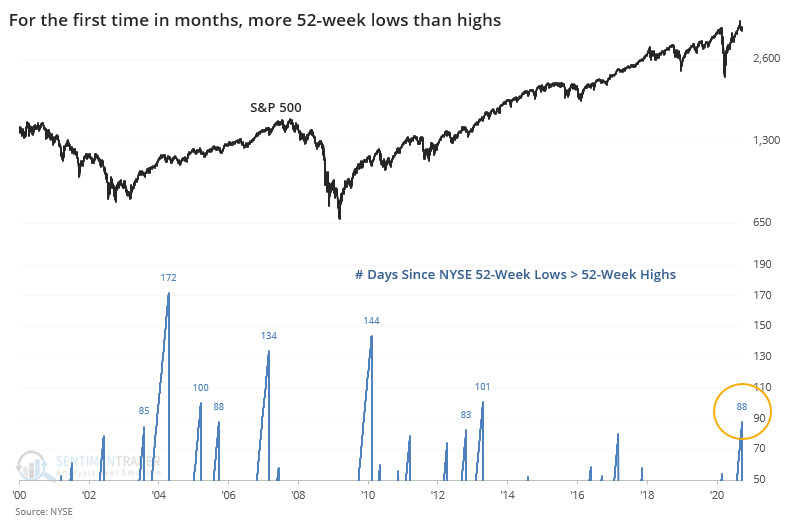 Ever since May 14, more securities on the NYSE have been hitting 52-week highs than 52-week lows. For the first time since then, more than 4 months, that changed with more lows than highs on Monday.
Below, we can see that when the net percentage of stocks at a 52-week low is greater than those at a 52-week high, the S&P 500 returned an annualized +3.9% versus +10.8% when this figure was positive.
Monday's session ended a streak of nearly 90 days with a positive net number of 52-week extremes. That stopped one of the longer streaks in more than 50 years.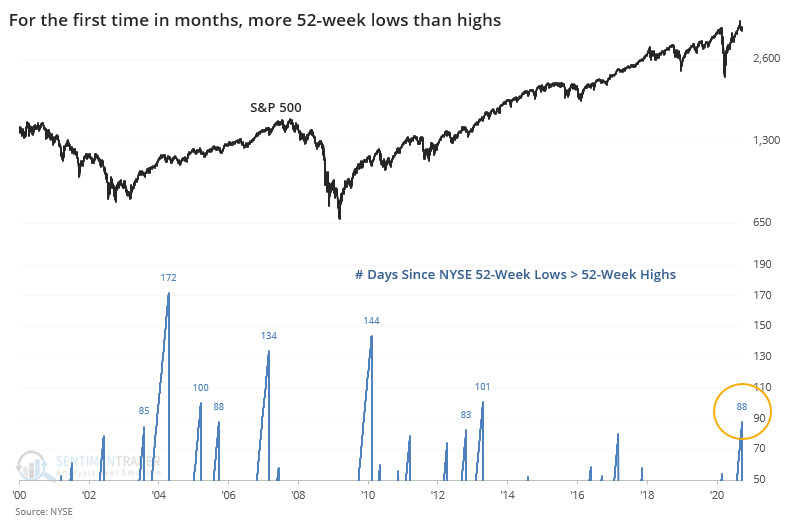 After other long streaks ended since 1965, the S&P struggled a bit short-term, with higher risk than reward, but showed good medium-term returns.
This is an abridged version of our recent reports and notes. For immediate access with no obligation, sign up for a 30-day free trial now.
We also looked at:
Full table of signals when new lows first exceed new highs
The correlation between the Nasdaq 100 and S&P 500 is breaking down
What happens when silver crashes so soon after a multi-year high
More than half of the stocks in the German DAX index are below their Bollinger Bands
The dollar is climbing above its 50-day moving average