Imminent Recession (So They Say)
---
---
This is an abridged version of our recent reports and notes. For immediate access with no obligation, sign up for a 30-day free trial now.
An unequal month
An index that equally-weights each of the stocks in the S&P 500 badly under-performed the capitalization-weighted version of the index that everyone watches.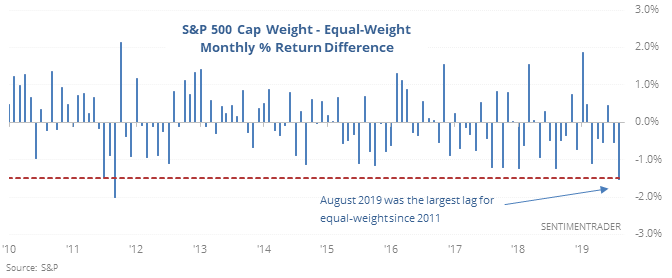 That masks some underlying weakness in the index. But when both indexes fall, with the equal-weight version falling the most, it did not consistently signal future weakness.
The S&P 500's returns going forward were a bit weak shorter-term, but strong over the medium- to long-term. That's for the cap-weighted index that everyone uses. For the equal-weight index, shown below, returns were even weaker shorter-term, but stronger longer-term.

Survey says
The widely watched ISM Manufacturing and New Orders surveys showed contraction for the first time in several years in August.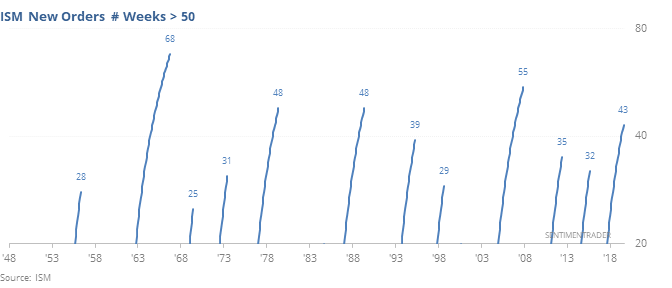 This has triggered a bout of large-font headlines suggesting the U.S. economy is heading into an imminent recession. And these surveys a major input to many recession models, raising the probability of future weakness. But when the surveys slip below 50 after a long period of positive momentum, it has not been a consistent signal of imminent recession, and even less so a looming bear market in stocks.

Exhausted
Last week, 50 companies in the S&P 500 had a selling climax, where they hit a 52-week low then rebounded to close above the prior week's close. The Backtest Engine shows that the only period when this many selling climaxes led to a negative return was in 2008. The other weeks either preceded gains or smallish, temporary losses.
Highly correlated
There has been another bout of "the past 8 months look just like 2007" price charts going around. As Troy noted over the weekend, there have been 9 periods of 168 days with a correlation higher than 90% to the last 168 days (dating back to the end of 2018). A year later, all of them were higher, by an average of 13.1%.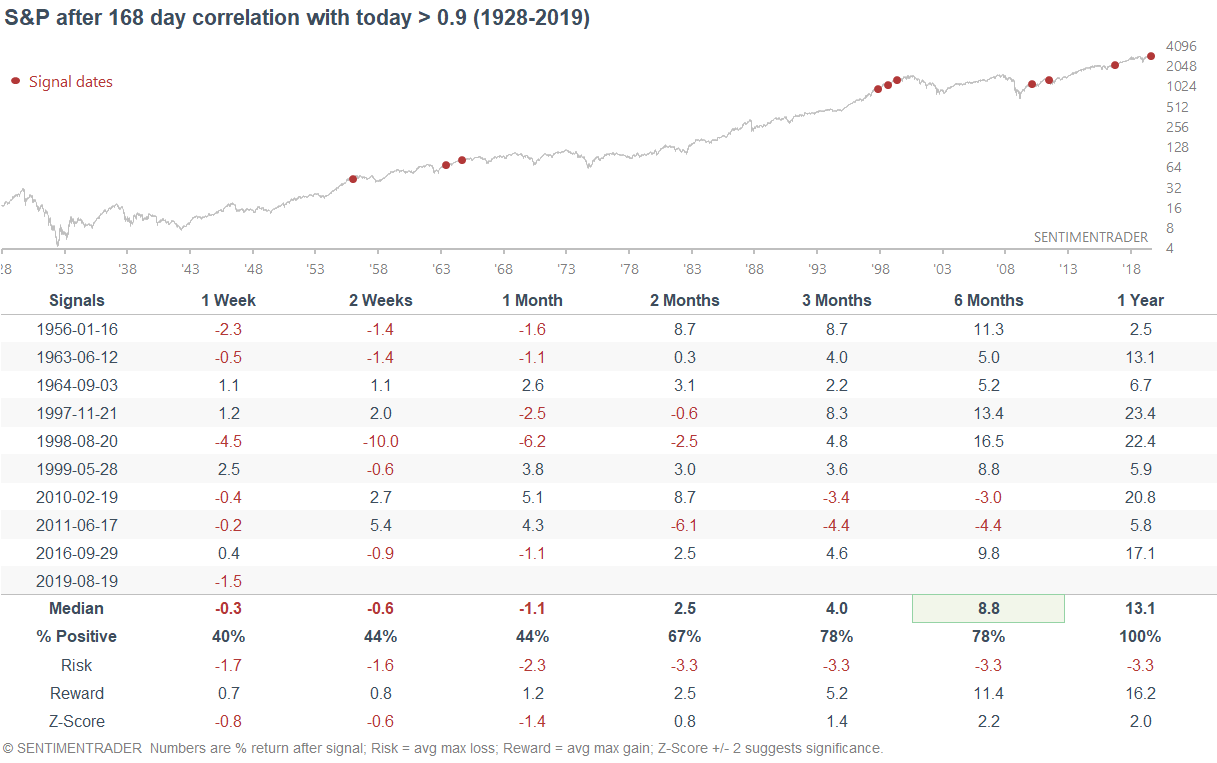 Gold:Silver
Silver continues to play catch-up to gold's rally. Silver surged yesterday, causing the gold:silver ratio to tank.
As a result, the gold:silver ratio's 14 day RSI has fallen to 18, which is extremely low. In the past, this wasn't too good for silver over the next 6-12 months.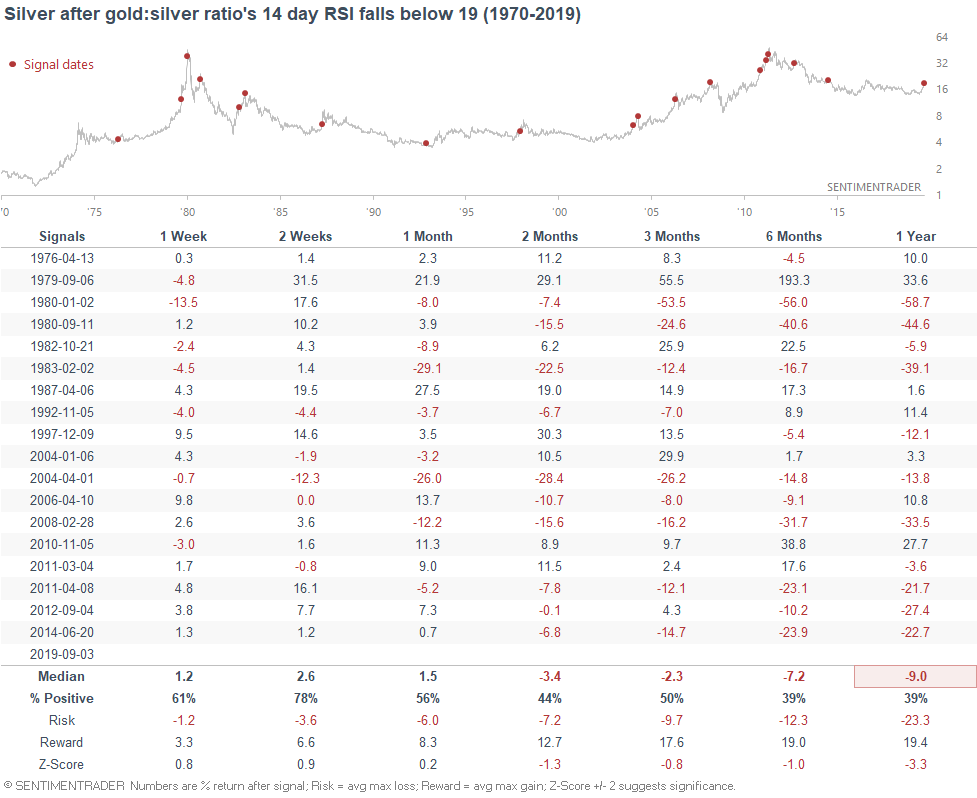 Related Posts:
---
Tagged As:
The post titled Imminent Recession (So They Say) was originally published as on SentimenTrader.com on 2019-09-04.
At SentimenTrader.com, our service is not focused on market timing per se, but rather risk management. That may be a distinction without a difference, but it's how we approach the markets. We study signs that suggest it is time to raise or lower market exposure as a function of risk relative to probable reward. It is all about risk-adjusted expectations given existing evidence. Learn more about our service , research, models and indicators.
Follow us on Twitter for up to the minute analysis of market action.
Follow @sentimentrader