Hedge Funds Hate Bad Stocks
---
---
This is an abridged version of our recent reports and notes. For immediate access with no obligation, sign up for a 30-day free trial now.
Fund factors
Hedge funds that focus on long/short equity strategies seemingly have very low exposure to stocks, which has been a pattern for all of 2019. More specifically, they have near record low exposure to some of the factors that spiked this week.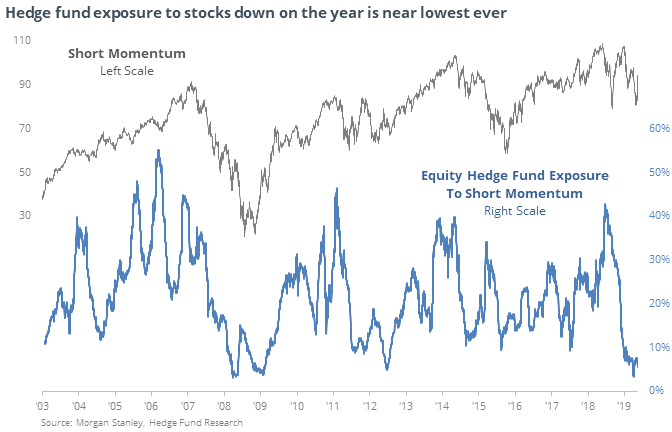 Their rolling correlation to short momentum (the bottom 15% of stocks YTD in the Russell 3000) has been hovering near the lowest levels in 16 years, on par with the end of the financial crisis.
Recession talk
It's become a popular theory to assume that we may be headed into recession simply because people think we are. If that's the case, then the media isn't helping.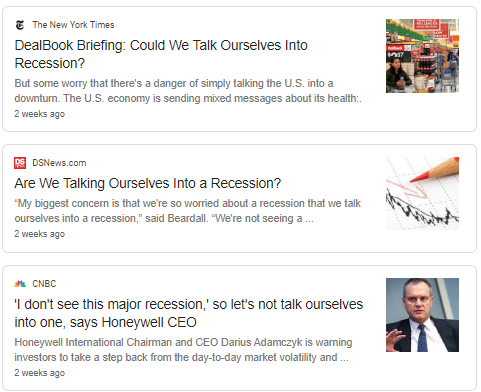 Based on a compilation of news stories mentioning recession, the news has been filled with recession talk to the greatest extent since 2008, with more than 2,000 articles qualifying according to Bloomberg calculations. That was a good sign for traders except for 2008 itself.
A big jump in small stocks
A record number of small-cap stocks jumped outside of their upper Bollinger Bands this week. Nearly 50% of them did so. Per the Backtest Engine, there have been 3 other times more than 40% of Russell 2000 stocks exceeded their upper Bands, leading to at least a 4% rally in IWM over the next 3 months.
S&P 600
Speaking of small caps, the S&P 600 has gone up more than 1% for 3 days in a row.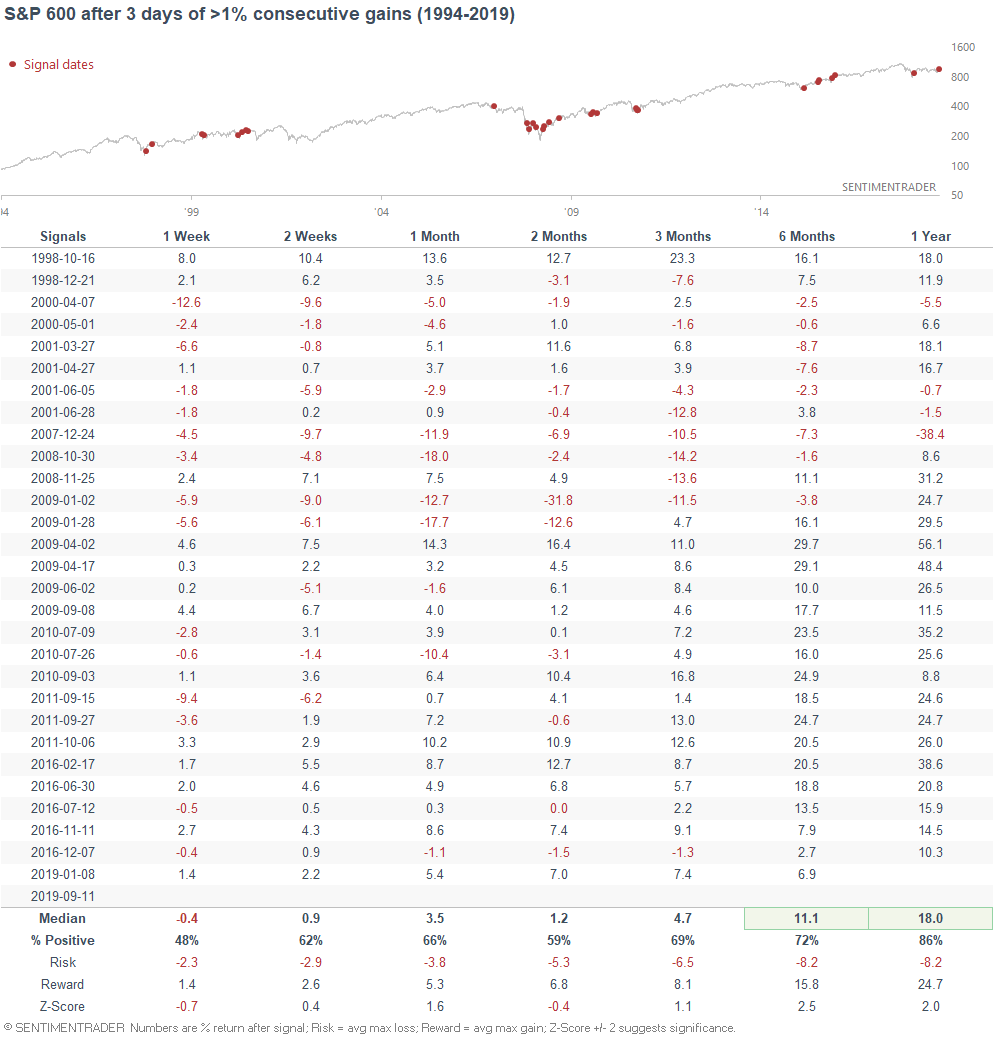 Such strength was not consistently bullish for small caps over the next week. However, it was mostly bullish for the S&P 600 6-12 months later.

Related Posts:
---
Tagged As:
The post titled Hedge Funds Hate Bad Stocks was originally published as on SentimenTrader.com on 2019-09-13.
At SentimenTrader.com, our service is not focused on market timing per se, but rather risk management. That may be a distinction without a difference, but it's how we approach the markets. We study signs that suggest it is time to raise or lower market exposure as a function of risk relative to probable reward. It is all about risk-adjusted expectations given existing evidence. Learn more about our service , research, models and indicators.
Follow us on Twitter for up to the minute analysis of market action.
Follow @sentimentrader