Gold miners haven't had this few uptrends in months
---
The relief rally this week, while historically broad, certainly didn't bring along all comers. Gold stocks have been looked at as a potential safe haven this year, even though their record on that score is mixed at best. Even so, investors saw no need for them this week.
As a result of the selling pressure, fewer than 70% of gold miners have managed to hold above their 200-day moving averages, the fewest since April.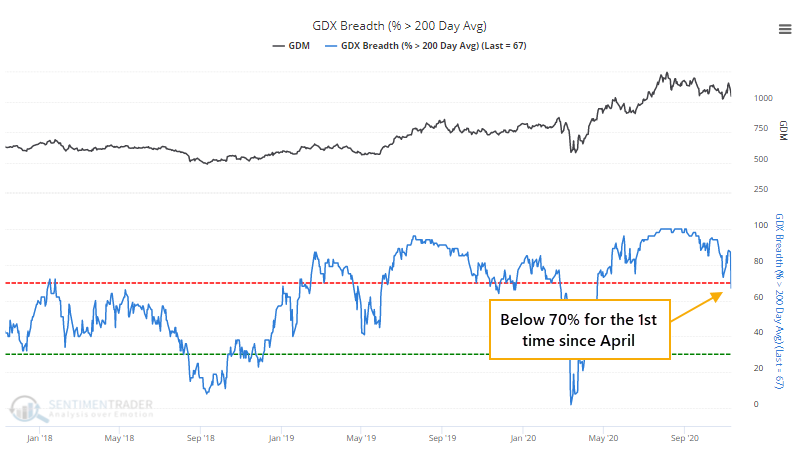 This ends a long streak with more than 70% of miners being in long-term uptrends. Going back to 1986, there have only been a few times when more than 70% of mining stocks held above their 200-day averages for more than 6 months. The most recent one was the 4th-longest ever.
In most markets, when we see an end to a protracted streak of momentum, there is often some shorter-term weakness, but longer-term strength. Momentum does not die easily, but commodity-related markets are different beasts.
---
What else is happening
These are topics we explored in our most recent research. For immediate access with no obligation, sign up for a 30-day free trial now.
Forward returns in gold miners after ending a long streak of momentum
Seasonality in GDX
Fund flows and Social Sentiment for gold mining stocks
Sentiment on the Hang Seng and Nikkei 225 has become quite frothy
---
Stat Box

According to the Investment Company Institute, investors pulled more than $3.3 billion from bond mutual funds and ETFs in the week ending November 4. Remarkably, that's the first outflow in more than 6 months, ending one of the longest streaks of inflows in 23 years.
---
Sentiment from other perspectives
We don't necessarily agree with everything posted here - some of our work might directly contradict it - but it's often worth knowing what others are watching.
1. Investors had really shunned small-cap value vs small-cap growth stocks (until this week) - Capital Spectator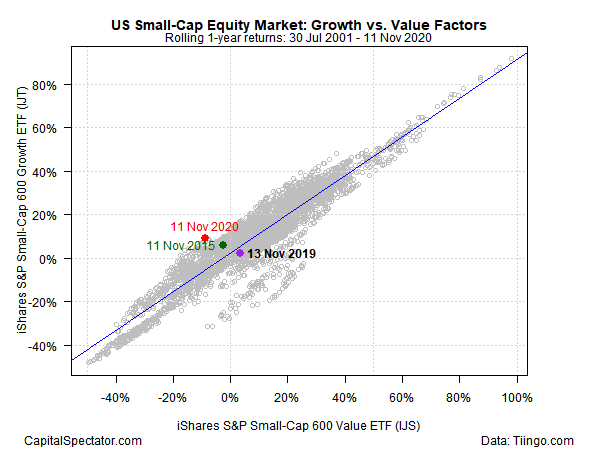 2. Readers of a popular investment website think stocks (stonks!) are going to jump in 2021 - Investopedia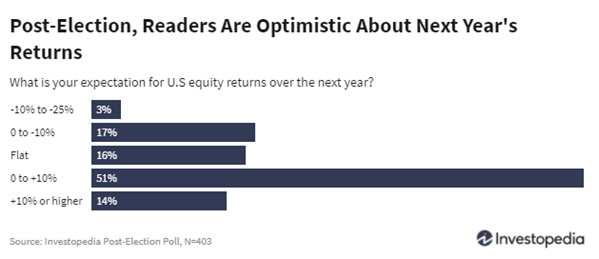 3. Mom and pop got really excited bout the vaccine news this week (it doesn't mean what you might think it does) - AAII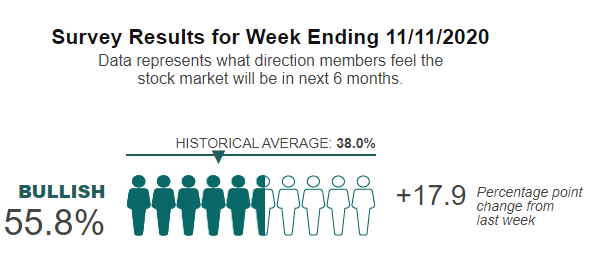 Related Posts:
---
Tagged As:
The post titled Gold miners haven't had this few uptrends in months was originally published as on SentimenTrader.com on 2020-11-12.
At SentimenTrader.com, our service is not focused on market timing per se, but rather risk management. That may be a distinction without a difference, but it's how we approach the markets. We study signs that suggest it is time to raise or lower market exposure as a function of risk relative to probable reward. It is all about risk-adjusted expectations given existing evidence. Learn more about our service , research, models and indicators.
Follow us on Twitter for up to the minute analysis of market action.
Follow @sentimentrader