Gold hasn't done this for a decade
---
---
This is an abridged version of our recent reports and notes. For immediate access with no obligation, sign up for a 30-day free trial now.
Heavy hedging
The smallest of options traders continue to protect themselves against a market decline to an unusually heavy degree. Last week, they spent nearly a billion dollars on hedges, the most ever for a week when the S&P 500 was within 2.5% of a 52-week high.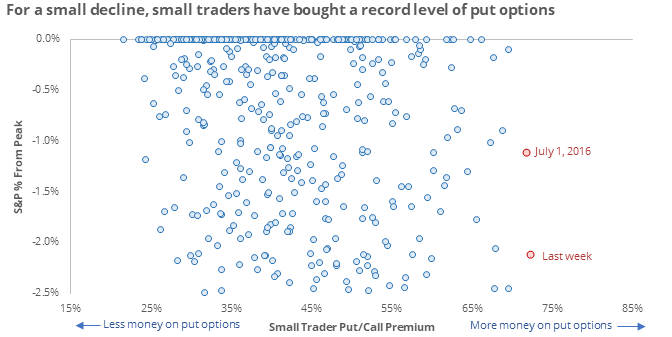 This kind of apprehension from this group of traders has been a consistently good sign for stocks over the medium- to long-term.
Gold streak
For the first time in more than four months, gold fell below its 50-day moving average, ending its 8th-longest streak above that average. Since 1975, few other time periods were able to match this kind of medium-term momentum.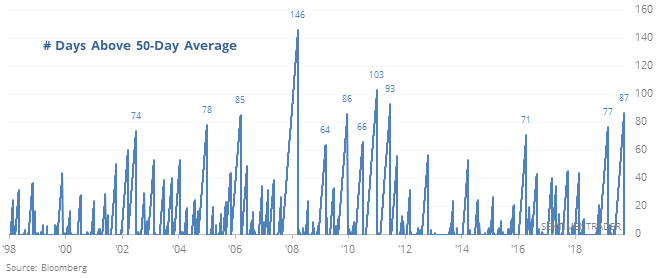 It also comes relatively soon after gold had reached a 52-week high. Similar action led to further short-term selling, but long-term gains. It also managed to rise for 4 quarters in a row.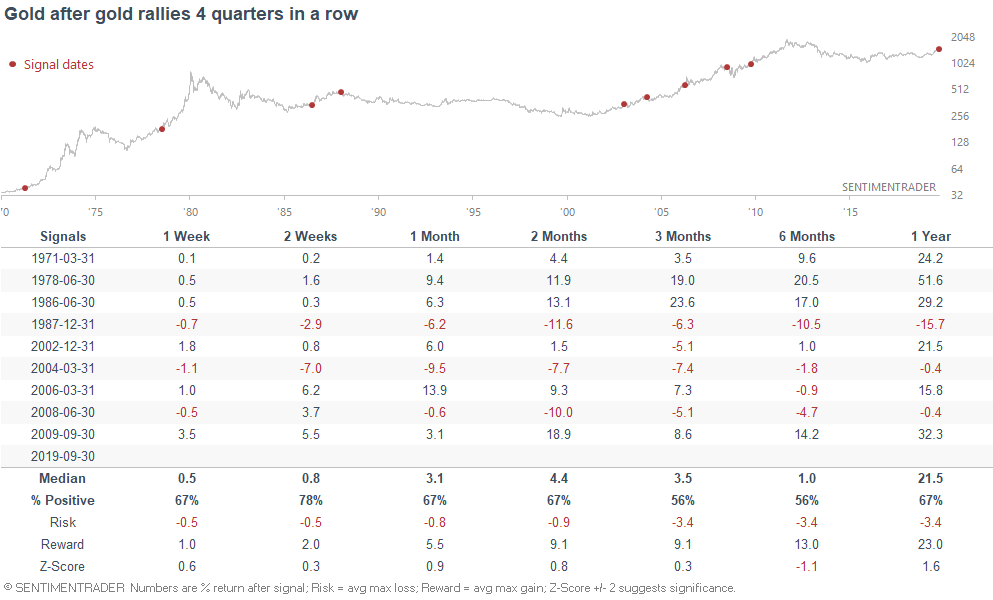 Related Posts:
---
Tagged As:
The post titled Gold hasn't done this for a decade was originally published as on SentimenTrader.com on 2019-10-01.
At SentimenTrader.com, our service is not focused on market timing per se, but rather risk management. That may be a distinction without a difference, but it's how we approach the markets. We study signs that suggest it is time to raise or lower market exposure as a function of risk relative to probable reward. It is all about risk-adjusted expectations given existing evidence. Learn more about our service , research, models and indicators.
Follow us on Twitter for up to the minute analysis of market action.
Follow @sentimentrader