Gold Has Only Done This 4 Other Times
---
---
This is an abridged version of our recent reports and notes. For immediate access with no obligation, sign up for a 30-day free trial now.
Stocks down, bonds up
Heading into the last few sessions of the month, the total return on the S&P 500 was on track for one of its worst in almost 30 years relative to the total return on bonds.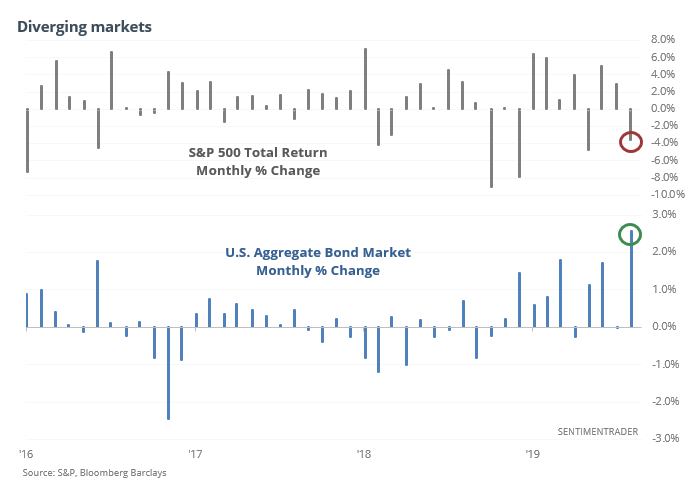 There is some evidence that leads to a rebalancing of asset allocations in the short-term, but longer-term did not have a consistent impact.
Regardless of what happens the next few days, longer-term it didn't seem to have much of an impact. The S&P did tend to rebound in the first couple of weeks of the following month, while bonds underperformed a little bit.
Safe haven flow
ETF traders have fled funds that favor rapid-fire traders and leveraged long positions, while they piled into funds that focus on low volatility, and havens like gold and government bonds.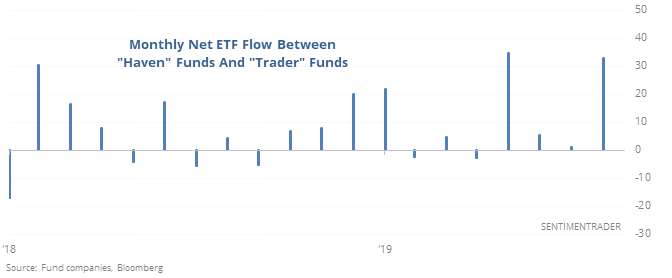 Other times the flow was this extreme, stocks rallied as traders' fears proved to be overblown. There was some further selling after a big surge in haven flows in February 2018, but other than that, not much red in the table of past occurrences.
Big moves
The weekly Relative Strength Index (RSI) for gold has moved above 85. If that holds through the end of the week, it will mark only the 5th such week since 1975. All four of the others saw gold sell off over the next 2-3 months.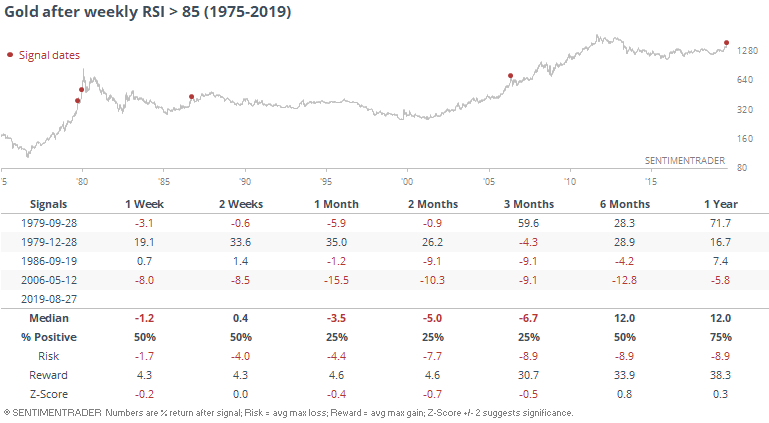 Not much greed
Our proxy of the CNN Fear & Greed model has been low for a month. The 20-day average just crossed below 30, despite the S&P 500 holding above its 200-day average. According to this test, that has led to a rebound over the next month 13 out of 16 times and two of those losses were for less than 1%.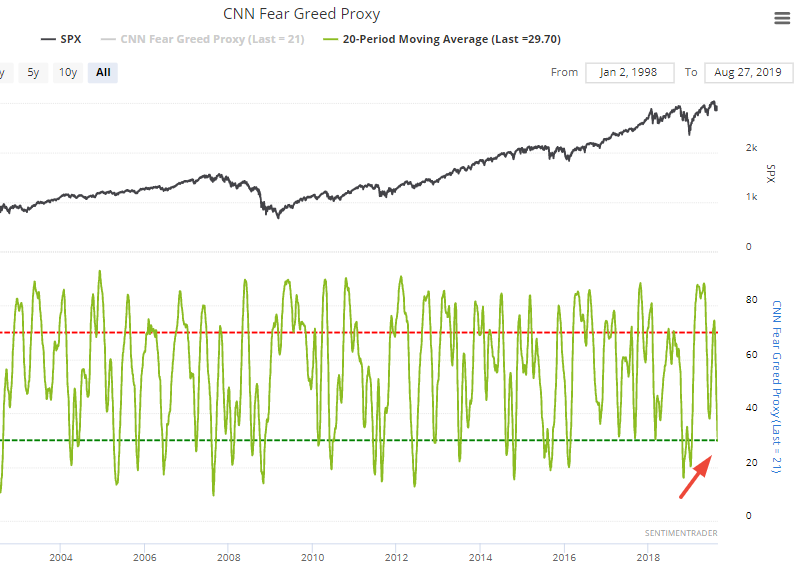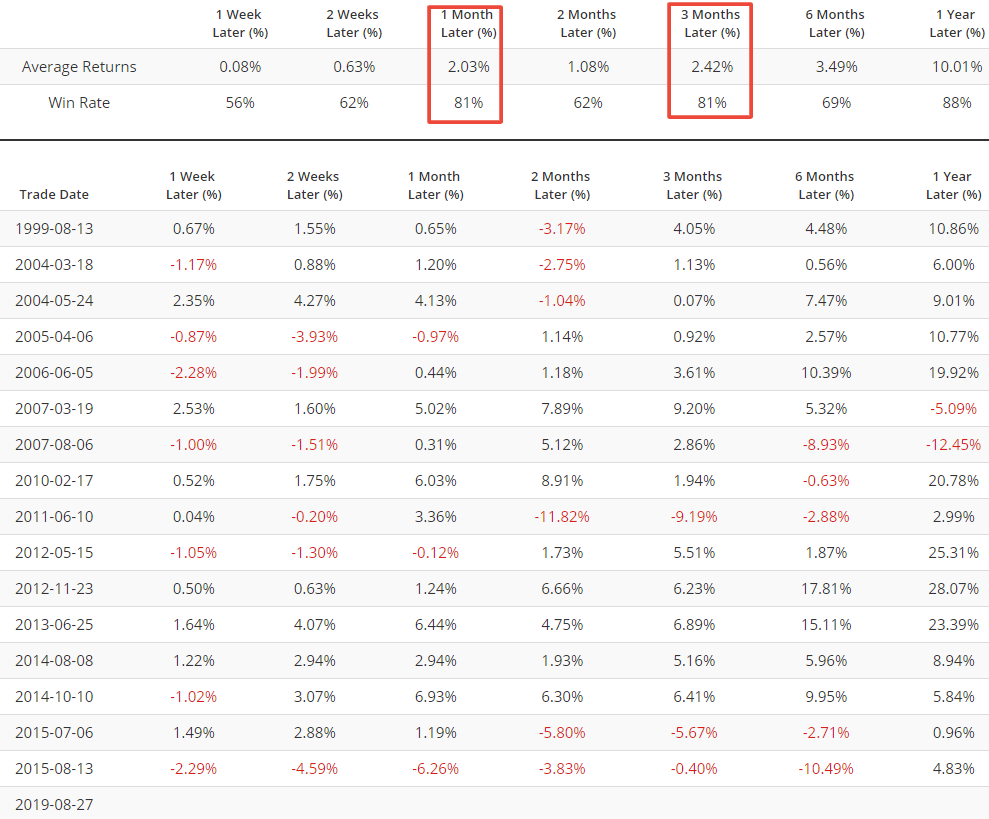 Related Posts:
---
Tagged As:
The post titled Gold Has Only Done This 4 Other Times was originally published as on SentimenTrader.com on 2019-08-29.
At SentimenTrader.com, our service is not focused on market timing per se, but rather risk management. That may be a distinction without a difference, but it's how we approach the markets. We study signs that suggest it is time to raise or lower market exposure as a function of risk relative to probable reward. It is all about risk-adjusted expectations given existing evidence. Learn more about our service , research, models and indicators.
Follow us on Twitter for up to the minute analysis of market action.
Follow @sentimentrader