For the 1st time in months, investors went risk-off in bonds
---
---
For the 1st time in more than 6 months, investors pulled money out of bond mutual funds and ETFs earlier this month.
The flows are just one piece of evidence that sentiment toward the bond market has soured. That can also be seen in our Bond Optimism Index (Optix) which just dipped below 50 for the first time since the spring.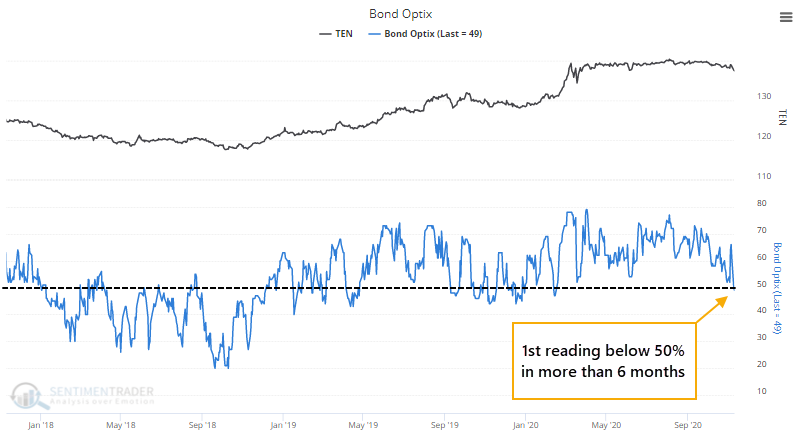 Like most of our Optimism Indexes, a market tends to do better when there is risk-on behavior, which typically just means the Optix is above 50. It's only when optimism gets extremely high that forward returns tend to suffer. For the Bond Optix, the 10-year Treasury note futures contract showed an annualized return when the Optix was above 50 that was 5x the return when it was below 50.
The drop in the Optix below 50 ends a record stretch for the model. It held above that threshold for 187 sessions, exceeding the prior record from 2016.
---
What else is happening
These are topics we explored in our most recent research. For immediate access with no obligation, sign up for a 30-day free trial now.
What happens to 10-year Treasury notes when optimism falls below 50 for the first time in months
And also how the S&P 500 reacted to waning bond optimism
Mom and pop investors showed a spike in optimism this week, but it doesn't mean what knee-jerk contrarians might think
The expansion in breadth across sectors and indexes has been remarkable
---
Stat Box

More than 90% of all small-cap stocks in the U.S. are now in medium- and long-term uptrends, the most since 2016. Going back 25 years, when this many small stocks enjoyed uptrends, the momentum continued, with the Russell 2000 being positive 3 months later after 92% of the signals.
---
Sentiment from other perspectives
We don't necessarily agree with everything posted here - some of our work might directly contradict it - but it's often worth knowing what others are watching.
1. Options traders on bitcoin have never cared less about paying up for downside protection. This chart shows the difference in skews between puts and calls with a 6-month expiration. The lower the green line, the less traders are worried about a big move lower in the coin. They're usually wrong. [Coindesk]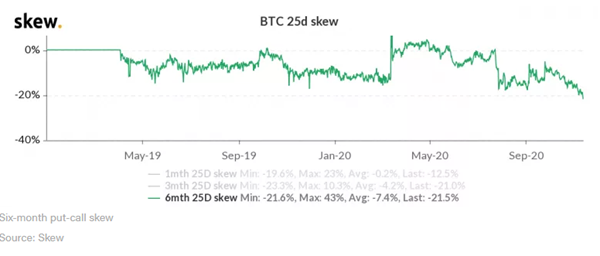 2. They're baaaaaaaack. The IPO market is on track to set records in 2020, thanks in large part to investors' willingness to hand over their money blindly. In some cases, to gents that had already been accused of fraud. And bankruptcies. But at least they're well-known. [WSJ]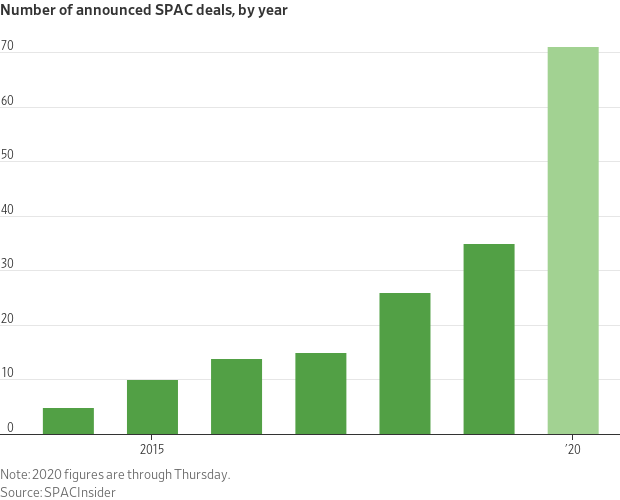 3. Stocks usually gain about 7% from their November low to their December high during years when the U.S. has a presidential election. Or when stocks are up for the year. Or down. Anytime, really, is what we're trying to say. [MarketWatch]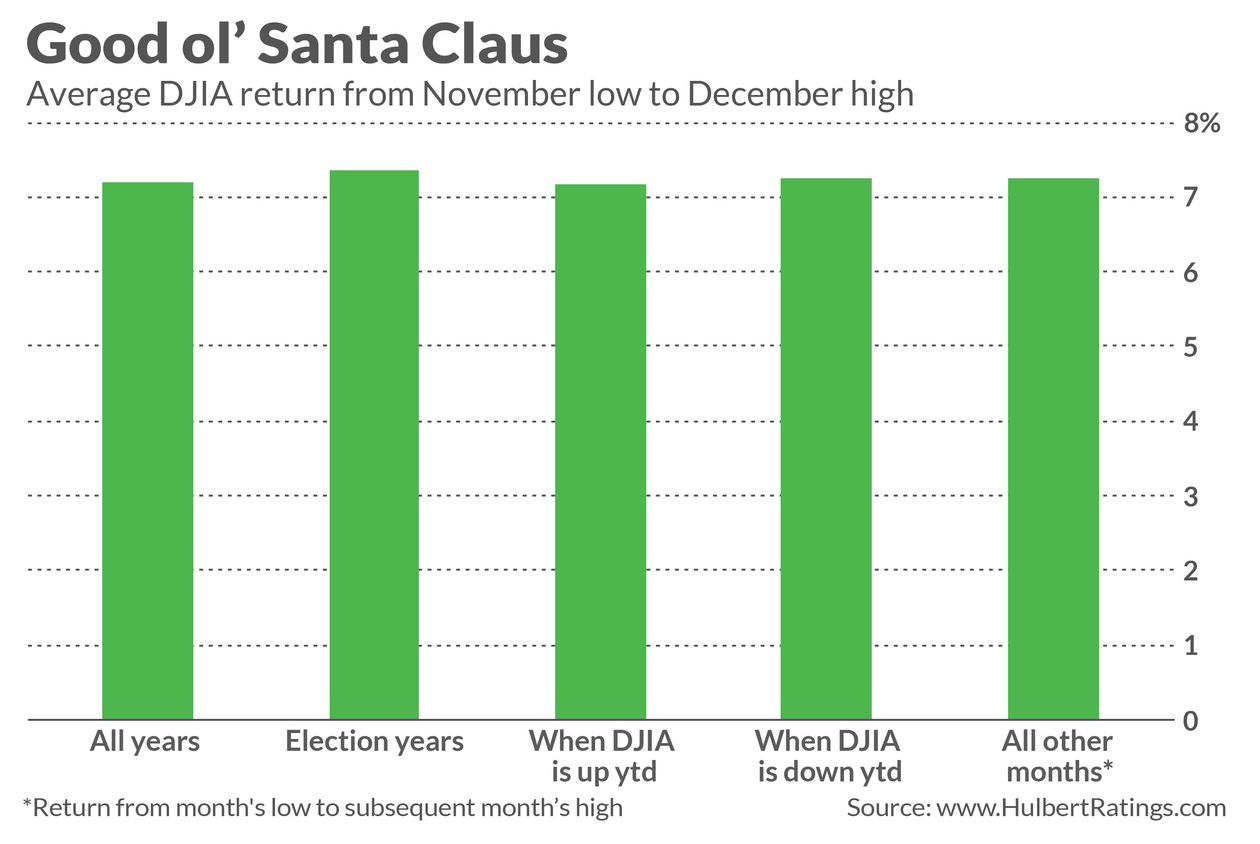 The post titled For the 1st time in months, investors went risk-off in bonds was originally published as on SentimenTrader.com on 2020-11-13.
At SentimenTrader.com, our service is not focused on market timing per se, but rather risk management. That may be a distinction without a difference, but it's how we approach the markets. We study signs that suggest it is time to raise or lower market exposure as a function of risk relative to probable reward. It is all about risk-adjusted expectations given existing evidence. Learn more about our service , research, models and indicators.
Follow us on Twitter for up to the minute analysis of market action.
Follow @sentimentrader