Over the past few months, financials have gotten hit hard. During the past week, fewer than 20% of members in the sector were trading above their 50-day moving averages, a deeply oversold reading, especially during the past 8 years of this bull market.
That weakness has pushed Financials to be the weakest among major sectors.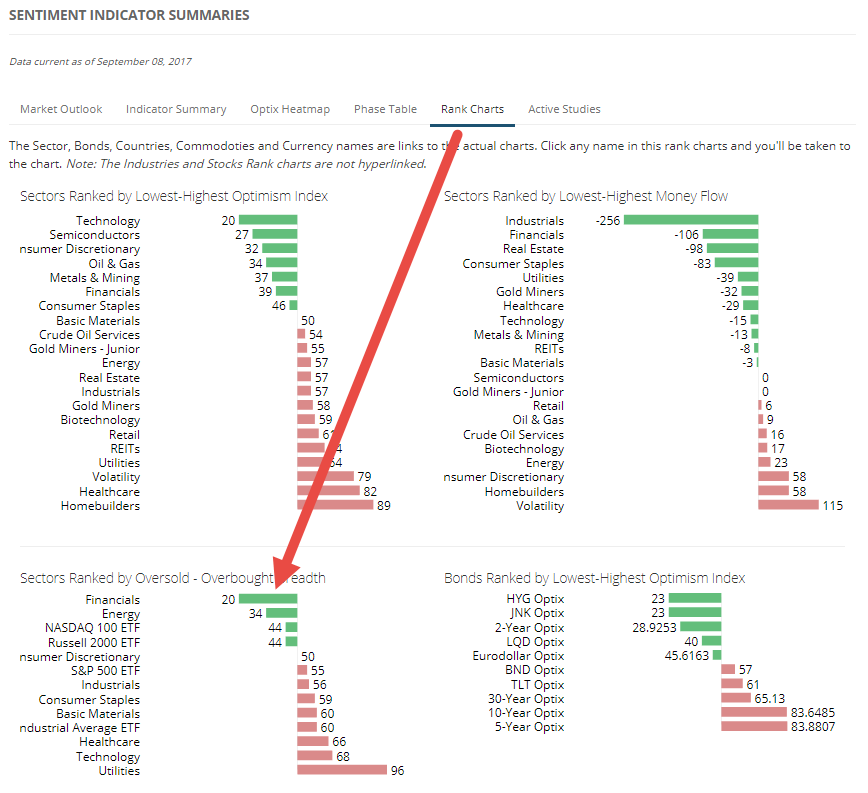 We can see that over the past year, such a reading was seen only one other time, right before the spring rally.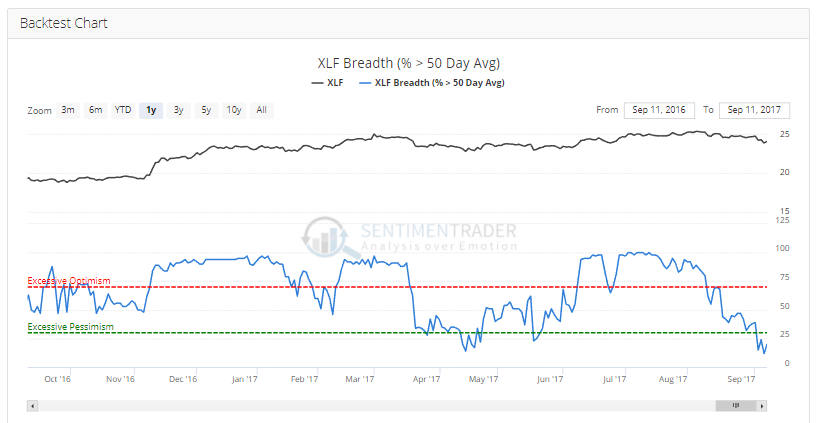 Using the Backtesting Engine, it's apparent that when the sector first emerged from a deeply oversold breadth reading (fewer than 25% of members above their 50-day moving averages), buying interest tended to persist. Two weeks later, Financials added to their gains 80% of the time.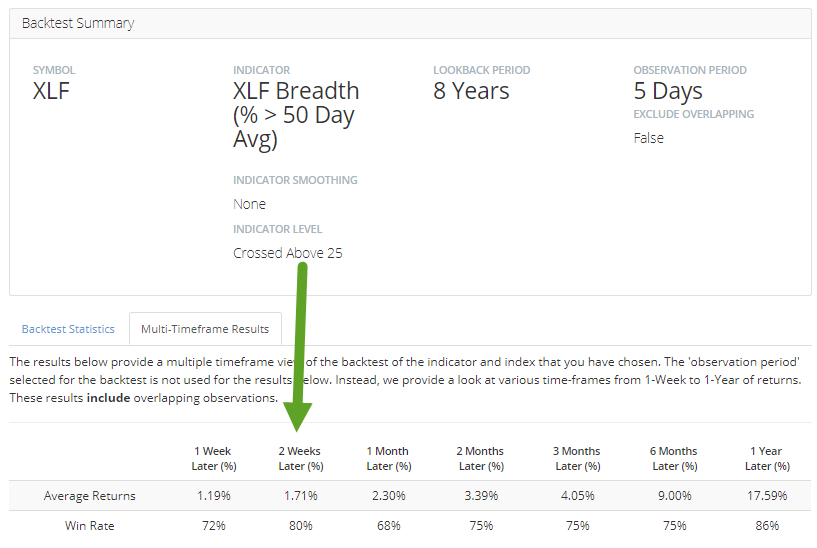 During a bear market, the stocks often see almost immediate selling pressure after emerging out of oversold territory, so that kind of behavior is always something to watch for.
---