Financial stocks break a long streak
---
---
Providing some succor to long-underperforming investors in financials, the sector finally broke out to new highs last week.
Like we've seen market-wide, the sector's move was powered by a pretty good base of stocks. By Friday, nearly 30% of financials tickled new highs, the most in over a year.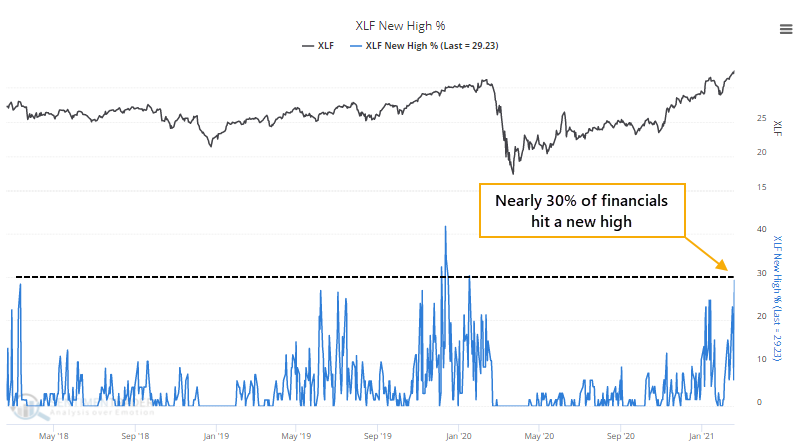 There were no financials sinking to a 52-week low, so the net percentage of stocks at new highs, at nearly 30%, was still the most in over a year. While there have been many days with more stocks hitting new highs, and longer stretches without at least 29% of them doing so, this breakout still ranks among the largest, after one of the longest dry stretches, in 70 years.
Textbooks and theories tell us that this is nothing but a good sign for the sector and the broader market. A close look at the evidence suggests otherwise.
What else we're looking at
Full returns in financials after a jump in 52-week highs
How that translated to the broader stock market
In a post-election year, certain months have done much better than others
For Treasury notes and bonds, February has had a split personality

Stat Box



On Monday, the Nasdaq Composite lost more than 2%, yet more than

8.5%

of securities reached a 52-week high on the Nasdaq exchange. That's the most in history for such a bad day, dating back to 1984.
Sentiment from other perspectives
Social people still like stocks. Sentiment among Twitter users is still heavily optimistic that the stock market can keep plugging away. Source: Callum Thomas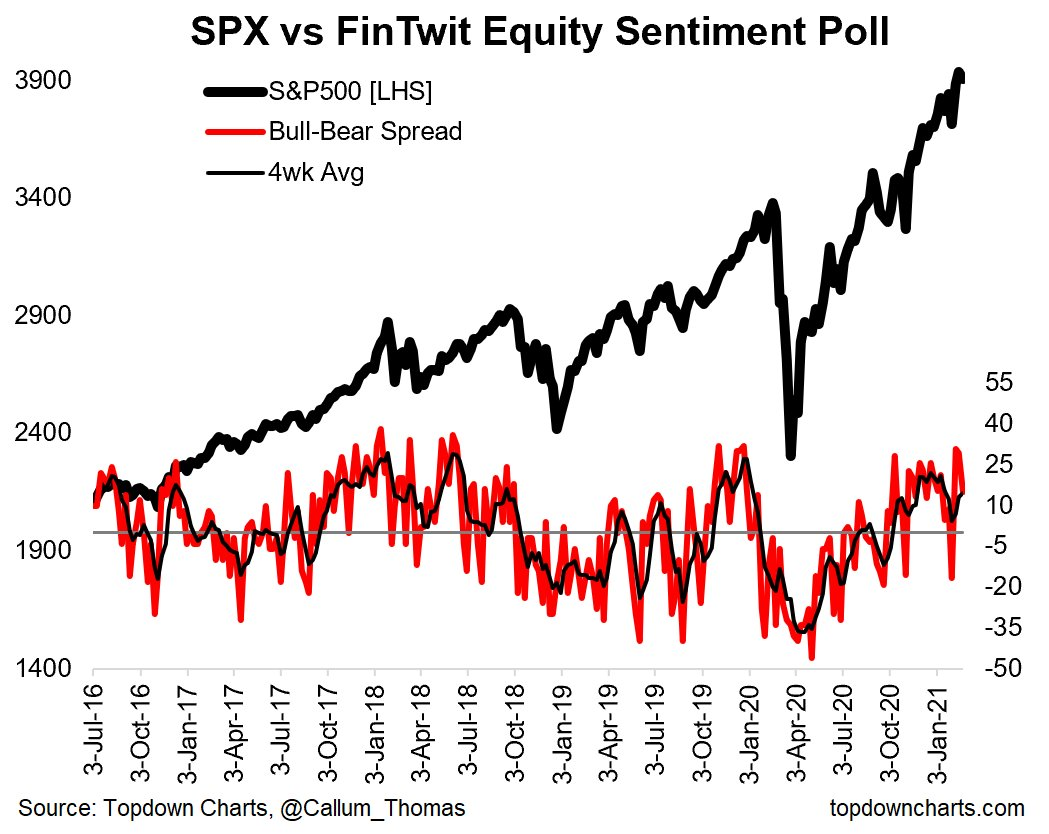 That's why everyone's leaving the safety trade. ETFs that focus on "safe" assets like Treasuries, gold, and low-volatility funds, have seen a record stretch of outflows. Source: Eric Balchunas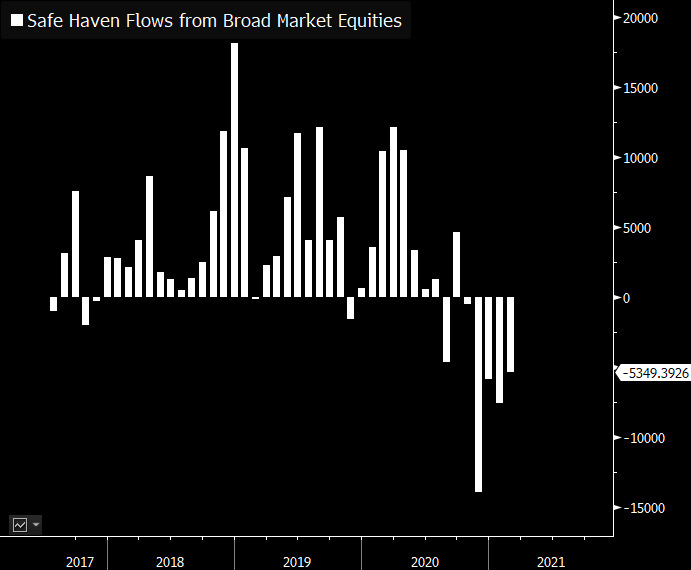 Let's see how long they last. With a several-day plunge in some of the riskiest corners of the market, "buy the dip" is the #4 trending topic amid U.S. Twitter users. Source: Twitter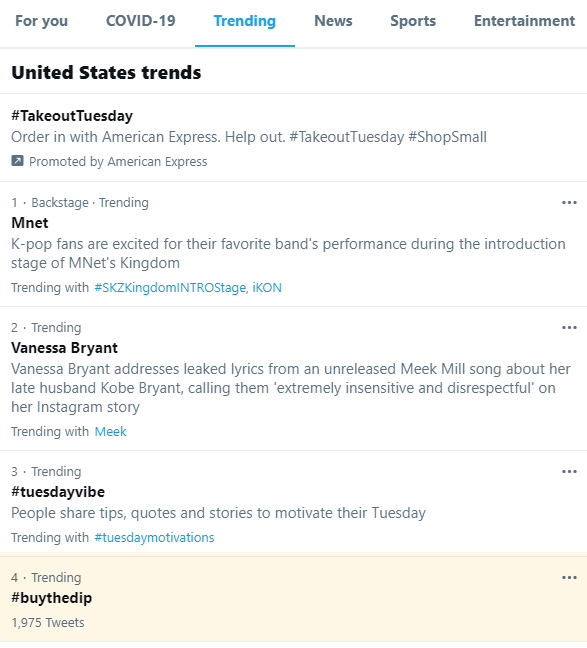 Related Posts:
---
Tagged As:
The post titled Financial stocks break a long streak was originally published as on SentimenTrader.com on 2021-02-23.
At SentimenTrader.com, our service is not focused on market timing per se, but rather risk management. That may be a distinction without a difference, but it's how we approach the markets. We study signs that suggest it is time to raise or lower market exposure as a function of risk relative to probable reward. It is all about risk-adjusted expectations given existing evidence. Learn more about our service , research, models and indicators.
Follow us on Twitter for up to the minute analysis of market action.
Follow @sentimentrader