Energy stocks trying to turn golden
---
---
Earlier this fall, we saw that the energy sector had become the most-hated of all time and firms were cutting workers and dividends, before there were finally some signs of an uptick.
Many of these stocks staged a furious rally then spent recent weeks digesting those gains. Even so, it's been enough of a change in trend that the S&P 500 Energy Sector's 50-day moving average is oh-so-close to crossing above the 200-day average. It would be the first time in more than 2 years.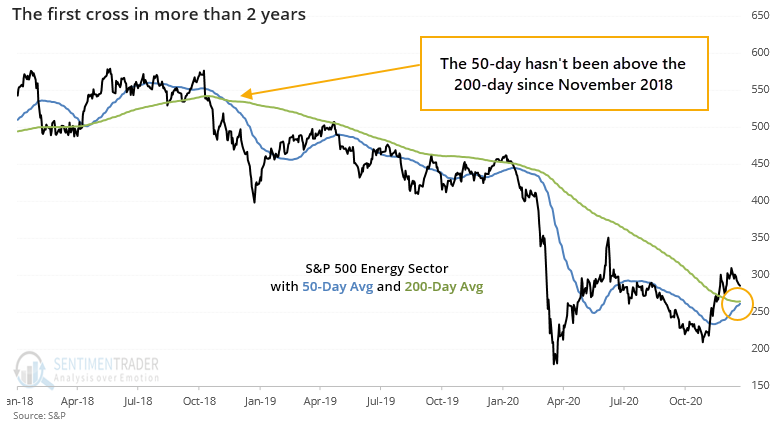 When this finally does cross, it will end the 2nd-longest streak of being in a downtrend since 1926.
When we look at long-term returns after the ends of such long streaks, there were further gains every time during the next 1-2 years, even if it was a volatile path to get there.
---
What else is happening
These are topics we explored in our most recent research. For immediate access with no obligation, sign up for a 30-day free trial now.
Full details on energy's future returns after ending other prolonged declines
Taking a look at lesser extremes to see how robust this pattern was
What happens when the small-cap Russell 2000 hits a new high before year-end
The index is also up for 8 weeks in row
Though it did carve out a questionable pattern on Wednesday
The options market is still going crazy
An ag market just enjoyed its best run in years
---
Stat Box

The Russell 2000 closed at a new high with a week left in the year, which it's only done twice before, in 2004 and 2013. Both saw minor gains over the next few days, then losses during the next month.
---
Sentiment from other perspectives
We don't necessarily agree with everything posted here - some of our work might directly contradict it - but it's often worth knowing what others are watching.
1. At times of minimum risk aversion, investors will buy into stories. Stories like those told by the ARK family of funds, a master at using buzzwords ("ARK believes innovation is key to growth. We aim to capture long-term growth and capital appreciation created by disruptive innovation."). And investors cannot get enough, with trading activity a jaw-dropping levels. [Eric Balchunas]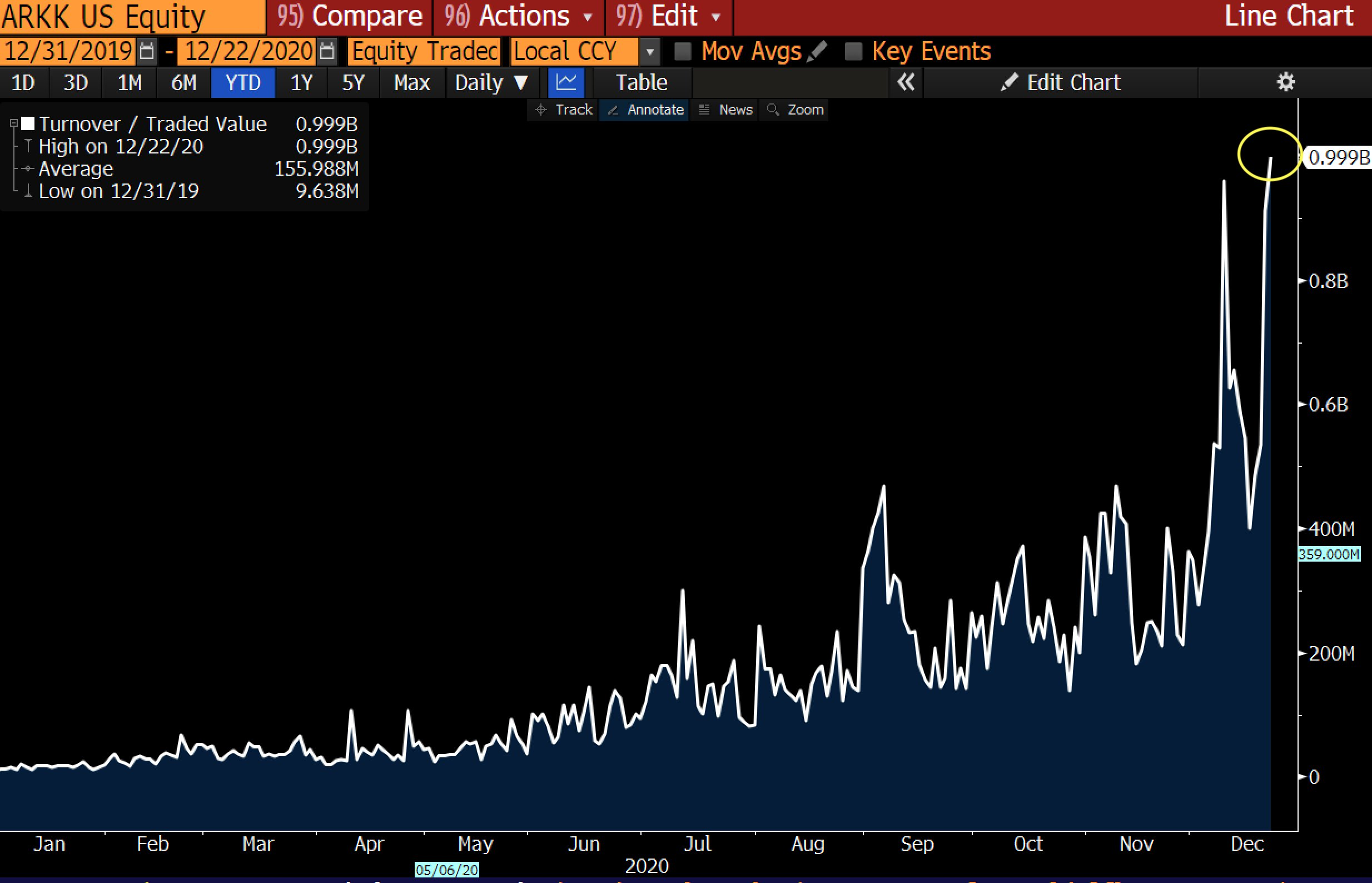 2. That's driven the ARKK fund's assets to tremendous heights. [Holger Zschaepitz]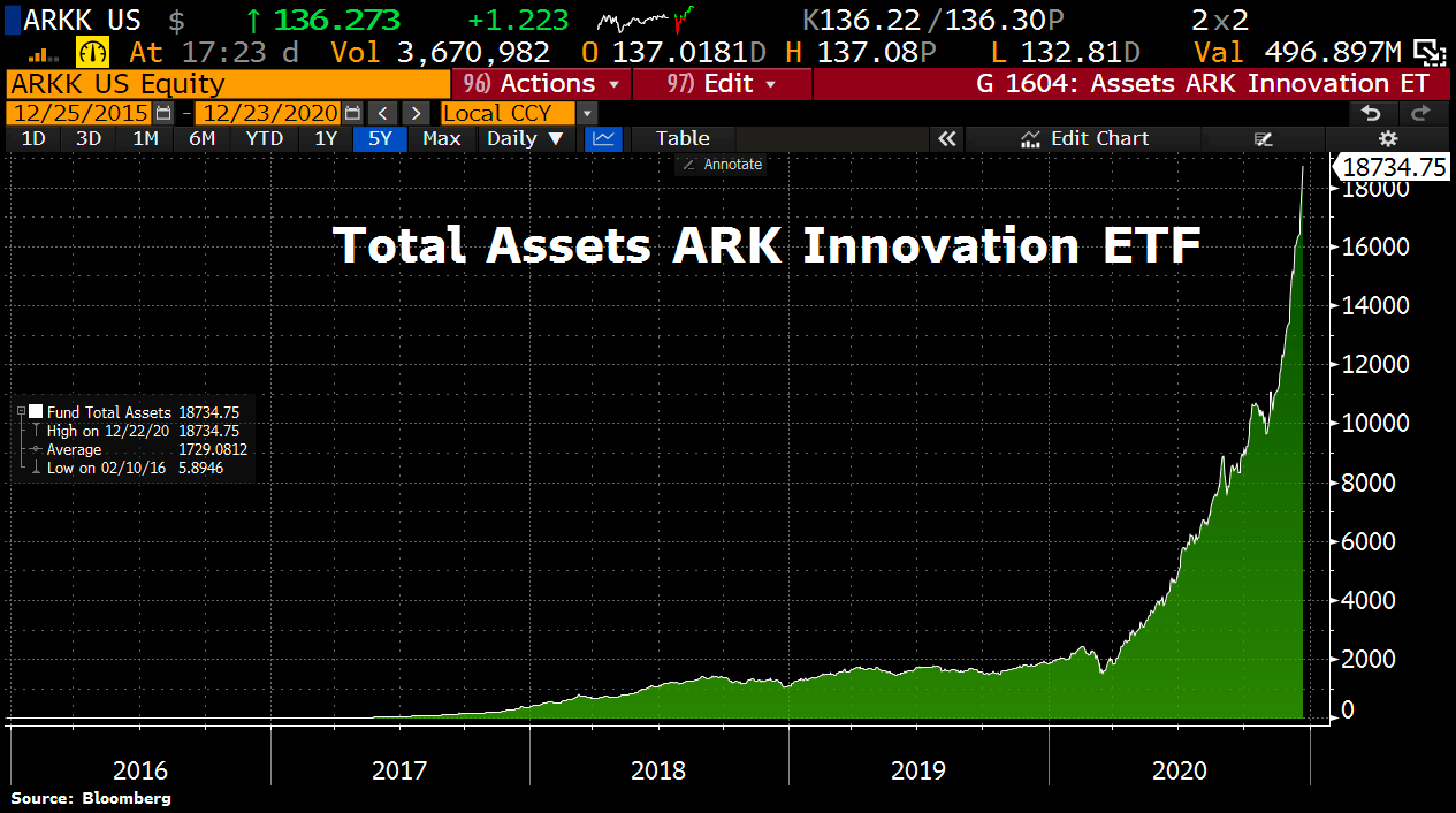 3. The rush into the funds are so mad that the company is now ranking among the largest in the industry. [Nate Geraci]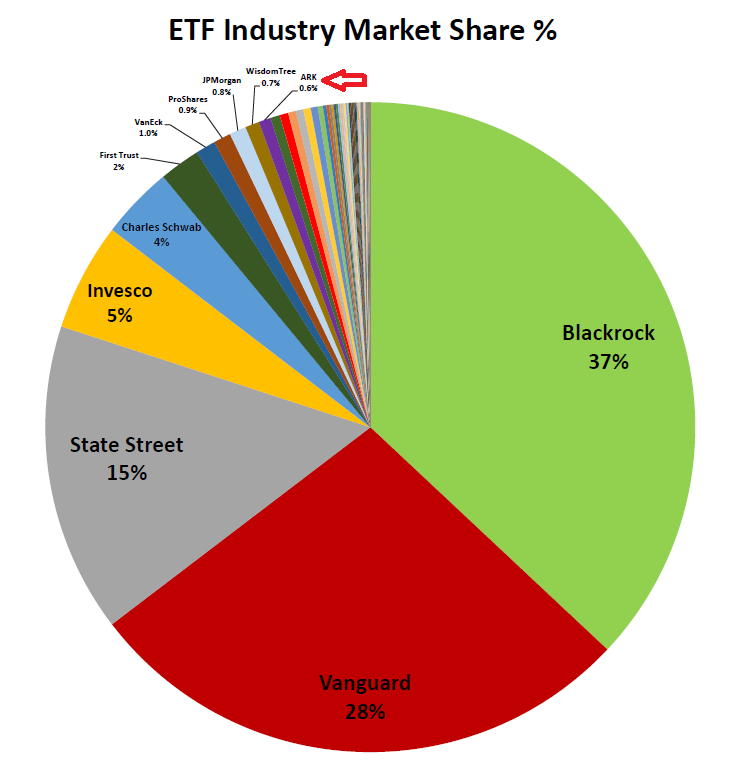 Related Posts:
---
Tagged As:
The post titled Energy stocks trying to turn golden was originally published as on SentimenTrader.com on 2020-12-24.
At SentimenTrader.com, our service is not focused on market timing per se, but rather risk management. That may be a distinction without a difference, but it's how we approach the markets. We study signs that suggest it is time to raise or lower market exposure as a function of risk relative to probable reward. It is all about risk-adjusted expectations given existing evidence. Learn more about our service , research, models and indicators.
Follow us on Twitter for up to the minute analysis of market action.
Follow @sentimentrader