Energy Stocks Are Enjoying "Negative Panic"
---
---
Like we saw with the Hang Seng and Industrials, Energy stocks have seen something of a panic. But unlike the other two, these stocks have also seen a quick about-face.
Using the same concept as the other two, and computing a composite breadth measure that aggregates nine different breadth metrics to detect hints of panic, Energy stocks suffered a panic spike in mid-August. But within a 30-day window, the panic completely reversed and went into negative territory. It's been relatively rare to see "negative panic" in recent years.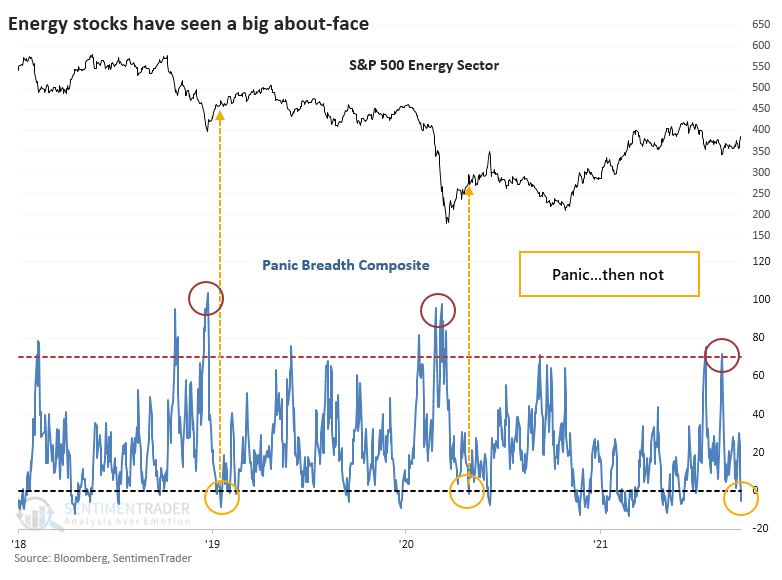 There have been two recent times when the Panic Breadth Composite reversed from above 70% to below zero within 30 days, in January 2019 and April 2020. Volatility was extremely high following the initial pandemic rebound but the sector did work higher both times for a couple of months before giving back those gains.

---
What else we're looking at
Looking at future returns after 30 years of reversals in panic-level breadth
What big selloffs in Treasuries have meant for that market and other assets
The energy complex is facing a stiff seasonal headwind
---
Stat box



For only the 2nd time in the past 5 years, 100% of gold mining stocks have been in correction territory for 10 consecutive trading sessions.
---
Etcetera
Un-phased. For the first time in a long while, our Phase Table shows that there are more markets showing extreme optimism (Phase 1) than extreme optimism (Phase 3).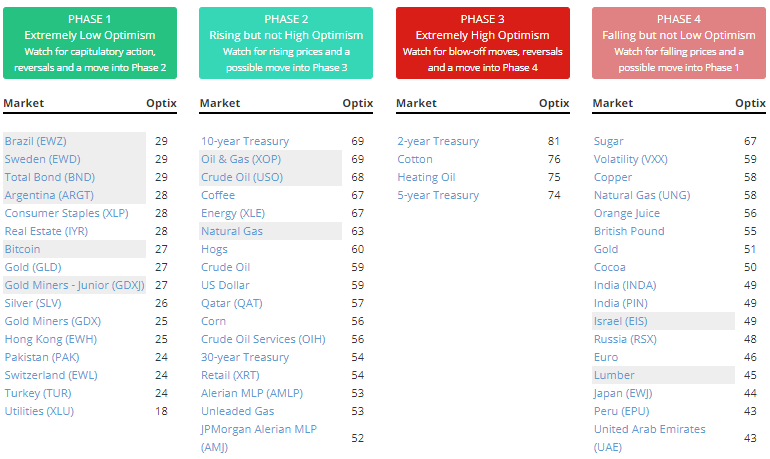 Energy enthusiasm. Among major sector ETFs, Energy is enjoying the best internal breadth and the highest money flow.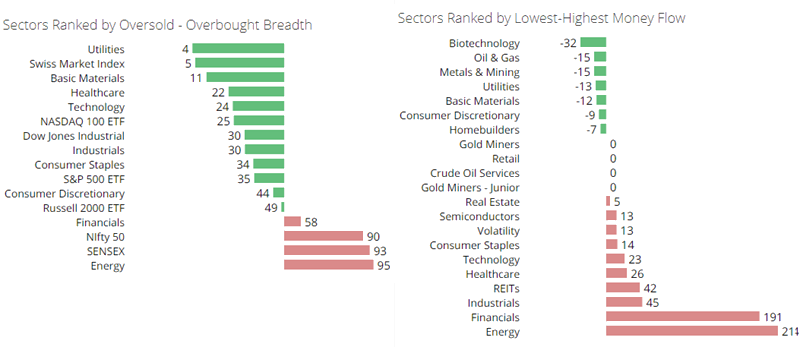 Unstable staples. Social media users were 4 times more likely to post a bearish message about Consumer Staples than a bullish one, tied for the highest ratio in over a year.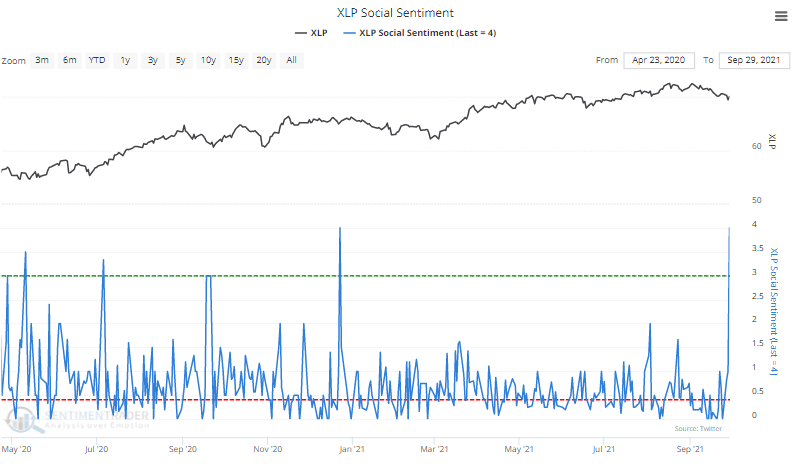 Related Posts:
---
Tagged As:
The post titled Energy Stocks Are Enjoying "Negative Panic" was originally published as on SentimenTrader.com on 2021-09-30.
At SentimenTrader.com, our service is not focused on market timing per se, but rather risk management. That may be a distinction without a difference, but it's how we approach the markets. We study signs that suggest it is time to raise or lower market exposure as a function of risk relative to probable reward. It is all about risk-adjusted expectations given existing evidence. Learn more about our service , research, models and indicators.
Follow us on Twitter for up to the minute analysis of market action.
Follow @sentimentrader