Energy is the worst sector, ever
---
---
Energy has been one of the most consistently losing sectors out of any sector since 1928. It's also suffered one of the largest drawdowns. Looking at each sector's maximum loss from its latest multi-year peak can be instructive, but it's better to look at it relative to the drawdown of the broader S&P 500 index.
Below, we can see two sectors' maximum decline from a 3-year high, minus the drawdown in the S&P 500 index. So, it shows losses that investors suffered beyond what they would have been exposed to in the broader market.

Going back to 1928, it has been unusual to see any sector, at any point, to lose 35% more from a high than did the broader market.
The current drawdown in energy is now about 60% more than the S&P's, by far the worst of any sector in history. It exceeds the relative losses in tech after the internet bubble burst and devastation in financials following the Great Financial Crisis.
---
What else is happening
These are topics we explored in our most recent research. For immediate access with no obligation, sign up for a 30-day free trial now.
All sectors' drawdowns relative to the S&P 500 going back to 1928
Zoomed-in charts for each sector that reached a certain threshold, and their future relative performance
What happens after the S&P 500 becomes oversold for the 1st time in months
More than 10% of S&P 500 stocks are also hitting oversold levels
Gold is probably facing its first negative quarter in a year
---
Stat Box

The Relative Strength Index (RSI) is a popular tool among technical analysts. It computes a stock or index's momentum of price gains or losses over (usually) a 14-day time span. A 9-day span is also popular. There are different ways of interpreting it, with a common one being that a reading over 70 suggests a market is overbought, and a reading below 30 is oversold. For the S&P 500, its RSI just fell below 30 for the 1st time in more than 6 months. This has happened 22 times since 1928, and over the next 3 months, the S&P never showed a loss greater than -2%.
---
Sentiment from other perspectives
We don't necessarily agree with everything posted here - some of our work might directly contradict it - but it's often worth knowing what others are watching.
1. With an uptick in GDP, stocks' value versus the economy ticked down but is still at a historic high - Bianco Research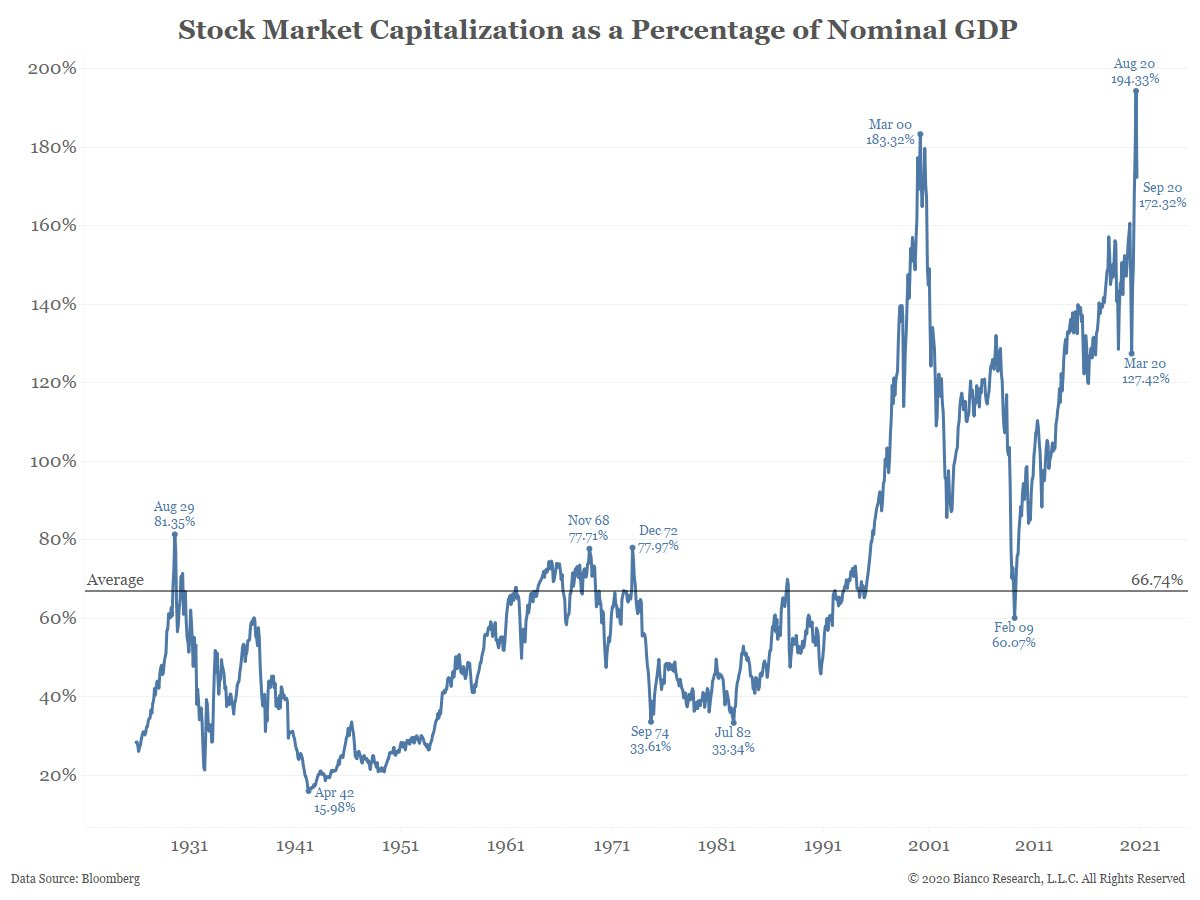 2. Junk bond traders are hightailing it out of their main fund, HYG - Bloomberg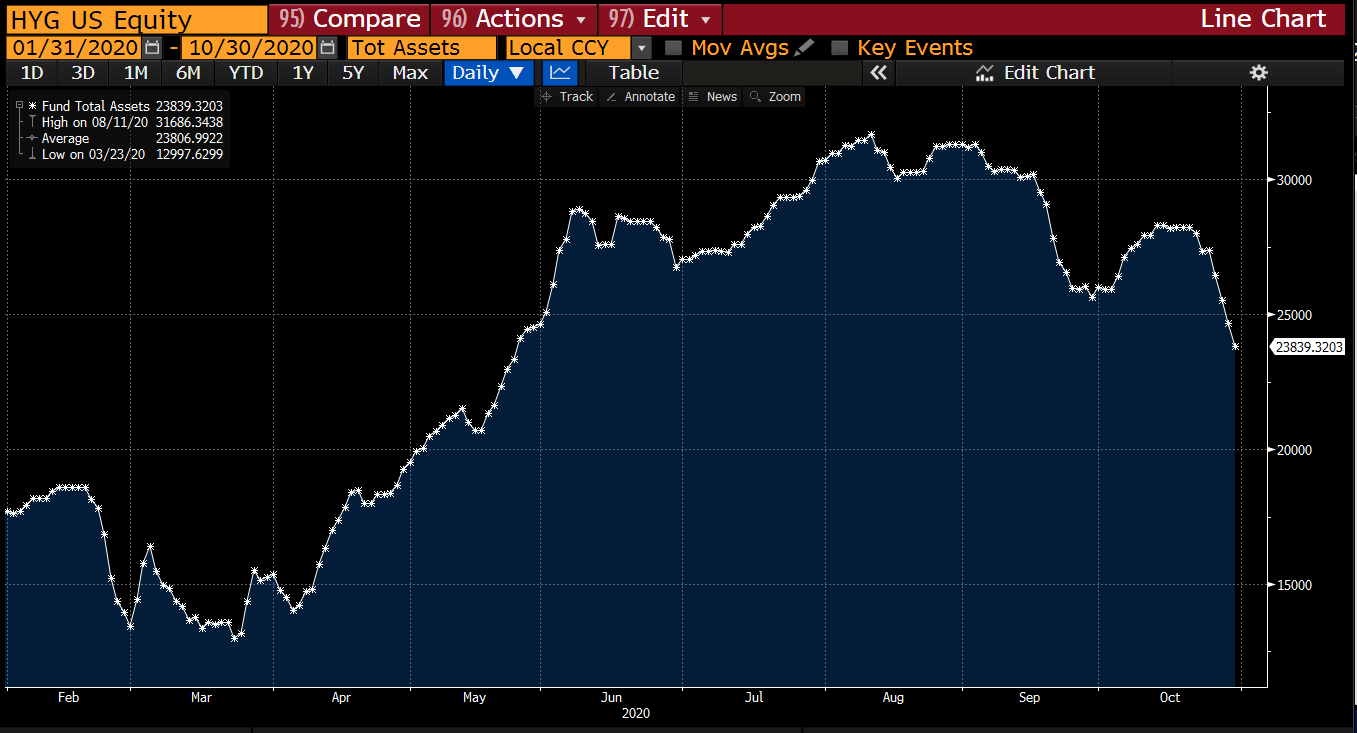 3. Newsletter writers have been pretty, pretty optimistic - Helene Meisler via Realmoney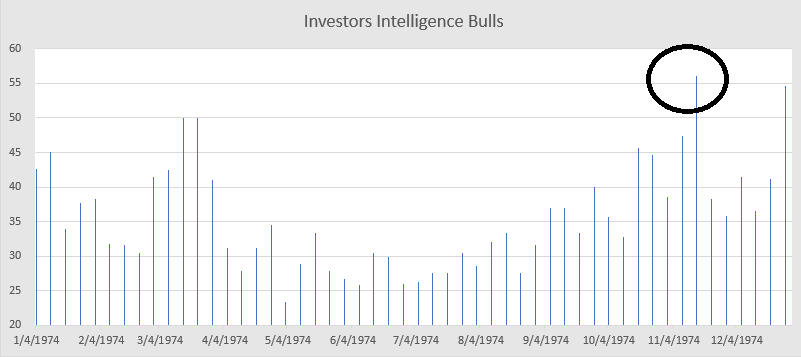 ---
Investors are confident and volatility is returning. In the video below, Brad Lamensdorf of Active Alts shows why investors may want to freshen up their portfolios for the coming months.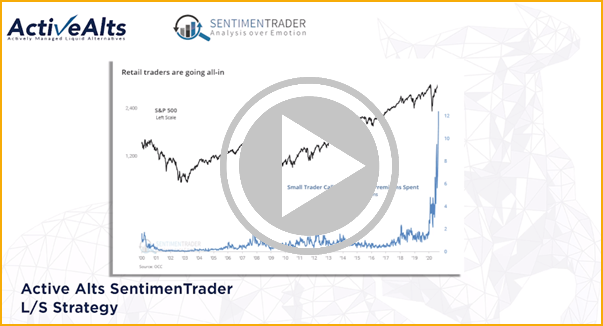 Related Posts:
---
Tagged As:
The post titled Energy is the worst sector, ever was originally published as on SentimenTrader.com on 2020-10-30.
At SentimenTrader.com, our service is not focused on market timing per se, but rather risk management. That may be a distinction without a difference, but it's how we approach the markets. We study signs that suggest it is time to raise or lower market exposure as a function of risk relative to probable reward. It is all about risk-adjusted expectations given existing evidence. Learn more about our service , research, models and indicators.
Follow us on Twitter for up to the minute analysis of market action.
Follow @sentimentrader