Copper has rarely done this in the past 60 years
---
---
From Dean...
When I turned my quote machine on Thursday morning, it was awash in a sea of flickering red flashes. As I frantically scrolled through page after page searching for something with a green tick, I was relieved to find Dr. Copper up more than 2% and registering a new 52-week high. I immediately went to work to see if I could find an information edge in what many call the commodity with a "Ph.D. in economics."
The rolling return chart is one of my absolute favorite tools for analyzing the big picture of any security. I like to start with the 1-year and zoom out in one-year increments until I reach the five-year. With the 2%+ gain in copper futures on Thursday, the 1-year rolling return crossed above 49%.
There is nothing special about this value. It's just what I noticed on Thursday.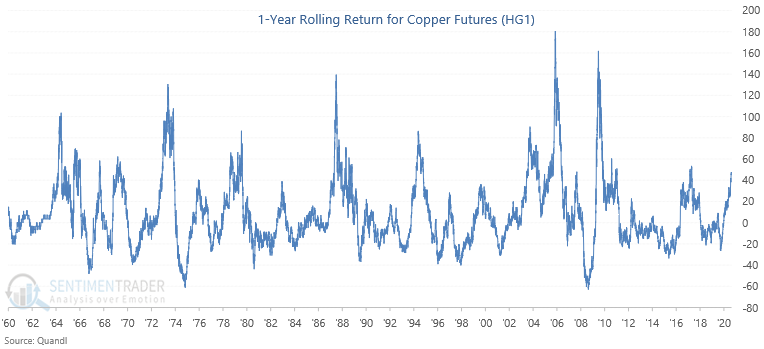 Looking at detailed forward returns for 11 markets and sectors, the economic message from the surge in copper appears to be following the typical post-recovery script, with copper itself having the best tendency to continue higher in the months ahead.
What else we're looking at
Detailed returns for all 11 markets and sectors following a surge in copper
With all the retail call buying, Gamma Exposure is once again at an extreme level
There has been a historic leap in leverage
Breadth among gold mining stocks seems to be at a make-or-break level
The Stock/Bond Ratio is at an extreme level just as seasonality for both assets hits an interesting point

Stat Box



The jump in copper has preceded a positive 6-month return for semiconductor stocks

91%

of the time since 1964, with an average gain of more than 19%.
Sentiment from other perspectives
Small stocks are bigly expensive. Thanks to their historic rise in recent months, the valuation of small-cap stocks exceeds other factors and sectors by a factor of 2. Source: Wall Street Journal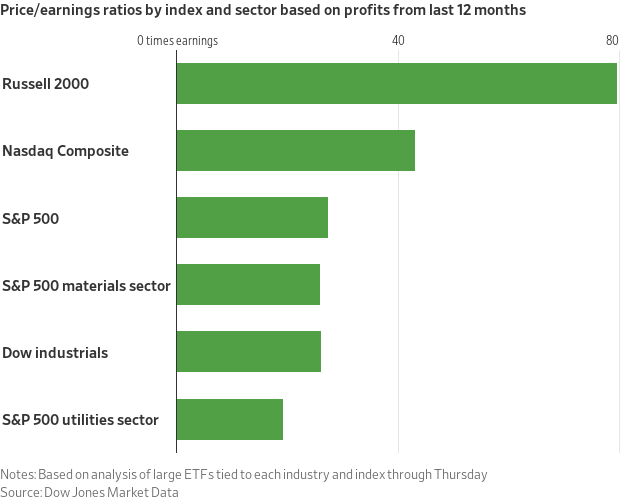 Oil is getting expensive, too. Traders keep pushing energy commodities higher, so much so that the 14-day Relative Strength Index on crude oil just registered its highest reading in 30 years. Source: Bloomberg TV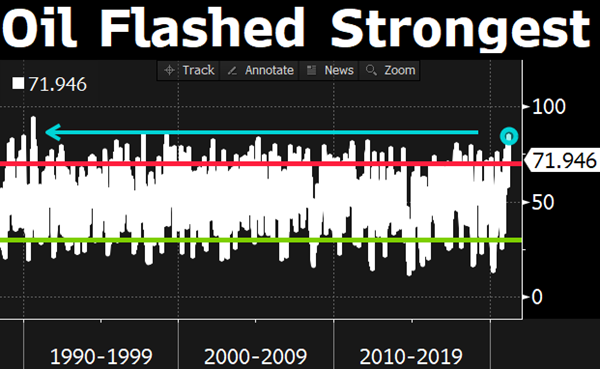 That's helping push commodity indexes higher. The Bloomberg Commodity Index just had one of its best days ever, on top of a string of good days, as sentiment toward commodities swing from "they're the worst asset class in history" to "we're entering a new commodity supercycle." LOL, people never change. Source: Bloomberg TV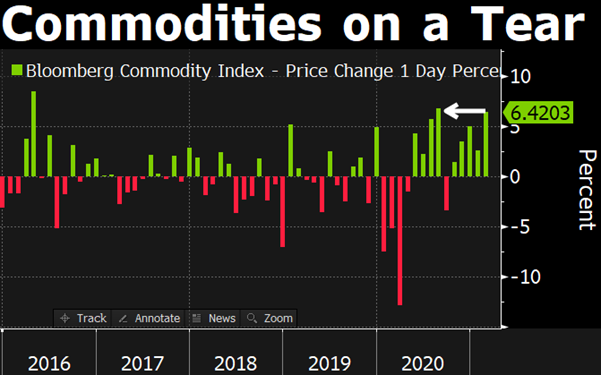 Related Posts:
---
Tagged As:
The post titled Copper has rarely done this in the past 60 years was originally published as on SentimenTrader.com on 2021-02-22.
At SentimenTrader.com, our service is not focused on market timing per se, but rather risk management. That may be a distinction without a difference, but it's how we approach the markets. We study signs that suggest it is time to raise or lower market exposure as a function of risk relative to probable reward. It is all about risk-adjusted expectations given existing evidence. Learn more about our service , research, models and indicators.
Follow us on Twitter for up to the minute analysis of market action.
Follow @sentimentrader