Big stocks continue to power the Nasdaq higher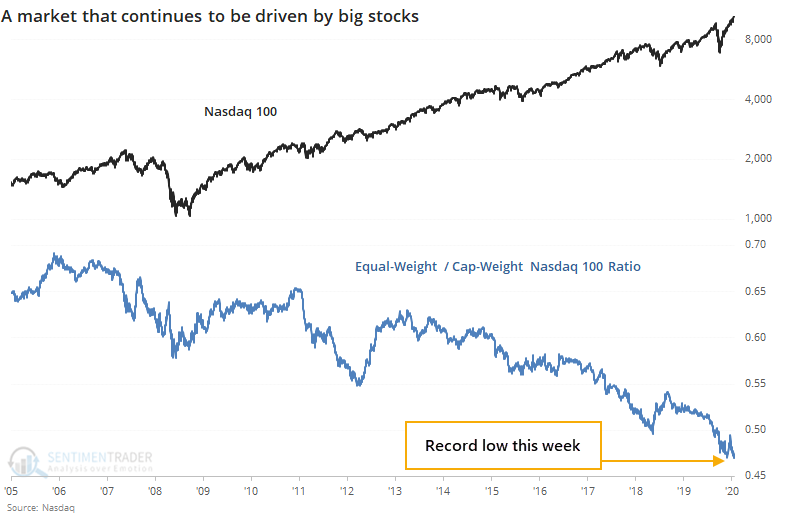 The major indexes continue to be driven by big stocks. That's not a new insight, but it's also not changing.
Yet again this week, the Nasdaq 100 (NDX) has hit new highs. The NDX is a modified capitalization-weighted index, so the largest stocks can drive returns in the index, up to a point.
While it doesn't have much history, there is also a version of the NDX that weights each of the stocks equally. While the NDX we all watch has been hitting new highs, the equal-weight version of the index has been doing okay, too. It's just not doing as well, and it has declined to a new low relative to the cap-weighted version.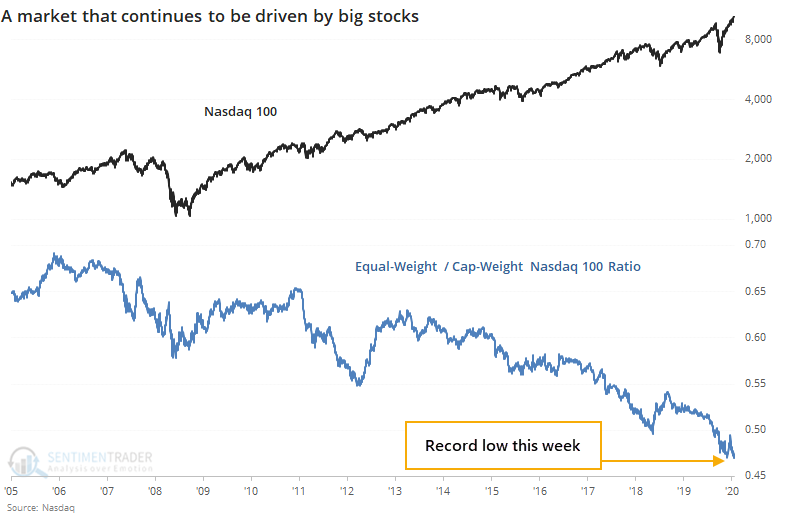 For the main NDX, this has been a mixed sign, though with below-average returns over the medium-term. The risk/reward was poor across all time frames. The table below shows every time the NDX closed at a 52-week high and the ratio of the equal-weight to cap-weight versions of the index closed at a 52-week low.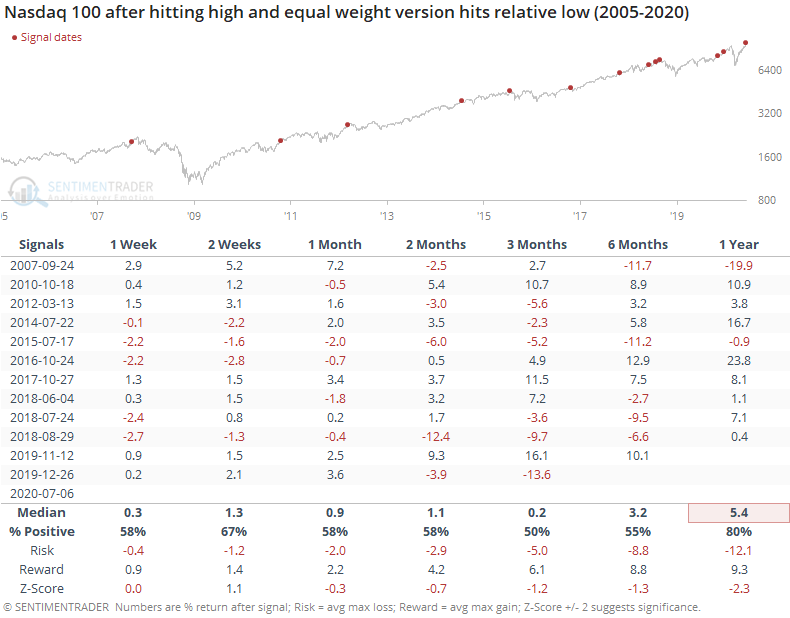 The rise of big stocks has been almost incessant over the past 15 years, so the ratio of the equal-weight to cap-weight index never really had much of a consistent chance to outperform even after big divergences like this.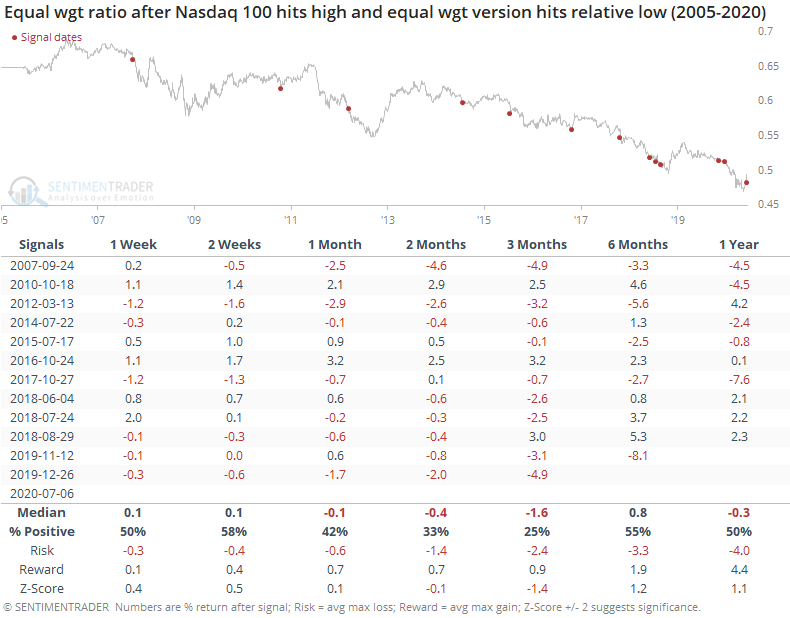 It wasn't a great sign for the broader market, either, with poor returns in the S&P 500 over the next three months in particular. It wasn't terribly consistent, though, and the failed warnings led to large gains.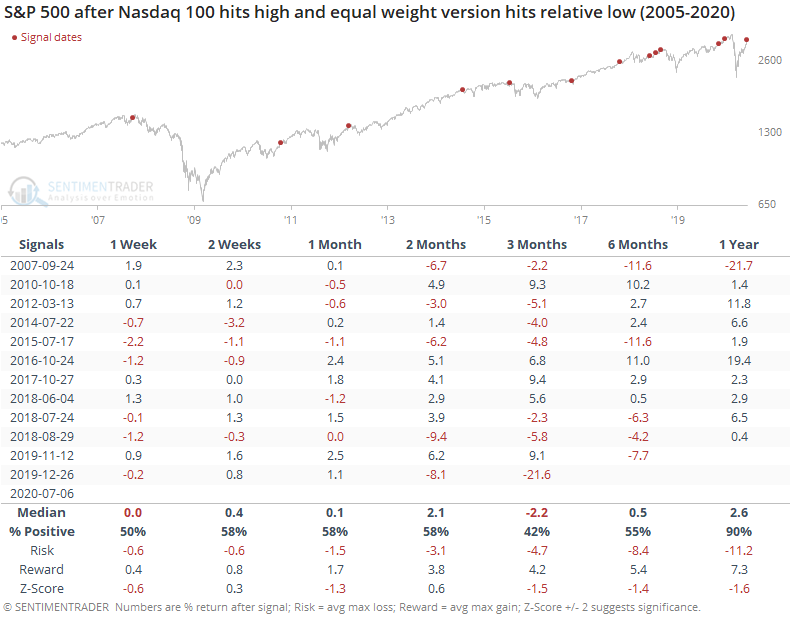 The equal-weight version of the S&P 500 index is also closing in on its lows but hasn't quite made it there. We'll revisit if that happens in the days ahead. When we've looked at divergences like this in the past, between equal-weight and cap-weight versions of an index, it hasn't been a major warning, just a minor headwind, and typically it has not been a consistent reason to expect the big stocks to stop outperforming.