A Sentiment Reversal in SPY
---
---
Last week, traders become pessimistic about prospects for the world's most important ETF. Then, suddenly, they calmed down.
Early in the week, our Optimism Index (Optix) for the S&P 500 ETF fell to a pessimistic level below 10%. The Optix Index then normalized, surging above 50% in only a few sessions.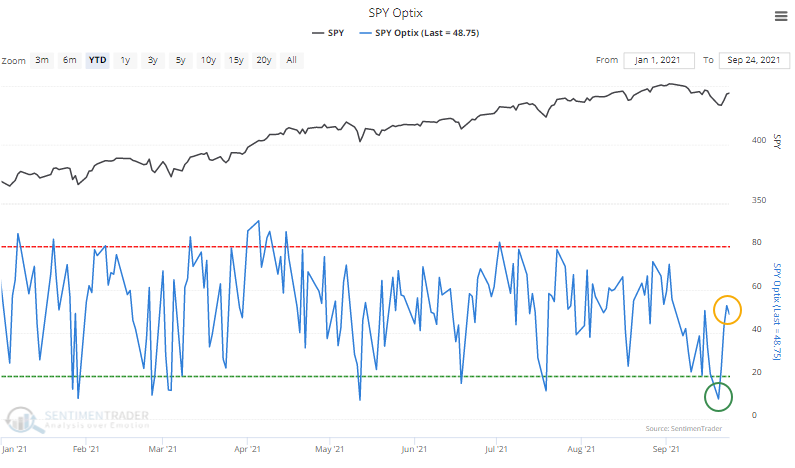 Dean conducted a study to identify the outlook for the S&P 500 ETF when the Optix Index falls below ten and subsequently increases above fifty in three trading sessions or fewer.
The results look good on an intermediate to long-term basis with several notable z-scores. As is the case with most mean reversion signals, the short-term performance can reflect choppy conditions associated with a bottoming process. And bear markets are unkind to short-term reversals.
Now, let's add a trend filter to find signals similar to last week. We'll include a condition that requires the SPY ETF to be trading above its respective 200-day moving average at the time of the sentiment reversal.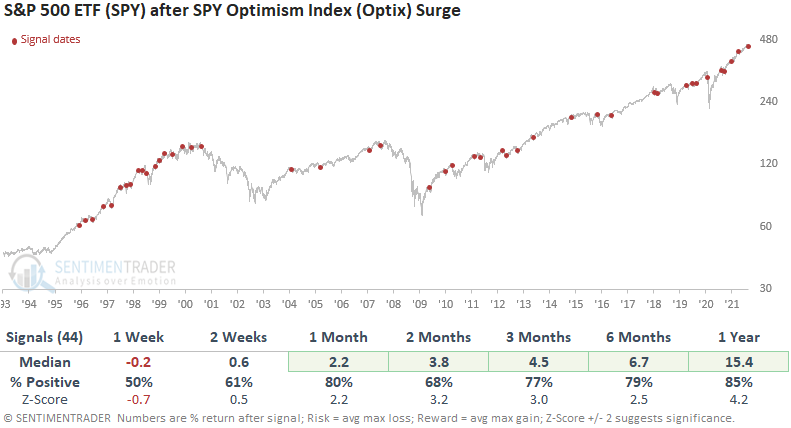 Except for the first two weeks, the results look excellent, with several notable z-scores. Context is always important.

---
What else we're looking at
Full returns in SPY after short-term sentiment reversals
A look at forward returns in China tech stock Tencent after a surge in corporate share buybacks
---
Stat box



According to Lipper, last week, investors pulled $6.7 billion from equity funds. That ended several weeks of inflows and was the largest single-week outflow since mid-July. It was the 4th-largest outflow of the year.
---
Etcetera
Hong Kong correction. A 10-day average of the Optimism Index for the Hang Seng has dropped to its lowest level since the pandemic crash. It's nearing one of the lowest levels of the past 3 years.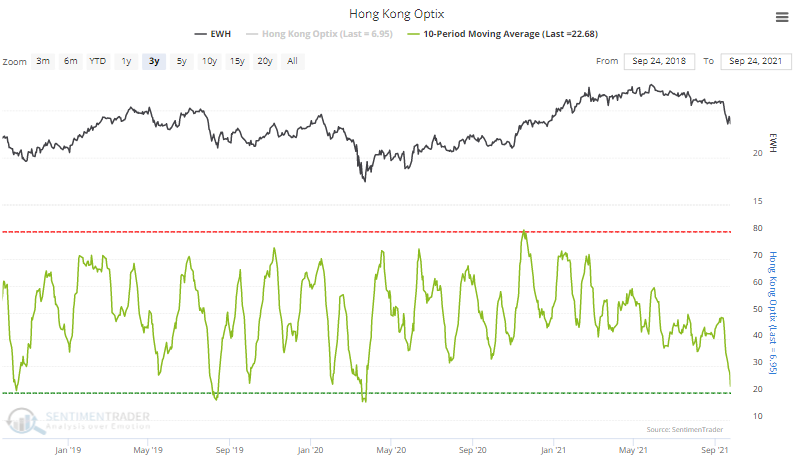 Lights out. The McClellan Oscillator, a sign of internal breadth momentum, has plunged for utility stocks. It's trying to recover from a reading below -150, the 2nd-lowest reading in the past 3 years.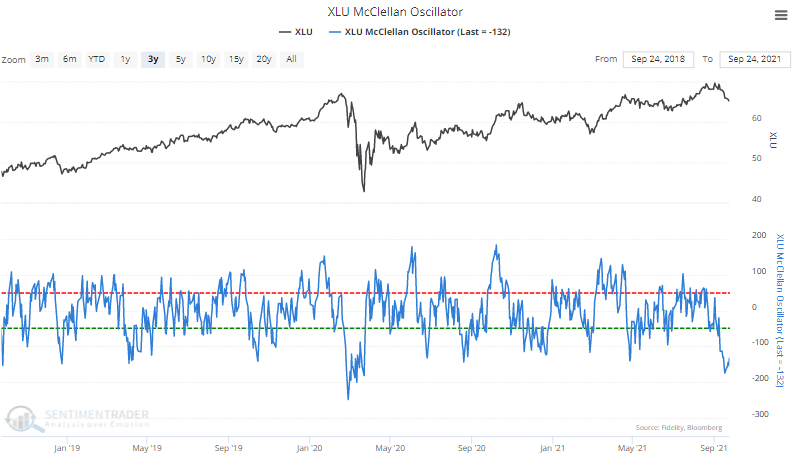 Is anyone optimistic? Our Optimism Index Geo-Map shows that pessimism is prevalent around the world. The only place with a hint of optimistic investors? Nigeria.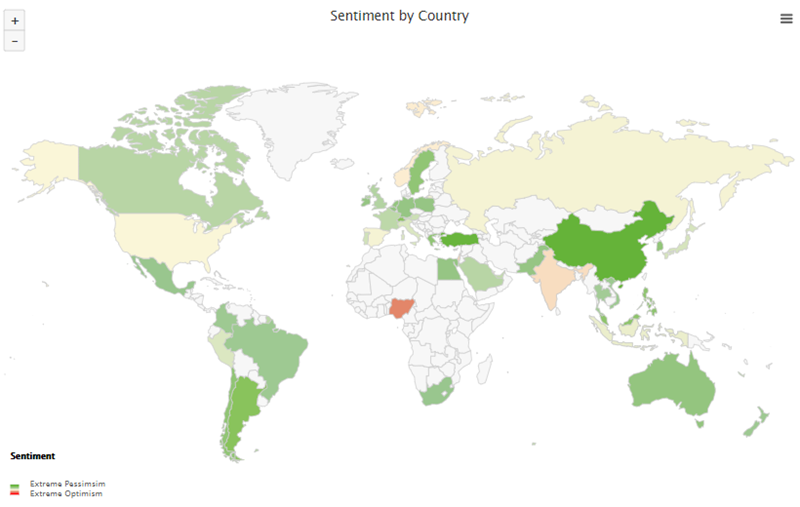 The post titled A Sentiment Reversal in SPY was originally published as on SentimenTrader.com on 2021-09-27.
At SentimenTrader.com, our service is not focused on market timing per se, but rather risk management. That may be a distinction without a difference, but it's how we approach the markets. We study signs that suggest it is time to raise or lower market exposure as a function of risk relative to probable reward. It is all about risk-adjusted expectations given existing evidence. Learn more about our service , research, models and indicators.
Follow us on Twitter for up to the minute analysis of market action.
Follow @sentimentrader