A rally so broad, even the weak are strong
---
---
The breadth of the advance continues to be impressive. Out of the 10 major S&P 500 sectors, the median one has more than 95% of its member stocks in an uptrend. That's the most in almost a decade.
Only about 1% of days over the past 30 years have seen participation this wide across sectors. Not only does the median sector have almost every one of its stocks in an uptrend, even the worst sector recently had more than 80% of its stocks above their 200-day moving averages.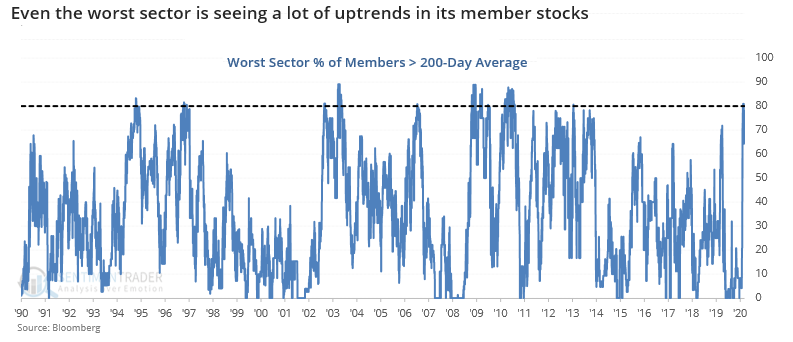 It's rare to see even the worst laggard among sectors see such widespread uptrends among its stocks, occurring on about 2% of all days. Over the past 30 years, there have only been 23 days when the median sector had at least 95% of its members in uptrends, and even the worst sector had at least 75% participation.
---
What else is happening
These are topics we explored in our most recent research. For immediate access with no obligation, sign up for a 30-day free trial now.
Returns in the S&P when the median and worst sector have most stocks in uptrends
Sector and factor performance after broad sector participation - cyclical stocks, whew
Analog comparisons to the highest-correlated 9-month rallies off major lows since 1896
What happens after the most similar rallies hit the 9-month mark
---
Stat Box

Based on research we published last month, when the largest market cap stocks since the 1970s were added to the S&P 500, they had a strong tendency to see gains after the announcement date of their addition. But once they were actually added to the index, they showed a positive return over the next 3 months only 41% of the time, a caution sign for Tesla shareholders.
---
Sentiment from other perspectives
We don't necessarily agree with everything posted here - some of our work might directly contradict it - but it's often worth knowing what others are watching.
1. On its first day in the most benchmarked index in the world, Tesla became the fastest-ever stock to become such a big influence. [Eric Balchunas]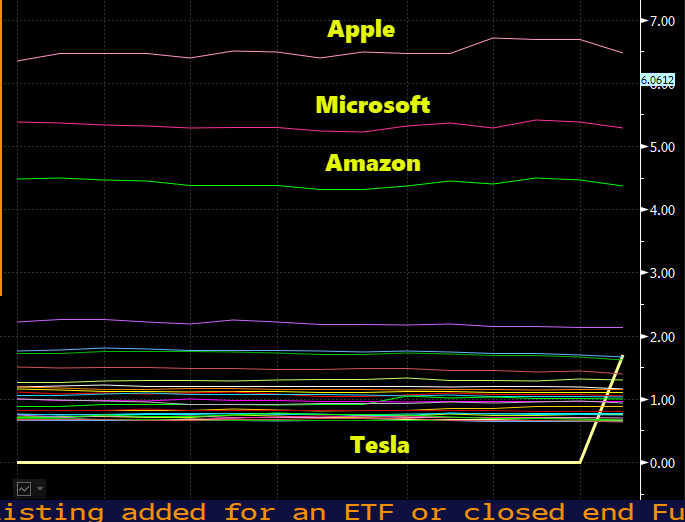 2. Tesla is also going to have one of the biggest market caps of any stock in the index. Or any stock, period. [Statista]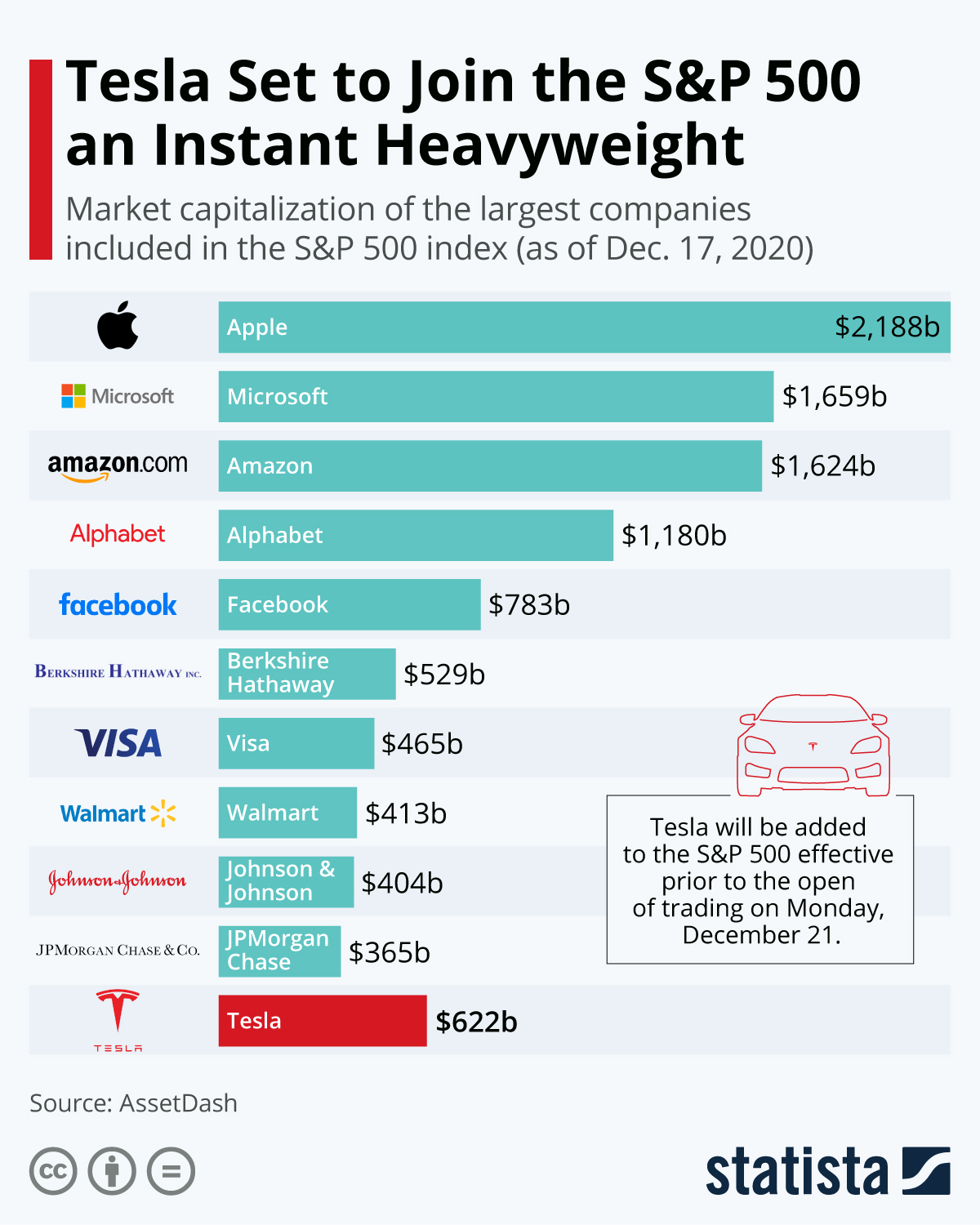 3. The stock is such a behemoth that it has burned short-sellers, and few have the derring-do to keep betting against it. [Goldman Sachs]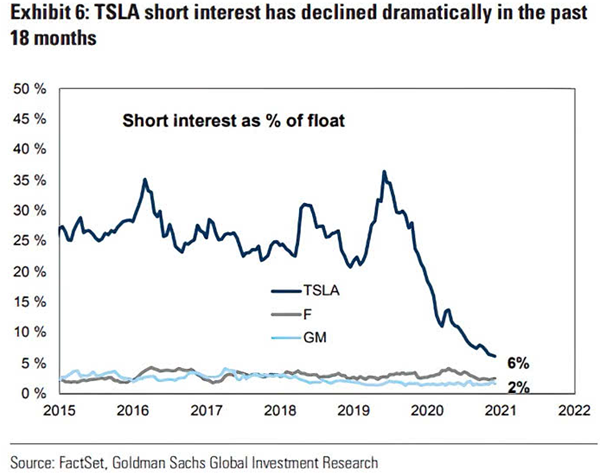 The post titled A rally so broad, even the weak are strong was originally published as on SentimenTrader.com on 2020-12-21.
At SentimenTrader.com, our service is not focused on market timing per se, but rather risk management. That may be a distinction without a difference, but it's how we approach the markets. We study signs that suggest it is time to raise or lower market exposure as a function of risk relative to probable reward. It is all about risk-adjusted expectations given existing evidence. Learn more about our service , research, models and indicators.
Follow us on Twitter for up to the minute analysis of market action.
Follow @sentimentrader