A month when you had to work hard to lose money
---
---
The Capital Spectator blog noted something interesting on Tuesday - in November, everything rallied.
Looking at November returns across a broad spectrum of assets, it was impossible to find anything with a negative return. Among the indexes with the longest history, all of them even showing a gain of at least 1%. That includes stocks, bonds, commodities, and real estate.
To see if that's a sign of investor nirvana that might lead to at least a temporary reality check, the table below shows returns in the S&P 500 after any month when every index showed at least a 1% gain.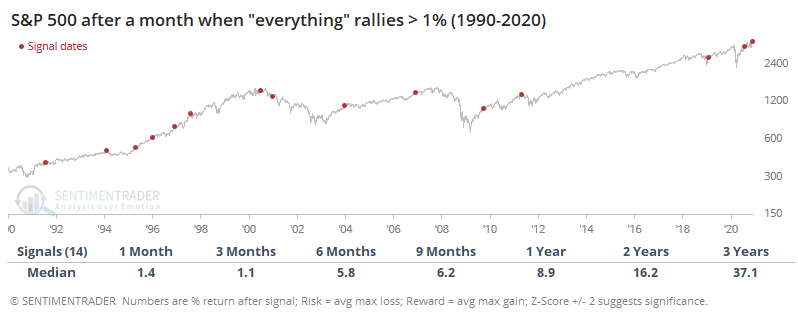 It didn't prove to be a consistent warning sign, but it wasn't exactly a buy signal, either.
For other markets, they all showed a positive average return over the next 3 months. When it seems like everything is working, it tends to make contrarians nervous, and sometimes for good reason. After other months when it was hard to lose money, it was a good sign when coming out of a severe decline, but less so when triggering at all-time highs.
---
What else is happening
These are topics we explored in our most recent research. For immediate access with no obligation, sign up for a 30-day free trial now.
Full returns in the S&P 500 after months when everything rallied
Returns in other asset classes after those same months
For the 1st time in almost 3 years, newsletter writers are showing euphoria - what happens next
---
Stat Box

On Monday, financial stocks did something they haven't done for 3 years - every one of them was in an uptrend. The last time 100% of members in the S&P 500 Financials sector traded above their 200-day moving averages was in early 2017. It has been hard for the sector to keep this kind of momentum going - only 12 out of 50 days saw XLF trade at a higher price 3 months later.
---
Sentiment from other perspectives
We don't necessarily agree with everything posted here - some of our work might directly contradict it - but it's often worth knowing what others are watching.
1. There is a bit of risk that technology stocks are in the beginning stages of bubble-like conditions. Using a sophisticated model of price changes, there is a slightly elevated short-term risk that these stocks have moved in a manner preceding risky conditions. [Financial Crisis Observatory]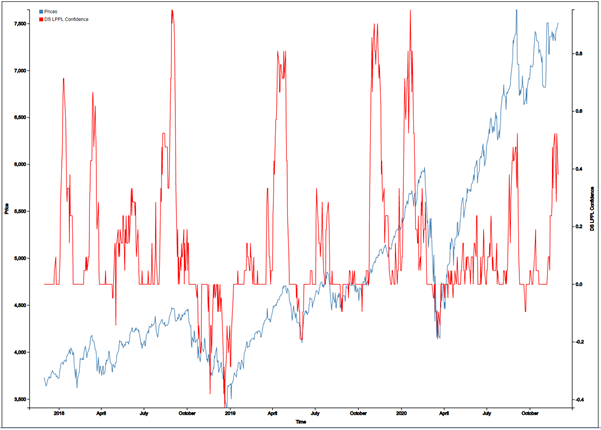 2. According to a Yale survey, individual investors in October have never been more confident that stocks will NOT crash. [Yale]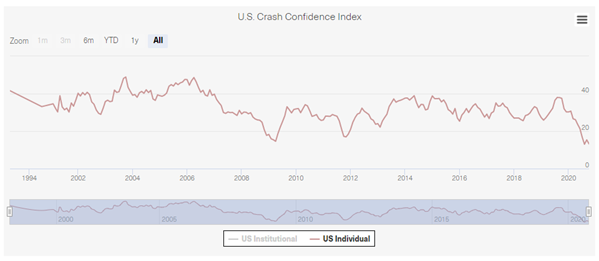 3. Foreign currency traders have become heavily short the Euro versus U.S. dollar. Typically, this is a non-contrary indicator at extremes. [Daily FX]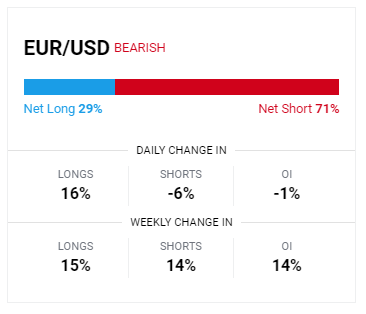 The post titled A month when you had to work hard to lose money was originally published as on SentimenTrader.com on 2020-12-03.
At SentimenTrader.com, our service is not focused on market timing per se, but rather risk management. That may be a distinction without a difference, but it's how we approach the markets. We study signs that suggest it is time to raise or lower market exposure as a function of risk relative to probable reward. It is all about risk-adjusted expectations given existing evidence. Learn more about our service , research, models and indicators.
Follow us on Twitter for up to the minute analysis of market action.
Follow @sentimentrader