6 signs of the coming apocalypse
---
---
Stock prices are stretched, their valuations are absurd, and investors are all-in.
So notes money manager John Hussman in a recent post outlining the dangers that investors are currently facing. As he states:
"The red bars in the chart below show one of the more extreme syndromes of "overvalued, overbought, overbullish" conditions one can define. The specific conditions are shown in the chart text. The bars with yellow shading show instances where this syndrome has been in place, and the S&P 500 dropped at least 7% over the following month. All of these instances, prior to those of the past few days, are shaded yellow."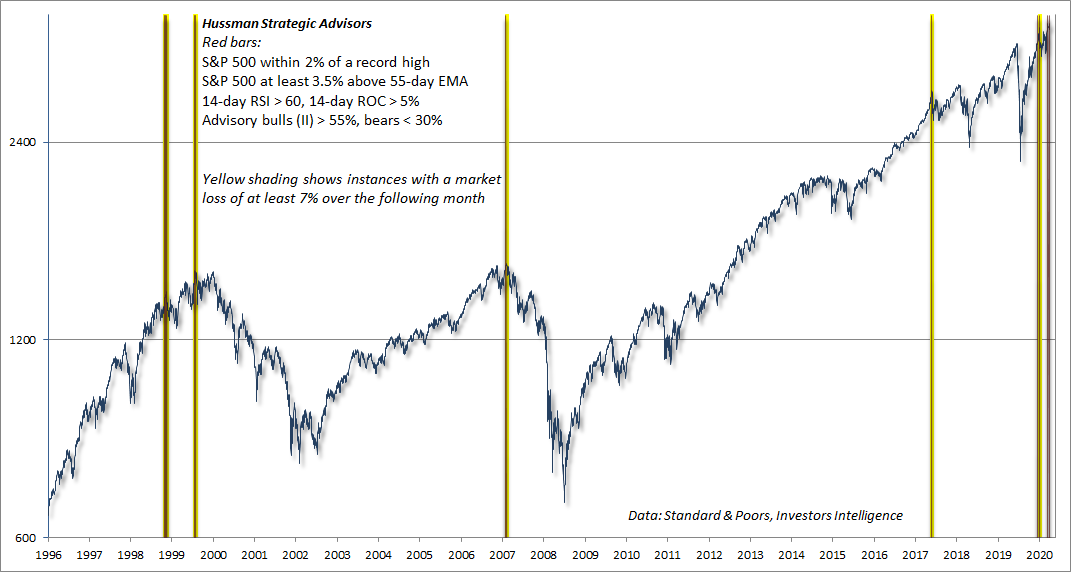 Regarding his latest warning, the criteria that have preceded big declines include:
The S&P 500 is within 2% of a 52-week high
It is at least 3.5% above its 55-day exponential moving average
Its 14-day Relative Strength Index is > 60%
Its 14-day rate of change is > 5%
Investor's Intelligence survey bulls are > 55%
Investor's Intelligence survey bears are < 30%
We should all be immediately triggered by the use of super-specific conditions and a lot of them. Regardless, if we look objectively at every instance when all of these criteria were met, then we can see that the S&P 500's forward returns were better than random across most time frames.
---
What else is happening
These are topics we explored in our most recent research. For immediate access with no obligation, sign up for a 30-day free trial now.
S&P 500 returns following all Hussman "triple O" warning signs
Forward returns after 5 warning signs outlined by Bloomberg, too
---
Stat Box

As of Friday, 8 out of the 9 major sectors, as represented by the popular iShares sector funds, saw more than 80% of their stocks trading above their 200-day moving averages. The only outlier was XLU (utilities) where "only" 75% of stocks were in uptrends.
---
Sentiment from other perspectives
We don't necessarily agree with everything posted here - some of our work might directly contradict it - but it's often worth knowing what others are watching.
1. With traders all in a dither over bitcoin, the demand for "other money" has shifted from gold. As money poured into bits and bytes, it flowed out of gold funds. [Bank of America via Daily Shot]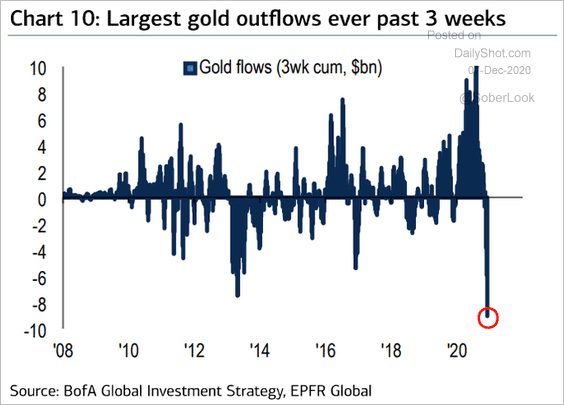 2. Citi's sentiment model has become stretched and is well into the euphoric stage, which has preceded below-average returns. [Bloomberg]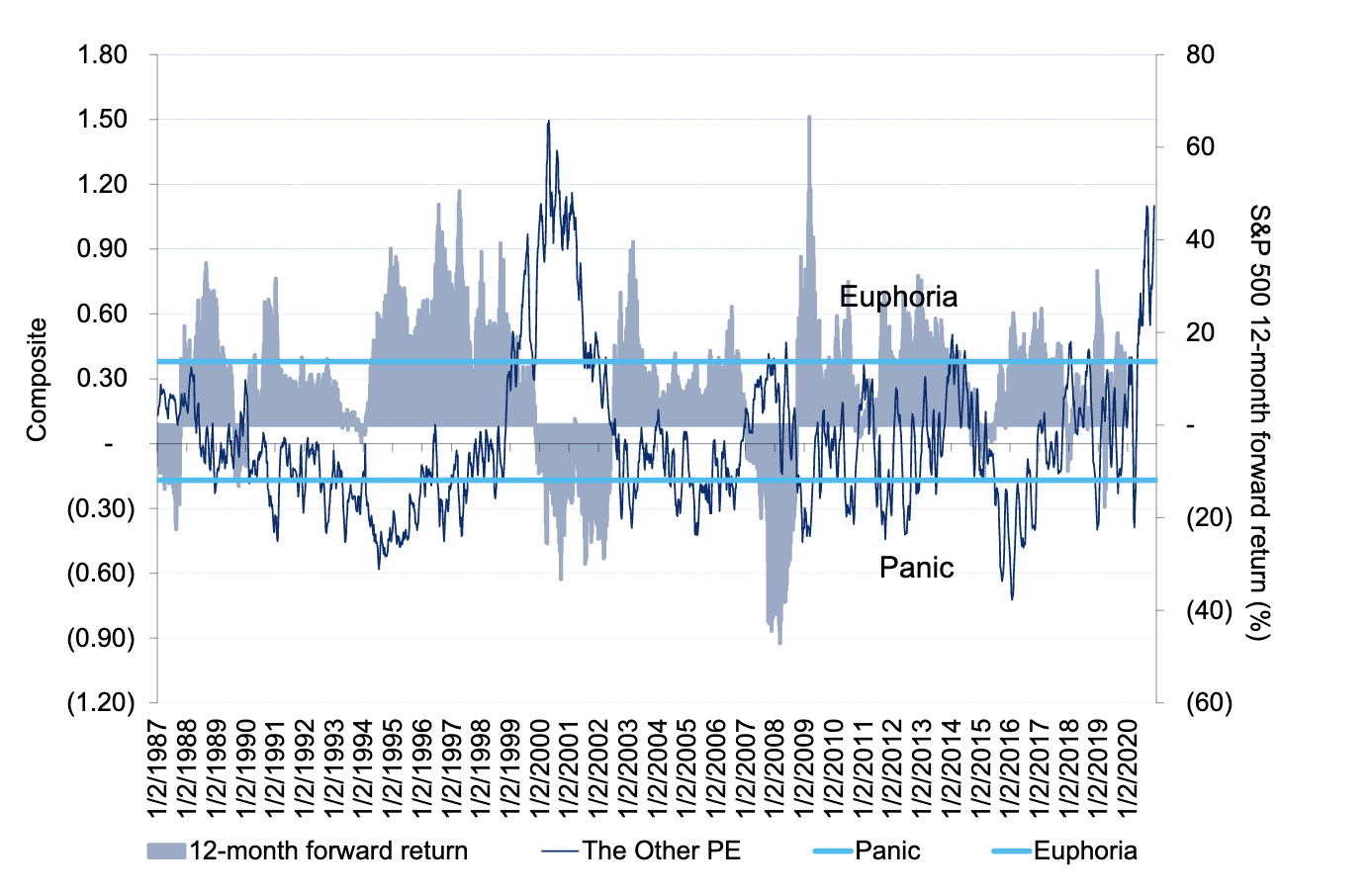 3. Emerging markets have been among the biggest beneficiaries of improving sentiment over the past 2 months, and we can thank a lessening of market stress in those markets for that sentiment shift. [Unigestion]


Related Posts:
---
Tagged As:
The post titled 6 signs of the coming apocalypse was originally published as on SentimenTrader.com on 2020-12-07.
At SentimenTrader.com, our service is not focused on market timing per se, but rather risk management. That may be a distinction without a difference, but it's how we approach the markets. We study signs that suggest it is time to raise or lower market exposure as a function of risk relative to probable reward. It is all about risk-adjusted expectations given existing evidence. Learn more about our service , research, models and indicators.
Follow us on Twitter for up to the minute analysis of market action.
Follow @sentimentrader