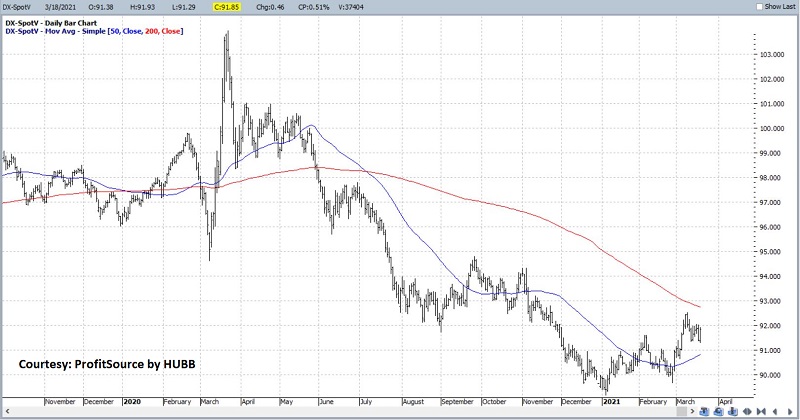 The U.S. dollar has staged a modest rally so far in early 2021. The question is whether this is the start of a new uptrend or simply a rally in a larger downtrend. A trader can see whichever they'd like to see in the chart below.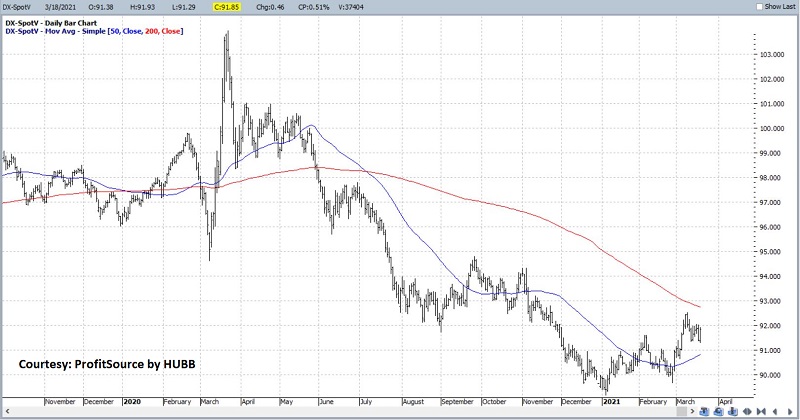 Going forward it should be noted that the dollar is about to enter a period of seasonal weakness. The chart below displays the annual seasonal trend for the dollar. Note the period of weakness from the close on Trading Day #57 through the close on Trading Day #89. 

The chart below displays the cumulative % performance for the U.S. Dollar held long ONLY during this particular 32 trading day period every year since 1971.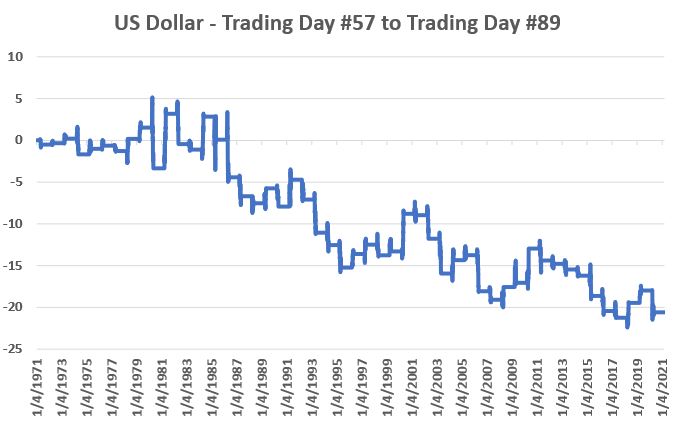 We can make two observations:
It is not a pretty picture
However, it is also NOT a "sure thing, the dollar is for certain going down" situation
The chart below displays year-by-year percentage returns for the dollar during this period.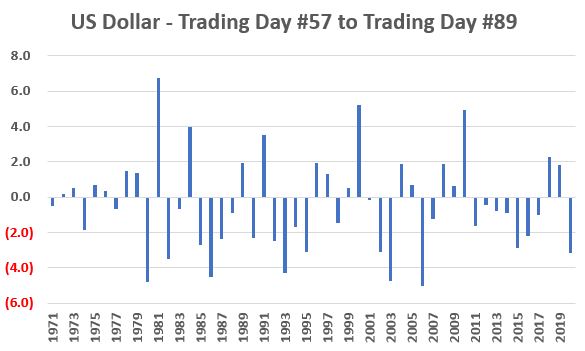 The table below also highlights the slight but steady downside bias.

This seasonally unfavorable period this year extends from the close on March 23rd through the close on May 7th.
One other potential factor involves US Dollar Optix.  Conventional wisdom assumes that high Optix reading are "bearish" and low Optix readings are "bullish." But in some cases a reversal of sentiment can be important.  The chart below displays those instances when US Dollar Optix dropped below 40 for the first time in 3 months.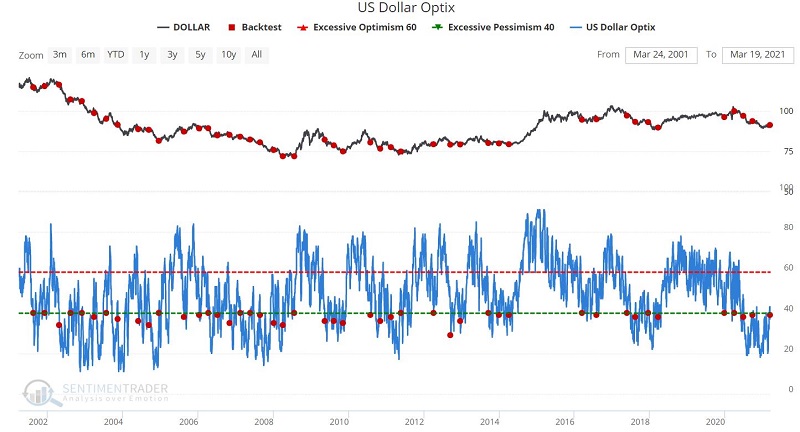 The table below displays the summary of results.

In many instances this event signaled the resumption of an existing downtrend.  Whether or not that will be the case here remains to be seen. Still the factors to consider are:
US dollar in a downtrend (price below 200-day moving average and 50-day average below 200-day average)
Downside reversal in Optix below 40%
An upcoming seasonally unfavorable period
None of this precludes a continued rally in the US dollar.  But remember that trading is a game of odds and successful trading involves putting the odds as much in your favor as possible.  At the moment several objective factors appear to be stacking up against the dollar.