IPOs enter a bear market in major divergence with "the market"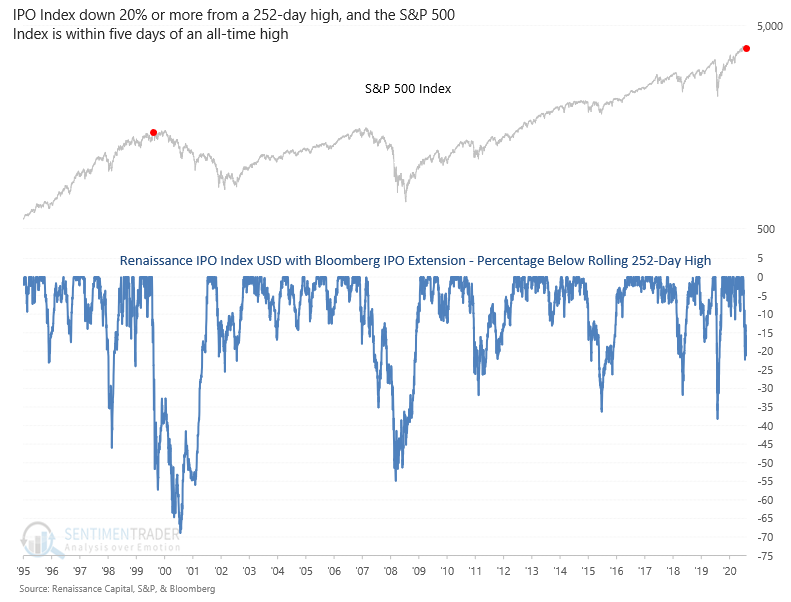 From Dean...
With the air coming out of some of the more speculative pockets of the market, now is an excellent time to remember the following thought...with great reward comes significant risk.
With IPO, SPAC, Solar, and other speculative stocks down on a peak to trough basis of greater than 20%, let's see how that compares to the technology bubble in the mid to late 1990s.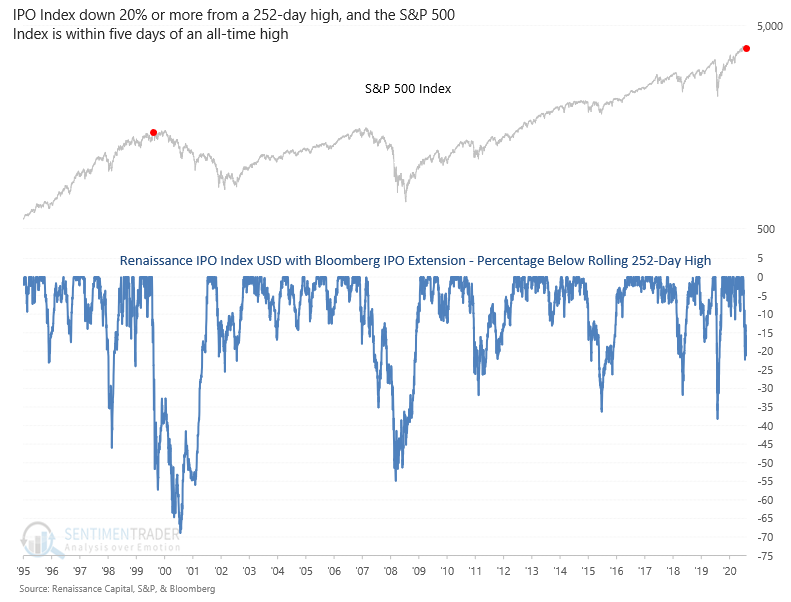 The Renaissance IPO index closed down more than 20% from its most recent high last week even as the S&P 500 was less than five days from a new all-time high. As the chart above shows, this is the second instance in history. With n=2, this isn't to make any dire predictions; it's merely an observation.
What else we're looking at
A more comprehensive look at other risk-based indexes and their recent drawdowns
Taking an in-depth look at structuring an options trade to capture upside but minimize the risk of deflating volatility

Stat Box



The median return in Technology stocks in the 2nd year after a bear market bottom has been 14.4%. That doesn't sound too bad, but it's the 2nd-lowest median return out of any major sector.
Etcetera
Most uptrends in 8 years. More than 93% of S&P 500 stocks are now trading above their 200-day moving averages. That's the most stocks in long-term uptrends since 2013.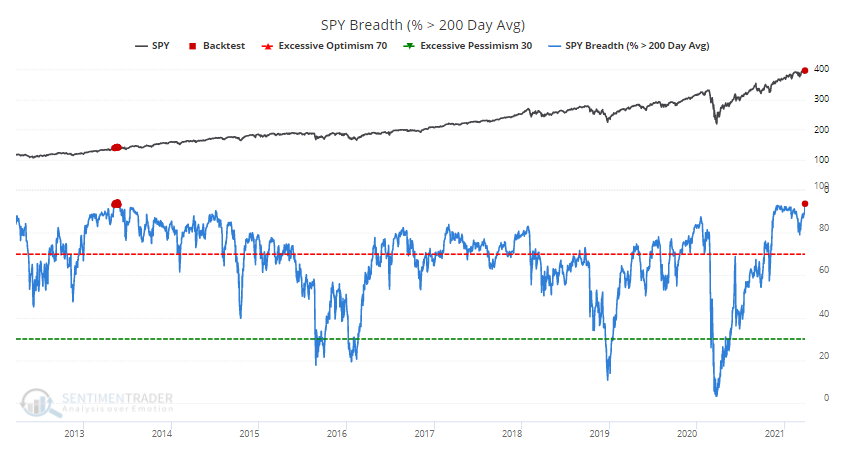 Bears get stapled. Sentiment on the Consumer Staples fund, XLP, has spiked to one of the highest levels in a year, and the highest Optimism Index since November.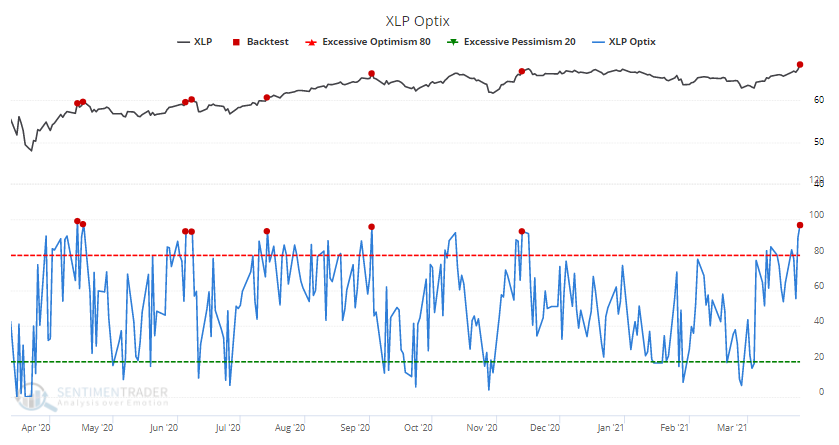 Not very entertaining. Traders had been riding stocks like Viacom over the past year, then suddenly...not. A screen of stocks trading above their 200-day averages but with low optimism brought Viacom to the top of the list. In its history, our Backtest Engine shows only 5 other days with an Optimism Index below 5% while the stock was in an uptrend, all triggering from 2010 - 2012.