Gold miners soar while financials slide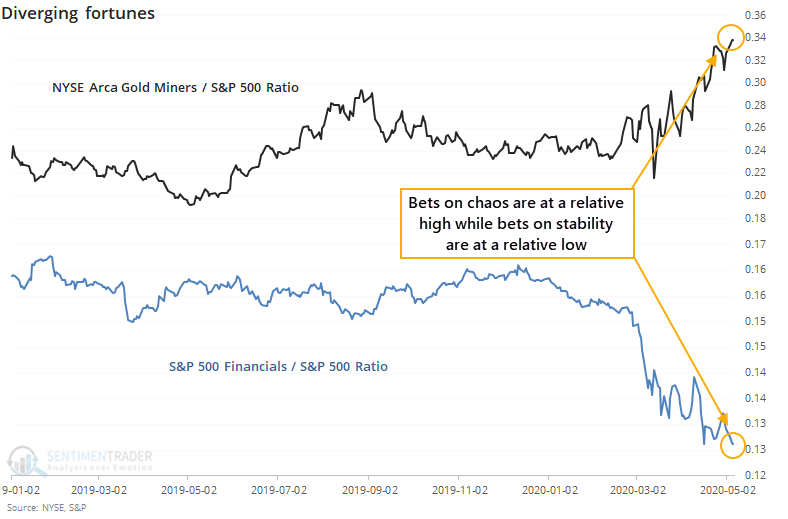 Lately, gold has been holding up and gold mining stocks have been rocketing higher. At the same time, financials have been barely holding water.
Relative to the S&P 500 index, the NYSE Arca Gold Miners index has made consistent new highs, while the S&P 500 Financials index has been mired near its lows.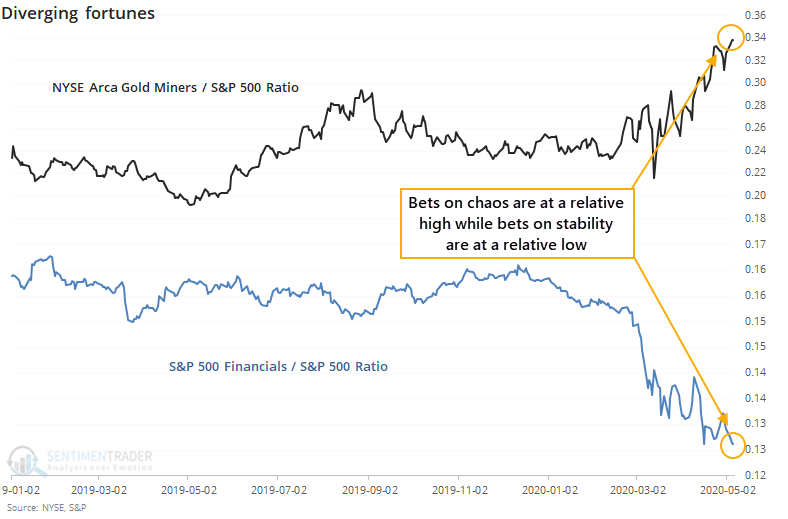 This does not seem like an auspicious setup for the broader market. Bets on gold mining stocks are commonly taken as a bet on general chaos, while bets on financials are a bet on economic growth and stability. The fact that the former is at a new and the latter is at a low seems troubling.
Like a lot of things market-related that sound good in theory, there is maybe a shred of truth in it but overall it's not a consistent factor. When the ratio of gold miners to the S&P was within 0.5% of a 52-week high and financials to the S&P within 0.5% of a 52-week low, it was a major warning in late 2007 - early 2008, but after that, not so much.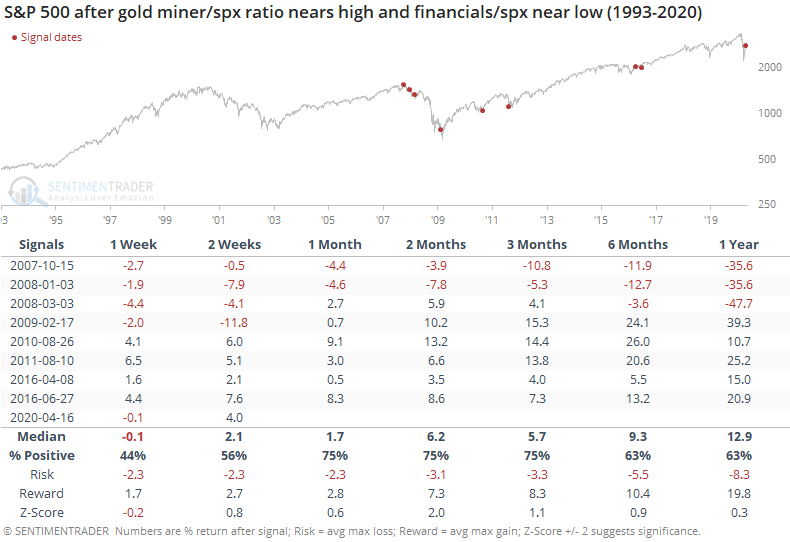 For financials, there was that massive drop in 2008, but gains since then as it triggered near a few medium-term lows.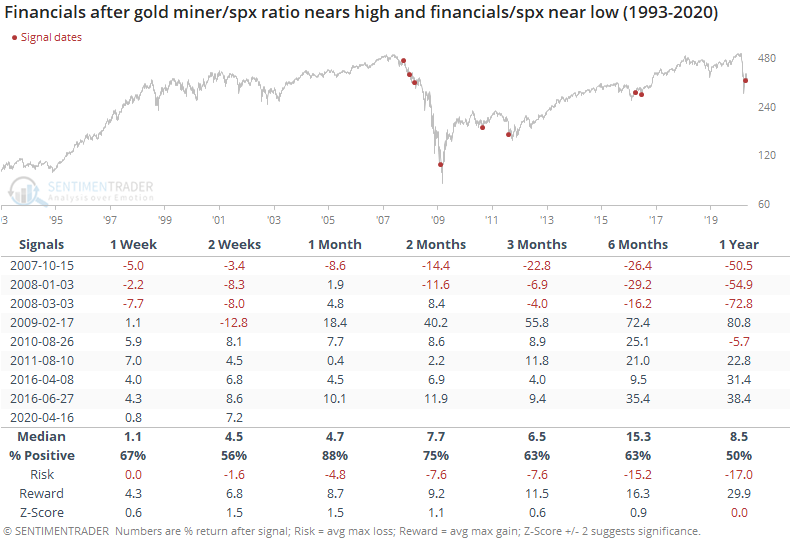 For gold miners, it was inconsistent. The overall trend over the past decade has been down, so longer-term returns were negative. Shorter time frames showed mixed results.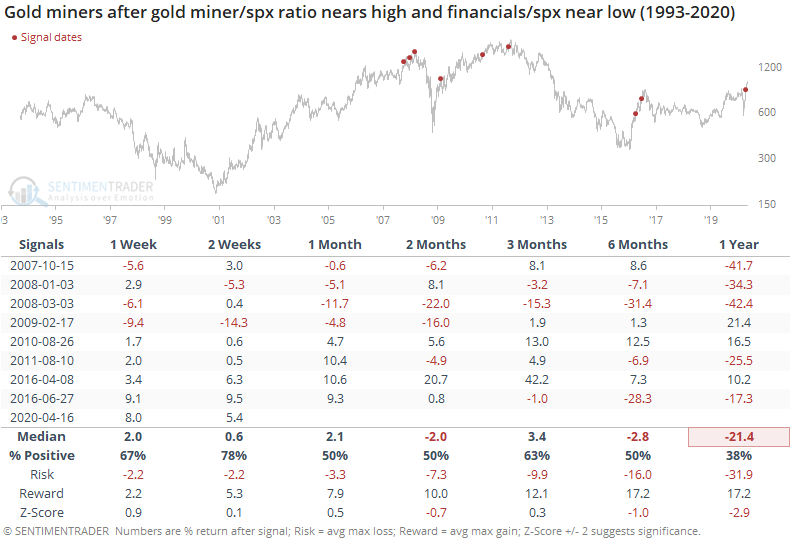 That gold mining index only goes back to 1993, so if we use the largest mining stock with the most history, Newmont Mining, we can get another 13 years of history. That stock has a 0.88 correlation to the NYSE Arca Gold Miner index, so it's a relatively good proxy.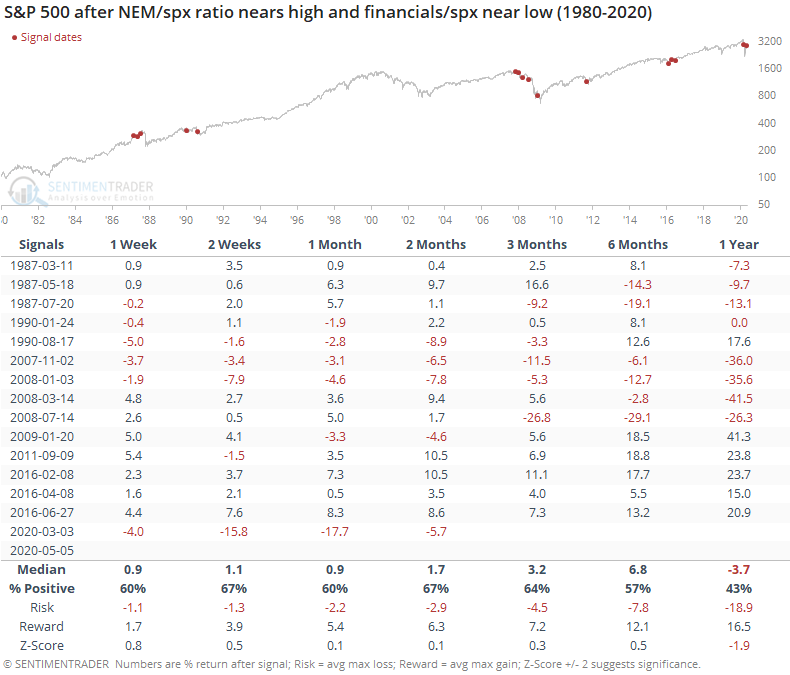 Prior to the last decade or so, the only time period that saw a divergence between the two sectors like this was in 1987 and 1990. Neither one was much of a good sign for stocks, or for financials in particular.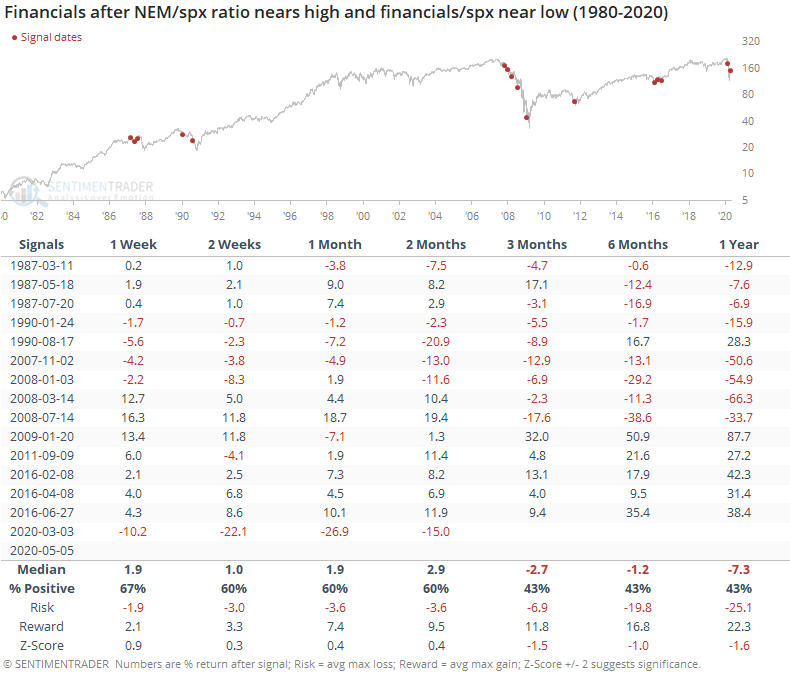 Newmont soared in 1987 but then fell back after the 1990 signals.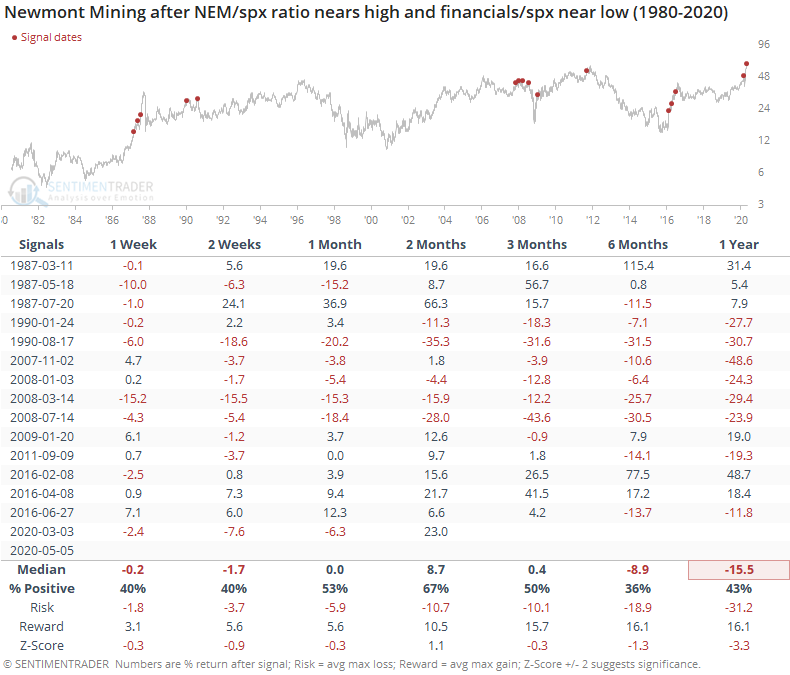 Overall, the divergence in fortunes between gold miners and financials seems like a major warning for the broader market going forward. Historically, though, the evidence is mixed. It was an effective yellow flag up to the past decade but has triggered several times since then with no ill effects.