Over the past 2 weeks, another historic thrust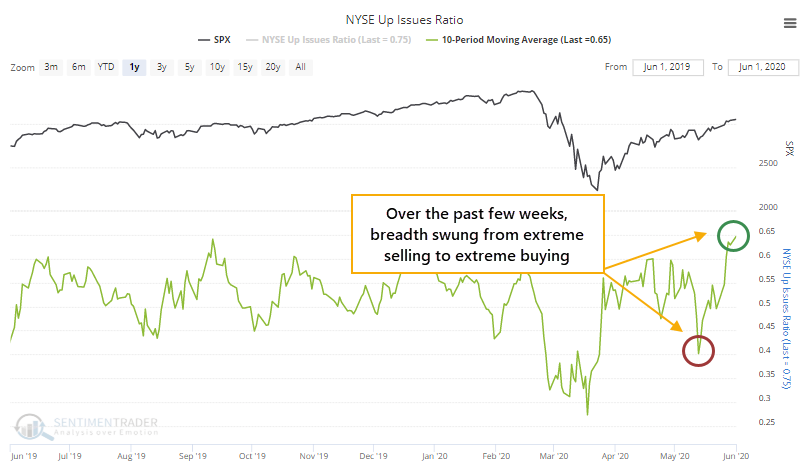 A little more than two weeks ago, the major stock indexes weren't showing much for losses, but underlying breadth was weak. The 10-day average of the NYSE Up Issues Ratio flirted with falling below the 40% threshold that suggests oversold conditions.
The rally since then has been dramatic, especially under the surface. An average day over the past two weeks has seen 65% of securities advance on the NYSE. That's a swift cycle from one extreme to the other.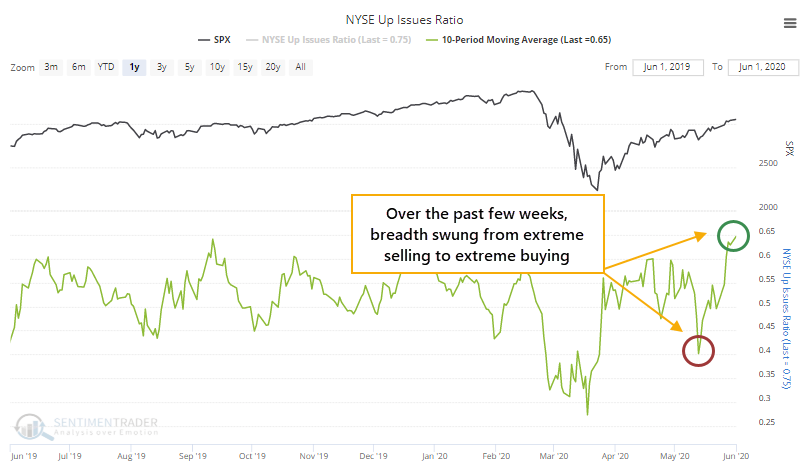 Like other breadth thrusts that we've discussed multiple times since late March, this has a very strong - perfect, in fact - tendency to lead to higher prices. It's especially pronounced over a 6-12 month time frame. The risk/reward is exceptionally positive.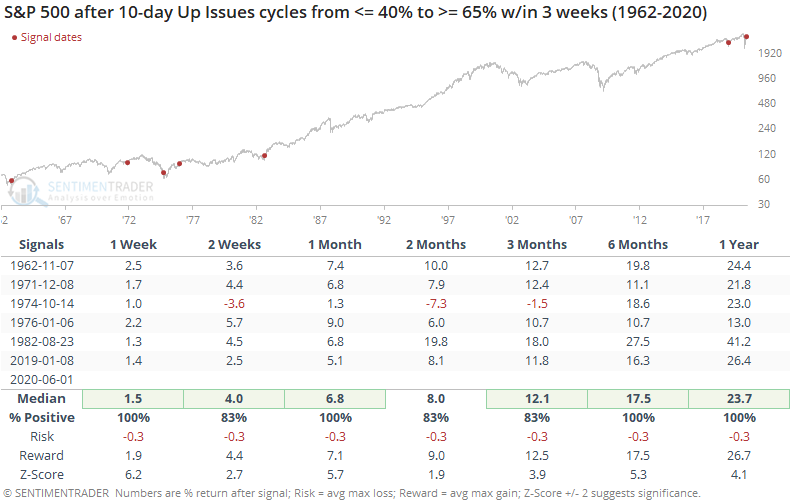 If we ignore the oversold reading from a couple of weeks ago and just look at the current level, then it's on par with some of the most extreme readings in nearly 60 years.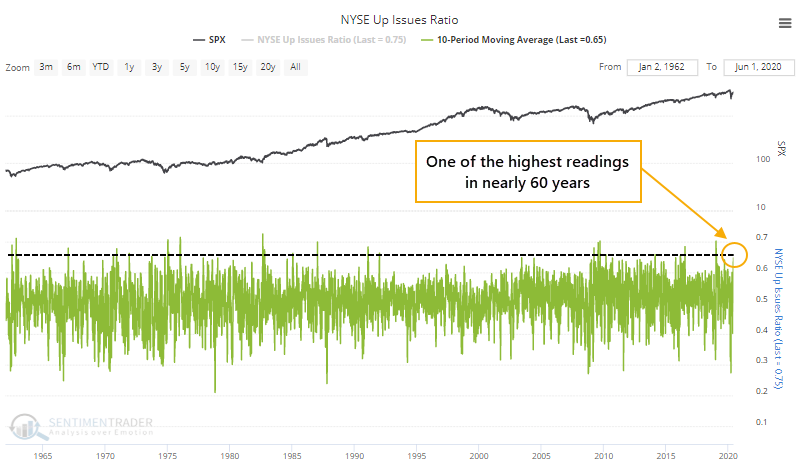 That simple fact has led to consistently impressive returns.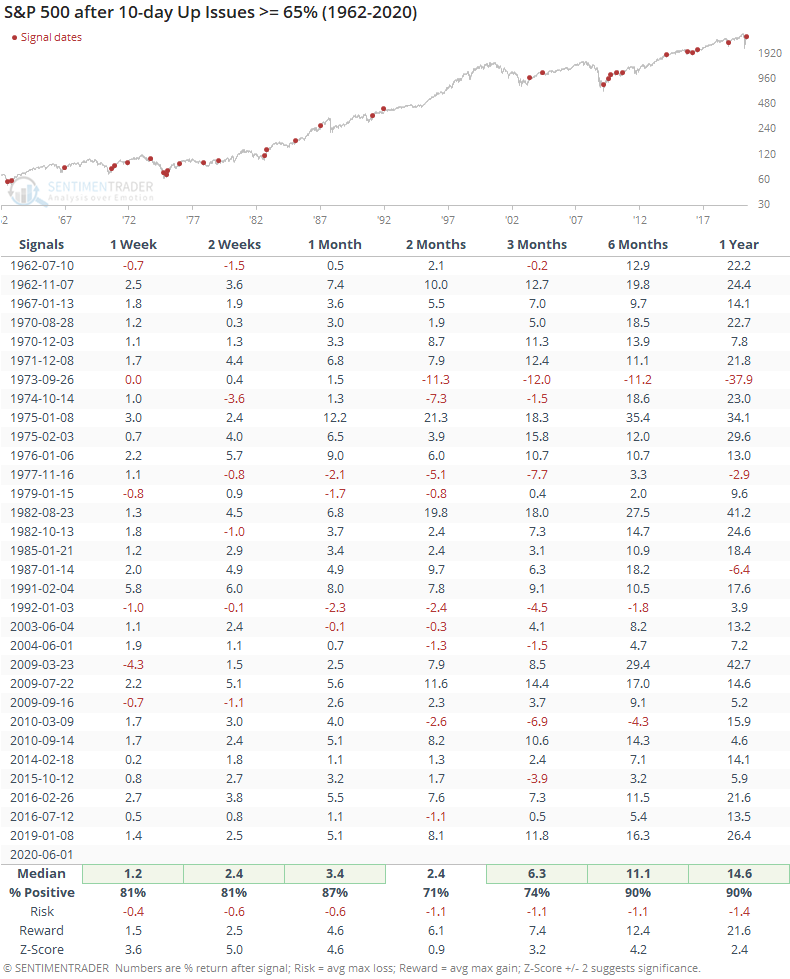 This kind of "overbought" thrust triggered in all kinds of market environments, and the context didn't really matter. When buying pressure was so great that it pushed an overwhelming number of stocks to rise over a multi-week period, it was a sign of a healthy long-term market. There were few losses over a 6-12 month time frame, and again the risk/reward was skewed heavily to the upside.
It's hard to reconcile developments like this versus some of the negatives that have popped up, especially the speculation among options traders. Those negatives are more focused on the shorter-term, while thrusts like this are more reliable on a longer-term basis. These thrusts have been the most compelling bullish argument for two months now and show no sign of slowing down.