We're in the Enthusiasm phase of a typical sentiment cycle
---
---
The biggest challenge with this market is the conflict between an impressive recovery from a historic selloff, superimposed against a backdrop of record levels of speculative activity.
Recoveries from a bear market typically take much longer. By the time they've recovered and been at new highs for a while, speculation comes in, markets plateau, divergences form, and sentiment cycles back down during a correction.
If we look at a typical Sentiment Cycle, then we basically went from enthusiasm to panic and right back to enthusiasm, all in record time.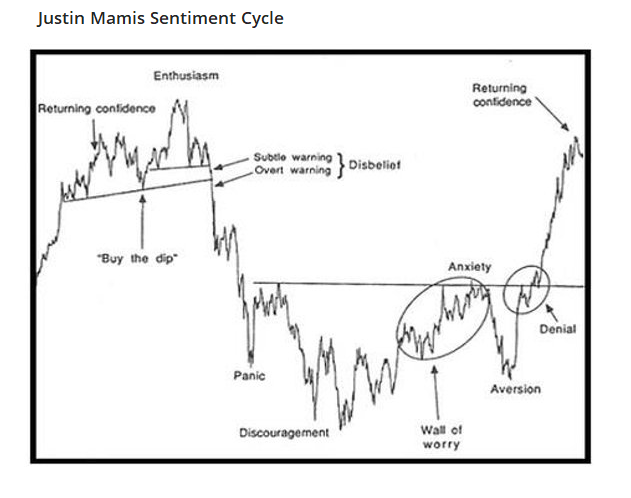 There is little arguing that we're in this part of the cycle. Our Knowledge Base article, "How do I use sentiment?" points out a number of factors typically seen during Enthusiasm. All boxes are checked now.
More objectively, when we look at the correlation between the S&P 500's price path lately versus the Enthusiasm phase of past cycles, there is a high positive correlation.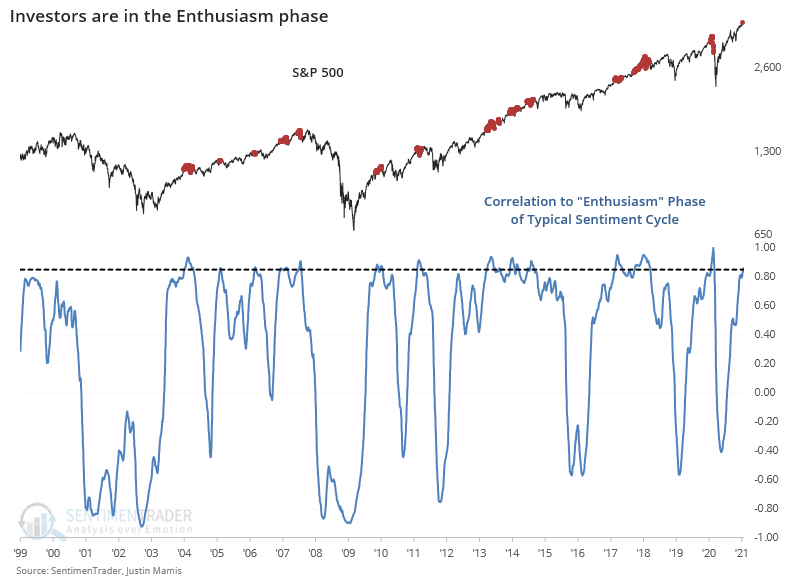 So, investor behavior is like we see near the end, but markets are showing the signs we typically see during the beginning stages of a long-term recovery with thrusts in breadth and the percentage of securities hitting 52-week highs. It's very strange.
What else we're looking at
More and more, we're seeing the beginning signs of internal divergences
Indexes are rising with fewer internal uptrends
Investment-grade bonds have seen some pretty heavy selling pressure
What happens when there is relatively high put open interest in a major index
The Nasdaq is still in the "sweet spot" following a long-term technical pattern

Stat Box



Smart-money commercial hedgers have been net long the major equity indexes since March. But last week they moved to a

$22 billion

net short position, the 5th-largest in a year.
Sentiment from other perspectives
Speculators are starting to think that stocks will keep going up, and volatility will keep going down. They're now holding a relatively large short position against VIX "fear gauge" futures. Source: Hedgopia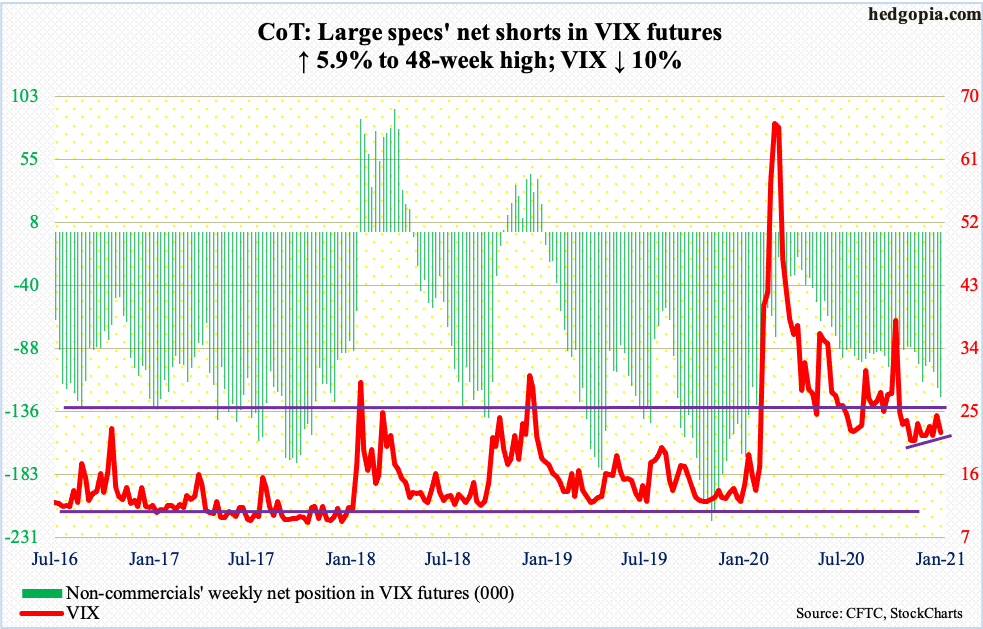 That may be an issue if the recent correlation between the dollar and stocks keeps up. The buck tends to rise after the U.S. elects a new president. Source: Macrobond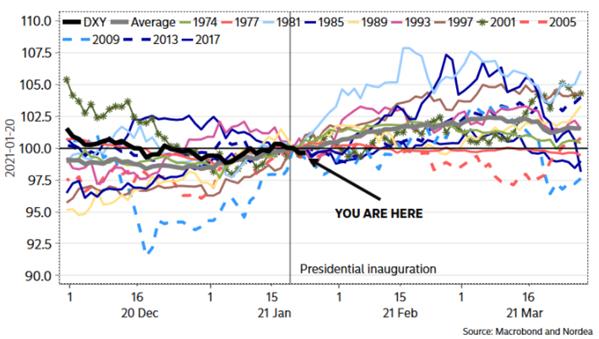 With investors heavily skewing toward an optimistic outlook, there's no benefit in being short, so they've covered their bets against stocks by a large degree. Source: Wall Street Journal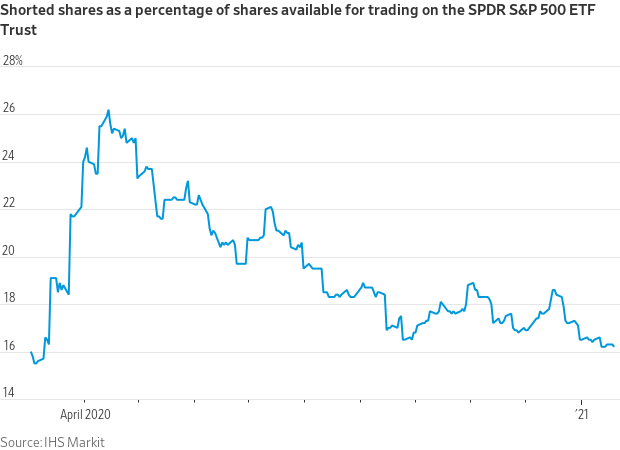 Related Posts:
---
Tagged As:
The post titled We're in the Enthusiasm phase of a typical sentiment cycle was originally published as on SentimenTrader.com on 2021-01-25.
At SentimenTrader.com, our service is not focused on market timing per se, but rather risk management. That may be a distinction without a difference, but it's how we approach the markets. We study signs that suggest it is time to raise or lower market exposure as a function of risk relative to probable reward. It is all about risk-adjusted expectations given existing evidence. Learn more about our service , research, models and indicators.
Follow us on Twitter for up to the minute analysis of market action.
Follow @sentimentrader