The best small-over-big start in 20 years
It's been a heck of a year already for small-cap stocks. The Russell 2000 has enjoyed a typical year's worth of gains, and it's only February.
As the Wall Street Journal notes:
Smaller companies are more tied to the domestic economy than their large-cap counterparts, which make more money overseas. Economically sensitive sectors such as energy, materials and banking also account for more of the Russell 2000 than larger indexes. These cyclical groups were battered by the pandemic but are now powering markets to records.
Makes sense. But the last time small stocks got off to such a roaring start relative to large stocks was in the year 2000, not exactly an auspicious precedent.
Using the total return on small-cap stocks versus large-cap stocks going back to 1926, this is indeed the best relative performance for small stocks since 2000, even though it's far from their best-ever.
As for what it means, the table below shows forward returns in small stocks after every time they beat large stocks by at least 10% through trading day #34, roughly mid-February.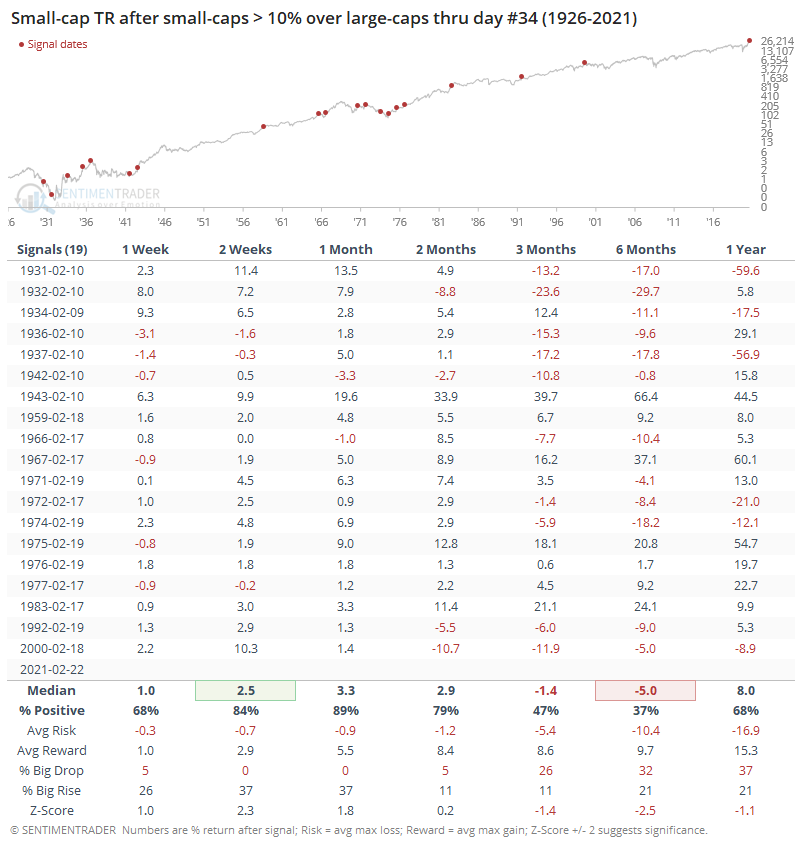 There was a pretty good tendency for the momentum to continue in the shorter-term, with positive returns through about the middle of March nearly 90% of the time - there were only 2 losses out of the 19 signals. Then it got hairy. By 6 months later, small stocks showed a positive return only 37% of the time.
How about large-caps? Well, they showed worse short-term returns but held on better longer-term.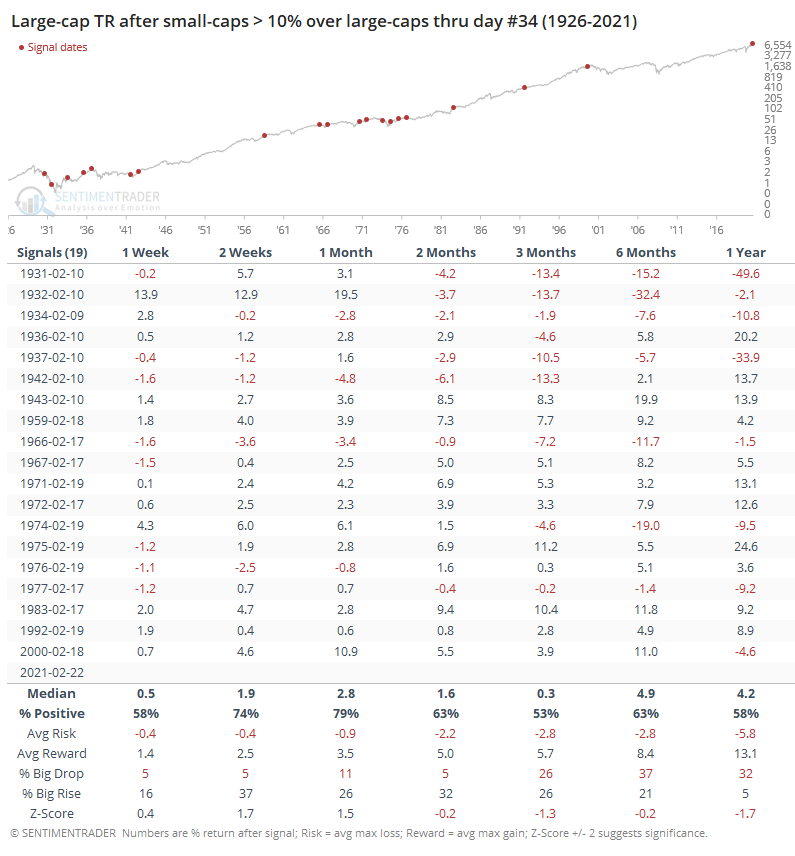 This means that the ratio of small-caps to large-caps tended to keep rising shorter-term, and tended to decline over the medium-term.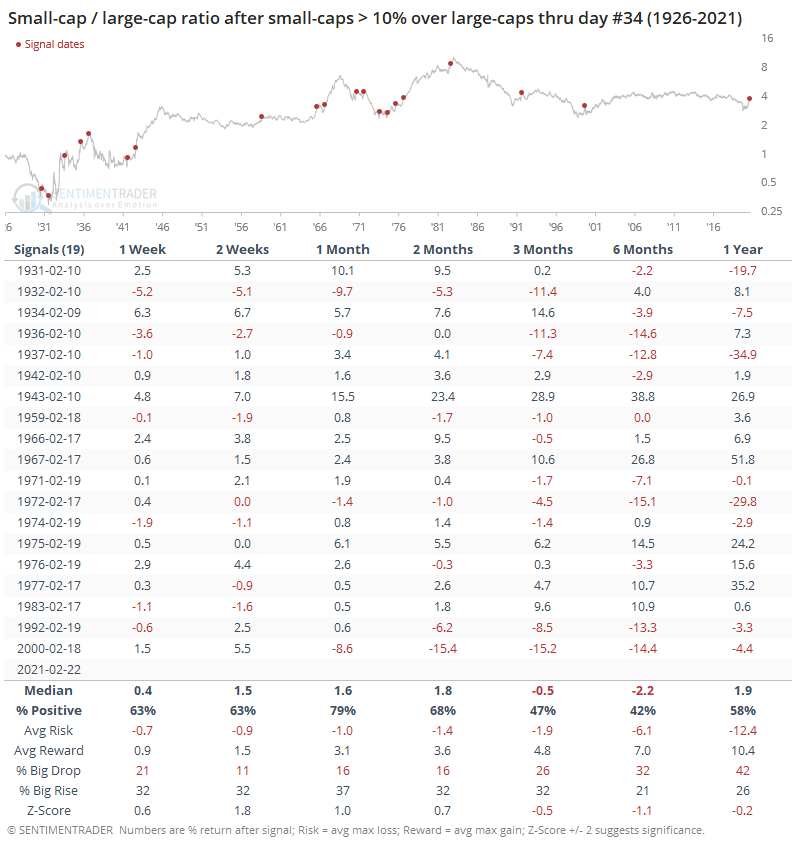 There are lots of theories about why small stocks are doing so much better than their big brothers in 2021, and most of them make sense. But markets aren't logical. If we go by what history suggests, then smaller stocks may keep beating bigger ones over the shorter-term due to momentum, but over the medium-term, mean-reversion has been a stronger influence.