Nightmare Of 2008 Still Haunts Consumers
---
---
This is an abridged version of our recent reports and notes. For immediate access with no obligation, sign up for a 30-day free trial now.
Disbelievers
Ever since the financial crisis, consumers polled by the Conference Board have shown a consistent mistrust of stocks, with brief exceptions. This is not one of those exceptions. This month – even with a record high in stocks – more consumers still expect stocks to decline than rally in the months ahead.
The financial crisis really knocked consumers for a loop, and except for a brief period in 2016-17, they haven't shown any trust in stocks. Even so, what's especially unusual about this month's reading is the new high in the S&P.
This is rare behavior, and never preceded a loss for stocks a year later.

SKEW
The SKEW Index looks at the risk of a black swan event. This index tends to go up as the stock market rallies and go down as the stock market falls. It was quite high from July-September 2018, just before stocks tanked.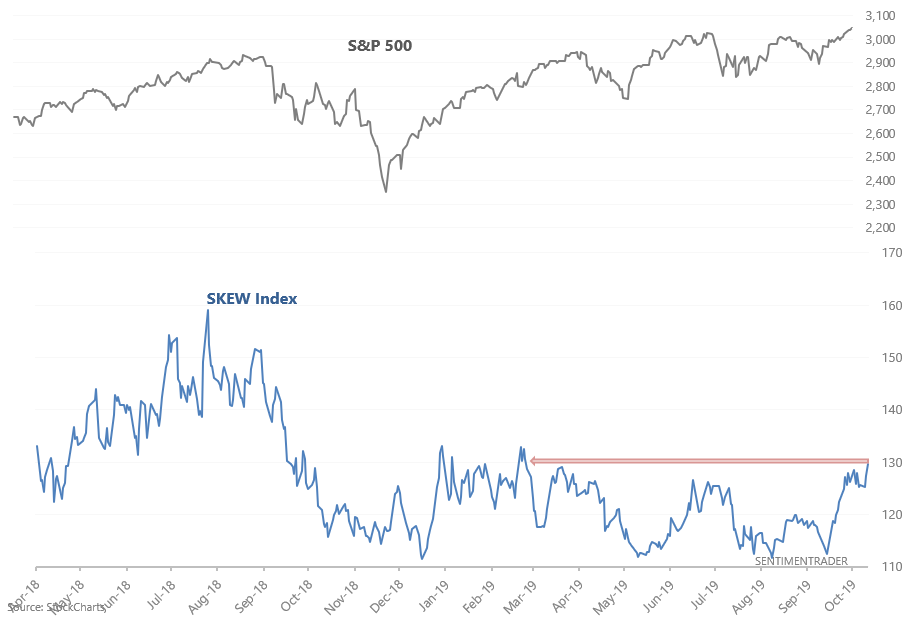 But when the SKEW Index broke out to a 150 day high, the S&P's forward returns over the next few weeks and months were more positive than random. Since this index tends to mirror the S&P's movements, a breakout in SKEW sometimes coincides with a breakout in equities.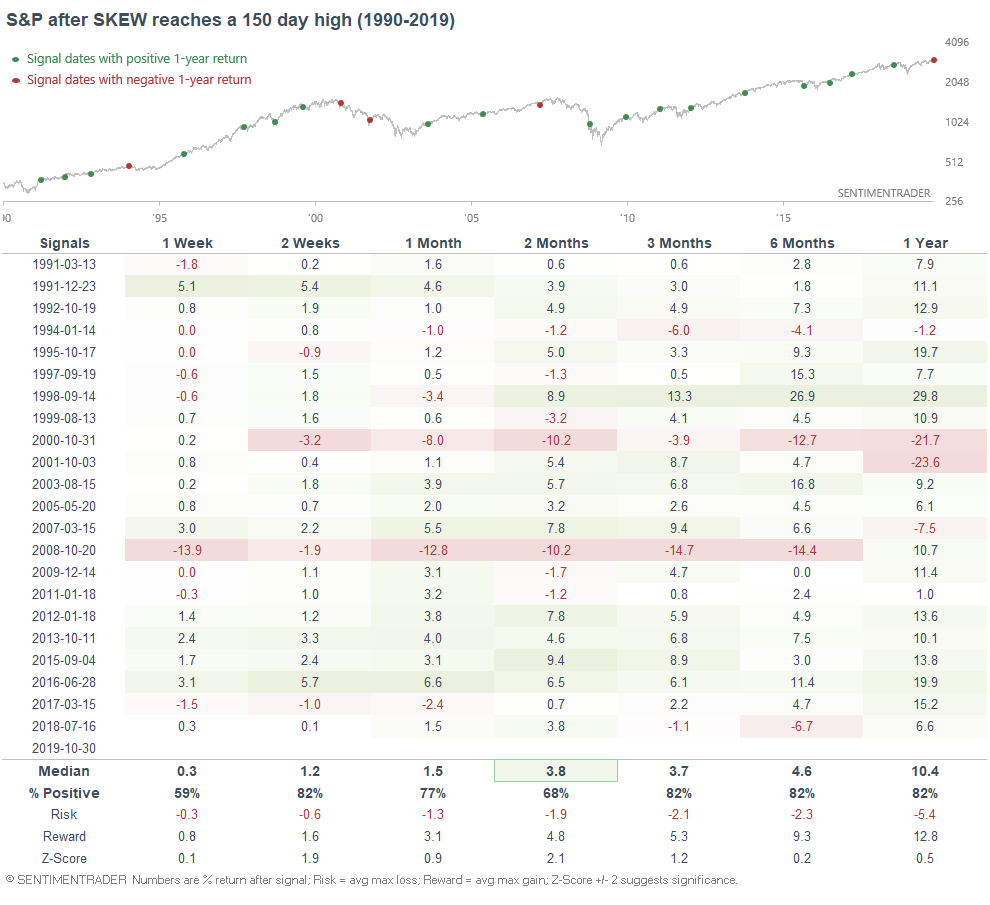 Related Posts:
---
Tagged As:
The post titled Nightmare Of 2008 Still Haunts Consumers was originally published as on SentimenTrader.com on 2019-10-31.
At SentimenTrader.com, our service is not focused on market timing per se, but rather risk management. That may be a distinction without a difference, but it's how we approach the markets. We study signs that suggest it is time to raise or lower market exposure as a function of risk relative to probable reward. It is all about risk-adjusted expectations given existing evidence. Learn more about our service , research, models and indicators.
Follow us on Twitter for up to the minute analysis of market action.
Follow @sentimentrader