Active Alts SentimenTrader Long Short Strategy Update
---
---
Dear Investors,
I recently announced that SentimenTrader has teamed up with Brad Lamensdorf, CEO of Active Alts to launch the Active Alts SentimenTrader Long Short Strategy.
The strategy was up 6.40% in January vs. the S&P 500 index which was down -1.01% in January.
Click on the following to learn more about the Strategy Fact Sheet with Real-Time Performance & Strategy Presentation or go to ActiveAlts.com for more information.
Brad created this exclusive video for investors like you, to share some of his most important work over the last 30 years.
After watching this short video you can set up a call with Brad personally, and he'll show you:
How a long / short strategy could benefit your portfolio
How our strategy can profit in good times and bad
I'm offering an opportunity for you to speak directly to a top money manager that has spent the better part of his life dedicated solely to perfecting his investment skills.
I hope you take advantage of this no-obligation opportunity.
Click here to watch the video and schedule a call with Brad.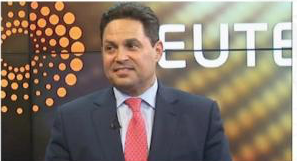 Best,
Brad Lamensdorf
Brad@ActiveAlts.com
www.ActiveAlts.com
DISCLOSURE: Past performance is not indicative of future results.

The post titled Active Alts SentimenTrader Long Short Strategy Update was originally published as on SentimenTrader.com on 2021-02-08.
At SentimenTrader.com, our service is not focused on market timing per se, but rather risk management. That may be a distinction without a difference, but it's how we approach the markets. We study signs that suggest it is time to raise or lower market exposure as a function of risk relative to probable reward. It is all about risk-adjusted expectations given existing evidence. Learn more about our service , research, models and indicators.
Follow us on Twitter for up to the minute analysis of market action.
Follow @sentimentrader