10 straight weeks of money market leakage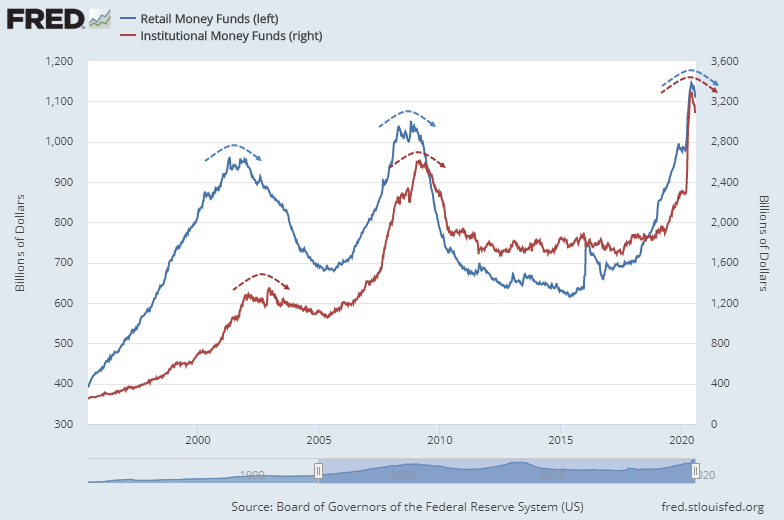 According to the Federal Reserve, investors have been consistently pulling money out of money market funds. In June, we saw that institutions were finally pulling back from their rabid thirst for money markets, and retail investors have followed suit.
It's now been 10 weeks since both retail and institutional investors had set a new high in money market assets.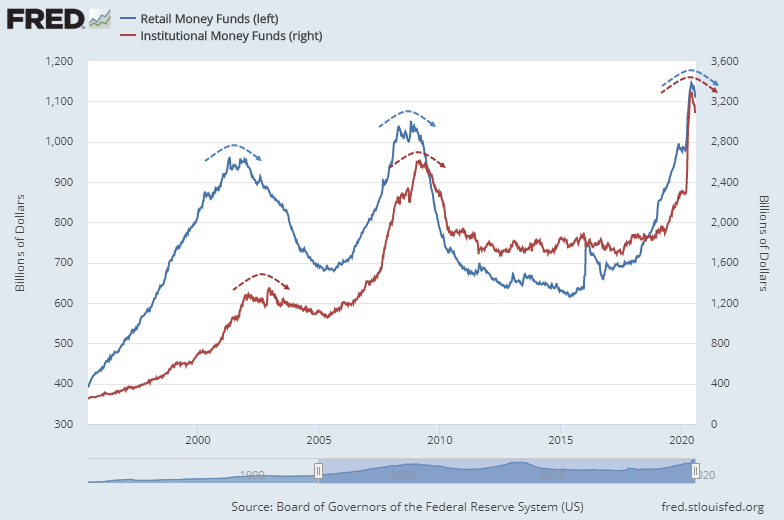 All that money has got to go somewhere - that's the theory anyway. Others would point out that if these money market investors are now buying stocks with all that cash, then there has to be someone selling it to them on the other side, unless they're buying some of that new issuance, maybe part of the reason IPOs have been popping.
Regardless of theory, empirically these reversals in money market assets have been a good sign for stocks.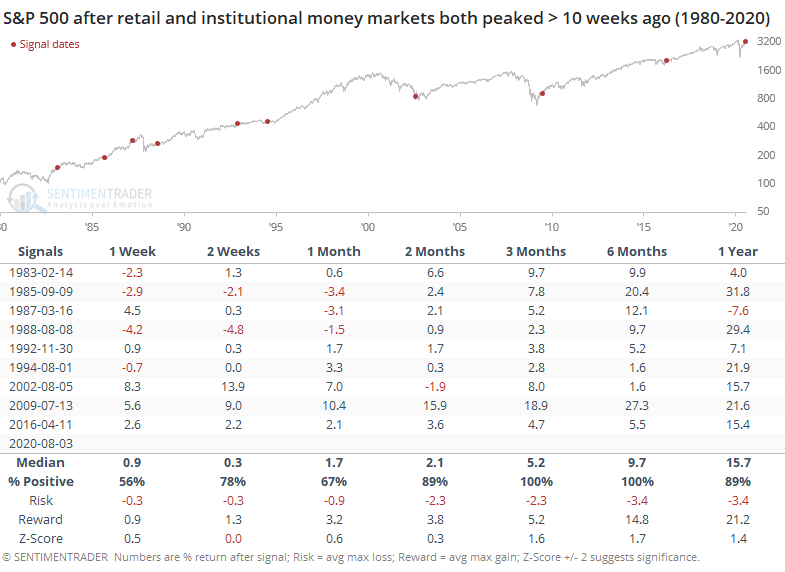 Prior to the past 20 years, the S&P's short- to medium-term returns were mixed to slightly negative after these drops in money market assets. Since then, it has marked the ends of bear markets (if we want to include 2015 in that description). That's hard to ignore.
Bonds tended to slide shorter-term as rates rose.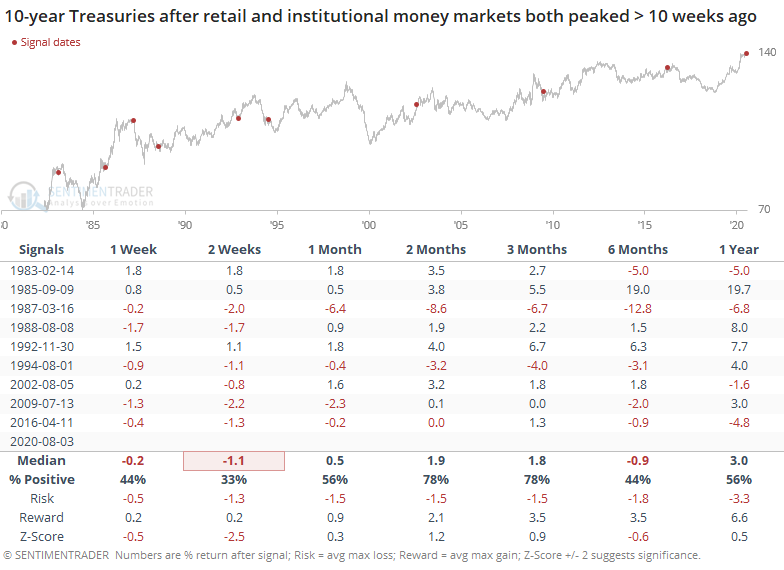 We've noted many times that not all sentiment metrics agree, and haven't for months. There have been curious outliers, including fund flows like this, hedger activity in major equity index futures, and some surveys. Many more indicators have shown excessive optimism, and so far it hasn't mattered, which is unusual for this kind of market environment.
The weight of the evidence continues to suggest short- to medium-term weakness for stocks, but with significant longer-term positives. Fund flows are one of those positives.